Facebook Decides Not to Punish Christian Satire Site Babylon Bee Over CNN Joke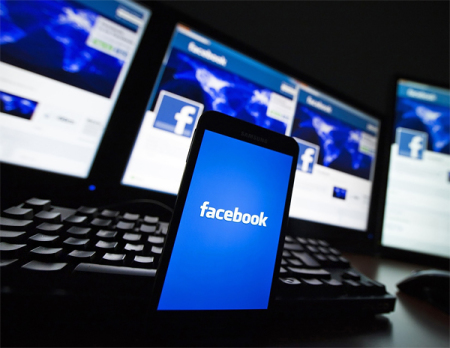 Facebook has apologized for threatening to censor the Christian satire site Babylon Bee for reporting "fake news" based on the advice of the fact-checking website Snopes. The satire report was titled, "Did CNN Purchase an Industrial-Sized Washing Machine to Spin News?"
"There's a difference between false news and satire," the social network told The Daily Caller News Foundation in a statement. "This was a mistake and should not have been rated false in our system. It's since been corrected and won't count against the domain in any way."
The left-leaning website Snopes, which decided to fact check The Babylon Bee's "claim," wrote, "On 1 March 2018, the Babylon Bee web site published an article reporting that CNN had made a significant investment in heavy machinery to assist their journalists 'spin' the news they report … Although it should have been obvious that the Babylon Bee piece was just a spoof of the ongoing political brouhaha over alleged news media 'bias' and 'fake news,' some readers missed that aspect of the article and interpreted it literally. But the site's footer gives away the Babylon Bee's nature by describing it as 'Your Trusted Source For Christian News Satire.'"
The Babylon Bee, Snopes alleged, "has been responsible for a number of other (usually religious-themed) spoofs that have been mistaken for real news articles."
Adam Ford, who runs The Babylon Bee, was soon notified that if his website published more "disputed info," it would lead to demonetization and reduced viewership.
"Snopes has 'fact-checked' several of our articles before, but this is the first time Facebook has used that to threaten us with reduced reach and demonetization," Ford was quoted as saying.
Snopes says it isn't responsible for any part of the mix up. When Craig Silverman, media editor for Buzzfeed, noted on Twitter that Snopes shouldn't flag satire sites for Facebook, Snopes responded that responsibility for separating satire sites from fake news sites lies with Facebook. 
"But nearly every fake news site claims to be "satirical" in nature, so that approach would put us in a position of having to be the Facebook arbiters of what is or is not "real" satire. That's something for Facebook to decide, not us," Snopes wrote. 
The Babylon Bee published an article mocking Facebook on Friday as the controversy unfolded, "Facebook Sends Warm Reminder To Publishers That It Is In Complete Control Of Their Livelihood." The site also shared on social media older articles making fun of Snopes and Facebook founder Mark Zuckerberg on Friday, "Snopes Launches New Website To Fact-Check Snopes Fact Checks," and "Mark Zuckerberg Finishes Another Long Day Of Deciding What People Should Believe." 
In a previous Babylon Bee controversy, last August the site published a satire piece titled "Steven Furtick Signs 6-Year, $110 Million Contract With Lakewood Church." It included a fabricated quote by the Elevation Church pastor, reading, "I wish Elevation the best of luck in the seasons to come, and hope they can find someone as ripped and godly as me."
Furtick, the pastor of one of the largest churches in the country, responded to the satire report in a video posted to his official Facebook page explaining that people needed to "consider the source."
"They were making it look like I was leaving Elevation Church to go to another church like an NBA free agent for a big contract," said Furtick. "Of course none of that is true. I'm not leaving Elevation Church. The thing was meant to be a joke. Whether it's funny or right for them to post that, that's up to you to decide."
Furtick added that he found it "crazy" that so many people "believed it and then even spread it around that I was leaving my church."
Earlier this year, the social media giant claimed that a Facebook group that threatened to burn alive conservative Christian blogger and homeschool mother Elizabeth Johnston, also known as the "Activist Mommy," didn't violate its community standards.
However, her own page had earlier been suspended over posts on what the Bible says about homosexuality and sin.