California faith-based group helping moms out of homelessness seeks to double capacity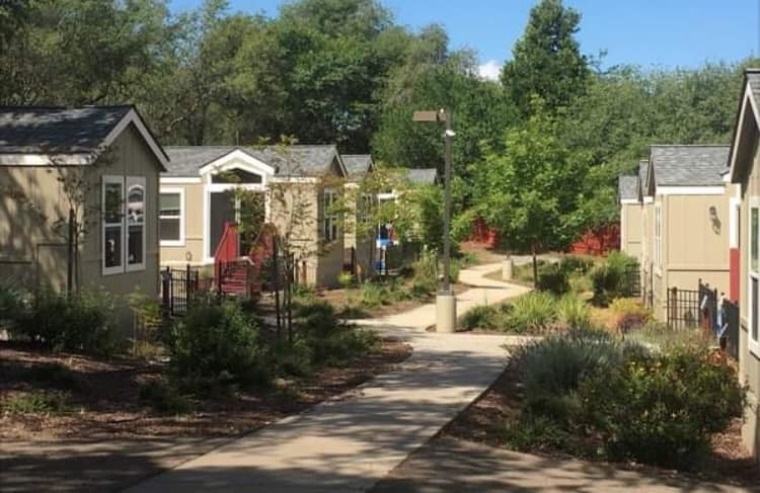 A California-based Christian nonprofit that helps homeless mothers by providing housing and services is seeking to expand its campus to bring more women and their families out of homelessness. 
Acres of Hope, formed in 2005 and originally known as Placer Family Housing, is a ministry based in Auburn, Placer County, that offers longterm assistance for homeless mothers.
At present, the charity has 12 units on its campus: 10 units are for mothers enrolled in their restoration program, each of whom has up to four children. Two other units are for mothers who've just completed their program.
Jackie Turner, the ministry outreach coordinator for Acres of Hope, told The Christian Post in an interview that the ministry is seeking to expand and double the number of women who can be helped through the program.
"In California, each day news reports go out on how the community can deal with homelessness. Millions of dollars are coming in each year to end the crisis. Yet what continues happening is bandages. Handouts, instead of hand-ups," said Turner.
"Because our model is succeeding at ending homelessness for these families, we want to do more. We are working to raise awareness and funds for an expansion to our campus. We want to grow the campus to be able to serve 20 families at a time on campus."
The Acres of Hope model involves a program that centers on five areas of aid for mothers and their children: mental health, emotional health, spiritual health, bodily health, and relational health.
According to Turner, to strengthen these five areas, residents of the ministry have a daily structured schedule, monitored sobriety, counseling from a licensed professional, detailed case management, life skills training, education on parenting, children's programming, and recreational activities.
"Acres of Hope has a model that is working, and that is because the power of Jesus Christ is transforming the lives of mothers and their children from the inside out," Turner said.  
"They are learning the life they knew is not the life that God has wanted for them. They are rising up and becoming new creations."
The charity has worked with many local churches, nonprofits and benefitted from businesses' charitable efforts. In 2019, for example, local business Collison Pros announced that it was partnering with Enterprise Rental Cars to donate to Acres of Hope.
"Lisa Risdal, the executive director of Acres of Hope and her team, have done amazing things to get homeless women off the street and transformed them into productive, self-sustaining members of society," said Collison Pros of the organization.
Turner told CP that the program has numerous alumni who "have never returned to a cycle of homelessness" and are known to "share testimonies with other residents of their lives today."
"God is the hope that resurrects lives," Turner added. "I am looking at mothers who come in hopeless. Children who are in foster care, wanting to come home to mom. Some families come in afraid because they have left abuse."
"In all of them, I watch them transform before our very eyes, and each day they show me the Gospel is alive and active. God is still hard at work making impossibilities become realities."