Fake Signs Along Camino de Santiago Pilgrimage Paths Are Leading Christians to Bars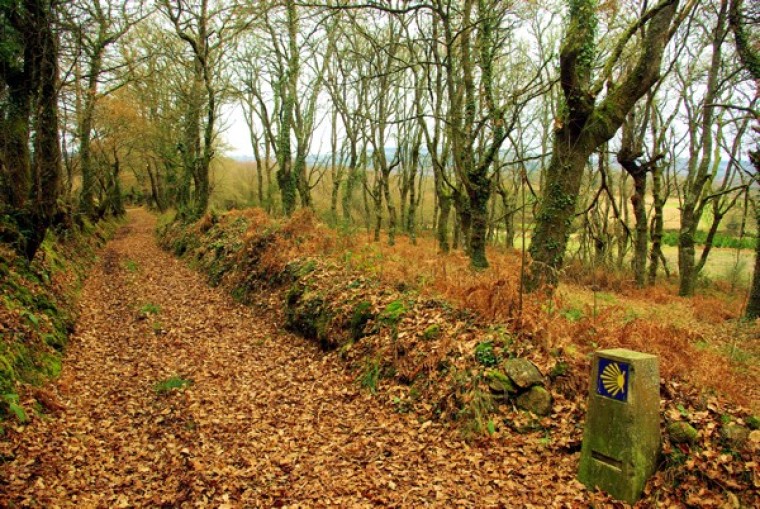 People embarking on a pilgrimage along the Camino de Santiago paths in Spain are being led astray from their intended destination by fake route markers.
Spanish tourism authorities have revealed that the yellow scallop signs used to mark the routes pilgrims should take have been tampered with.
Some other yellow scallop signs that are not leading people down the right paths have been set up and there are also yellow arrows that have been placed on the roads to misdirect the people on pilgrimage, The U.K. Times has reported.
Instead of being led down the correct routes, the false markers are causing people to take detours that could lead to them losing their way.
In the city of Ponferrada, some of the incorrect markers are even leading people away from the pilgrimage path and into bars in the area.
Authorities suspect that bar owners in the nearby areas are the ones who are responsible for altering the signs along the Camino de Santiago.
Officials in the cities that the pilgrimage paths go through are working to bring in a standard yellow route marker that will prevent people from going down the wrong roads.
According to Santiago-Compostela.net, the most popular route among pilgrims is the one known as the Camino Francés. This particular route stretches from St. Jean-Pied-du-Port near Biarritz in France all the way to the town of Santiago. People who go along this path should expect to travel nearly 500 miles.
Alternate routes pilgrims can take on their way to the old town of Santiago include the Camino Aragones, the Camino Ingles, the Camino Portuges and the Camino Primitivo. Camino Primitivo is said to be the most challenging route, but the reward for pilgrims who opt to take this path are stunning views of the natural beauty featured by Asturias, a Spanish community.
The routes available in the Camino de Santiago are mostly plotted along flat ground, though it could still take people nearly a month to reach the town of Santiago depending on how fast they are walking and which route they have taken.
Once people have made it to the end of their route, they will be able to see the town of Santiago, as well as some of its more famous attractions such as the Cathedral of Santiago de Compostela and the tomb of St. James.
According to UNESCO, Santiago de Compostela is "one of the world's most beautiful urban areas." The town itself has been designated as a World Heritage Site.