Father's Day 2017: Kevin Sorbo, Kathie Lee Gifford, Eric Metaxas Share Impact of Their Dads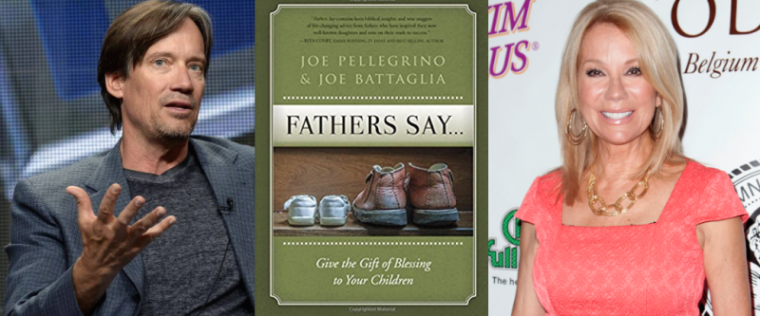 Just in time for Father's Day, the newly released book, Fathers Say features testimonies from Kevin Sorbo, Kathie Lee Gifford, Eric Metaxas and other successful men and women in the entertainment industry on both the positive and negative impact their dad's words have had on them.
Authors Joe Pellegrino and Joe Battaglia decided to do something about the staggering statistics that show the one common denominator of many of society's problem — pornography, human trafficking, abortion, rape, murder, alcoholism, teen suicide, and incarceration are all side effects of having an absentee father. In an effort to provide a view of the lasting impact a father's words have on their children, they penned Fathers Say, a book to highlight the difference those words make, not only in families but society, as well.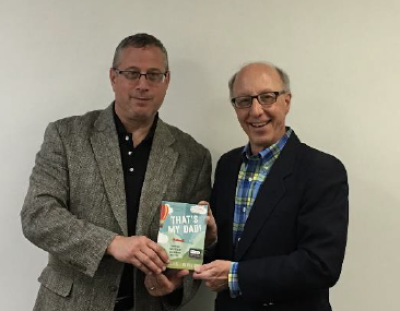 The list of influencers featured in the book include: Actor Corbin Bernsen, Author Steve Brown, Radio personality Delilah, Television host Kathie Lee Gifford, Religion Correspondent at Fox News Lauren Green, Emmy Award winner Michael Guillen, Miss America 2008 Kirsten Haglund, Radio personality Brant Hansen, Film Director/Actor Alex Kendrick, Granddaughter of Hobby Lobby founder Lauren Green McAfee, President of Meguiar's Car Wax Barry Meguiar, Author Eric Metaxas, Former Football Coach Bill Parcells, Actress Shari Rigby, Actor Kevin Sorbo, Author and Professional Counselor Michelle Watson, and TV Producer Martha Williamson.
Actor Kevin Sorbo (Hercules: The Legendary Journeys, Andromeda, Soul Surfer, and God's Not Dead) said he remembers well the impact of his father's encouraging words and how they have continued to resonate in his heart through the years.
"What I remember most about him was how he always drilled into us the ethic of hard work, and encouraged us to pursue whatever dream we had in life. 'Go after that dream,' he'd say. Specifically, I remember him saying, 'Go out and make your way in the world and don't expect people to open doors for you,'" Sorbo shared in Fathers Say.
Kathie Lee Gifford, co-host of the "Today Show" echoed Sorbo and said her father's word also helped her in her career. She revealed that her father first made her aware of her artistic talents as a child and encouraged her to pursue entertainment as an adult.
"People always ask children the question 'What do you want to be when you grow up?' Well, my father understood that question more profoundly and told me as a young girl, 'Honey, find something you love to do and then figure out a way to get paid for it," Gifford explained. "I never forgot that."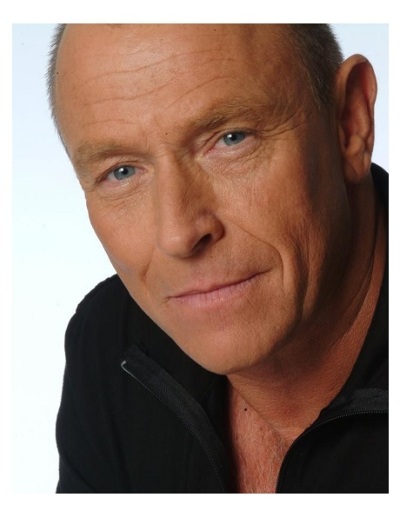 "L.A. Law" star turned Christian film-maker Corbin Bernsen admits that his father was not the best dad, however, he too was shaped by his father's words.
"My father wasn't a saint, not by a long shot. He did a great many things that I believe damaged our family, not the least of which being less than forthcoming about his 'activities' outside of the family. That said, when he did offer pearls of wisdom, they somehow had a strange and powerful impact and carried quite a punch," Bernsen divulged.
"Don't blame others for your failures — you own them," Bernsen quoted his dad. He said it was those words that helped him do better than what he saw at home, he refused to take the victim role and worked towards success.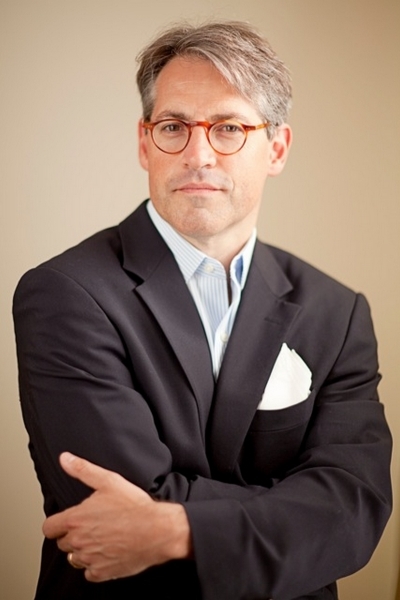 Radio host, speaker and New York Times number one bestselling author of Bonhoeffer, Eric Metaxas revealed in the book that it wasn't the words his father spoke to him that made the most impact, but rather it was the pride his dad took in reading to him as a child about his heritage that really stuck with him.
At age 13 Metaxas had to memorize the Greek poem, "O Gero Demos" for school and as his father invested time to help him learn the poem. A young Metaxas was also taught "to love what was good and true and beautiful."
"I'd wager that my father never really looked at my memorizing of that poem in this light. All he knew was that he was proud of what his country embodied, and he wanted to pass that ethos along to his children. But his heart and his tears more clearly communicated what he was not able to put into words. He didn't need to say anything. As they say, usually things that are so deep and meaningful are better 'caught than taught.' I certainly agree," he said in Fathers Say.
Released May 2017, Fathers Say is now available for purchase. For more resources on how to positively influence your own children, visit the website.