FCC Votes to Overturn Net Neutrality Rules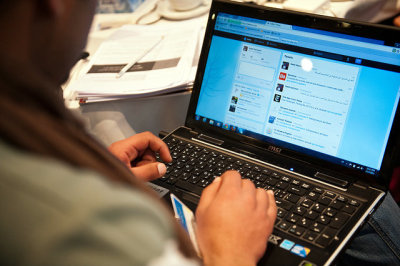 The U.S. Federal Communications Commission voted along party lines on Thursday to repeal landmark 2015 rules aimed at ensuring a free and open internet, setting up a court fight over a move that could recast the digital landscape.
The 3-2 vote overturned net neutrality rules that barred broadband providers from blocking or slowing access to content or allowing websites to pay for "fast lanes" to get their content more quickly to consumers.
Republicans said the internet will operate essentially the same without what they see as heavy-handed government rules, while Democrats said the repeal will allow internet providers to change how people access content. Net neutrality advocates have planned a legal challenge aimed at preserving the rules.
FCC Chairman Ajit Pai's proposal to rescind net neutrality rules marks a victory for big internet service providers such as AT&T Inc., Comcast Corp and Verizon Communications Inc that opposed the rules and gives them sweeping powers to decide what web content consumers can get. It is a setback for Google parent Alphabet Inc and Facebook Inc, which had urged Pai not to rescind the rules. 
Apple Inc's co-founder, Steve Wozniak, and internet pioneers Tim Berners-Lee and Vinton Cerf had joined several other technology titans in a letter on Monday asking the FCC to cancel the vote.
Michael Powell, a former FCC chairman who heads a trade group representing major cable companies and content creators, told reporters that internet providers would not block content because it would not make economic sense and consumers would not stand for it.
"They make a lot of money on an open internet," Powell said, adding it is "much more profitable" than a closed system. "This is not a pledge of good-heartedness, it's a pledge in the shareholders' interest."
A University of Maryland poll released this week found that more than 80 percent of respondents opposed the proposal. The survey of 1,077 registered voters was conducted online by the university's Program for Public Consultation from December 6-8.