FDA lifts ban on abortion pill by mail during pandemic; pro-lifers say move 'prioritizes' profits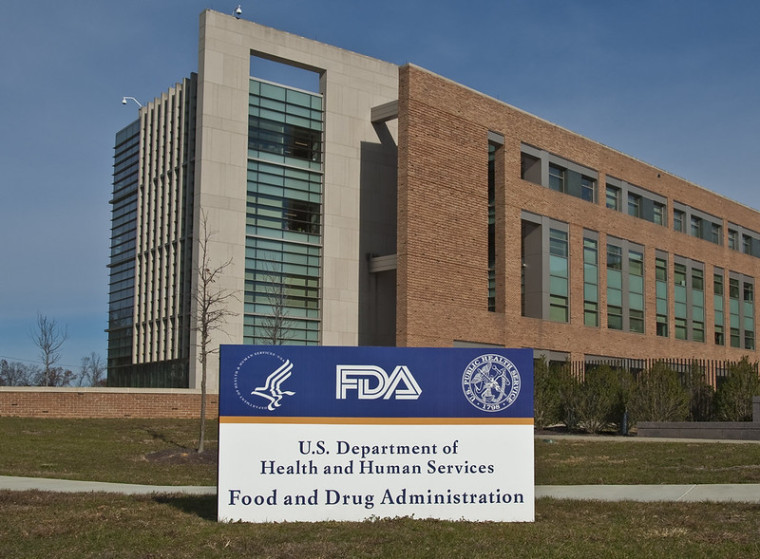 The Food and Drug Administration has announced that it will not enforce the requirement that abortion pills be administered in person, easing restrictions on mailing abortion pills for the coronavirus pandemic's duration.
In a letter Monday, Acting Commissioner of Food and Drugs Dr. Janet Woodcock responded to two doctors who had "expressed concerns about the in-person dispensing requirements for certain prescription drugs during the public health emergency." 
The in-person dispensing requirements are part of the Risk Evaluation and Mitigation Strategies implemented to protect women from the adverse effects that the abortion pill, referred to as mifepristone in the letter, may cause.
Woodcock told the doctors that the Food and Drug Administration's Center for Drug Evaluation and Research was "evaluating the issues you raised" by analyzing "studies pertinent to the in-person dispensing requirement in the Mifepristone REMS program during the COVID-19 pandemic."
The evaluation concluded that there were no significant "increases in serious safety concerns (such as hemorrhage, ectopic pregnancy, or surgical interventions) occurring with medical abortion as a result of modifying the in-person dispensing requirement during the COVID-19 pandemic." 
"Provided the other requirements of the Mifepristone REMS Program are met, and given that the in-person dispensing of mifepristone for medical pregnancy may present additional COVID-related risks to patients and healthcare personnel because it may involve a visit to a clinic solely for this purpose, CDER intends to exercise enforcement discretion during the COVID-19 PHE with respect to the in-person dispensing requirement of the Mifepristone REMS Program," she wrote.
The dispensing of the abortion pill can now either take place "through the mail either by or under the supervision of a certified prescriber, or through a mail-order pharmacy when such dispensing is done under the supervision of a certified prescriber."
Marjorie Dannenfelser, president of the pro-life grassroots organization Susan B. Anthony List, described the FDA's decision to suspend the in-person dispensing requirement for the abortion pill as the latest example of how "pro-abortion activists have exploited the COVID-19 pandemic." 
According to Dannenfelser, "this decision prioritizes abortion industry profits over the health and safety of women and puts the abortion extremism of the Biden-Harris administration on full display."
"This decision is pure politics," she added. "The Biden-Harris FDA is acting in the financial interest of the big abortion lobby. This is [a] flagrant and dangerous disregard for the health and safety of American women and girls."
Carol Tobias, president of National Right to Life, said in a statement that "suspending this basic requirement places the lives of an untold number of women at risk."
"Telemedicine abortions and abortions by mail fit in with the plans of abortion groups to have women essentially self-abort at home. Sadly, women and their unborn babies will be the ones to suffer," Tobias said. 
"Abortion groups now argue that, during the pandemic, it is 'safer' not to evaluate and monitor a woman taking abortion drugs than to have her come to the office. An office visit would confirm that she is not too far along for the pills to work or that she does not have an ectopic pregnancy, which these pills do not treat and can prove deadly to a woman if it goes undetected."
The activist further added that the FDA's changes "place women at greater risk because they may not be able to distinguish the signs of an incomplete abortion, a ruptured ectopic pregnancy, or a deadly infection from the ordinary pain and bleeding of completed chemical abortion." 
"None of these changes make this process safer for the woman," she asserted. "What these changes do is make the process easier and cheaper for the abortion industry." 
The FDA's announcement was celebrated by abortion-rights proponents, such as the American College of Obstetricians and Gynecologists.
"ACOG has for years advocated for the FDA to remove the in-person dispensing requirement for mifepristone, given that there is no safety reason for the restrictions and that the restrictions were more burdensome than those placed on medications with similar safety profiles, or even those with greater risks," a statement from ACOG leaders reads.
"Moreover, mifepristone itself has demonstrated, through both clinical study and decades of use, to be a safe, effective medication. Requiring the medicine to be dispensed in person, then taken elsewhere at the patients' discretion, is arbitrary and does nothing to bolster the safety of an already-safe medicine."
On Monday night, before the FDA's decision became public, the national pro-life group Students for Life of America hosted a webinar outlining the efforts to eliminate the REMS. 
Sen. Steve Daines, R-Mont., participated in the panel discussion. He was joined by Students for Life of America President Kristan Hawkins and Kristi Hamrick, the organization's chief media and policy strategist.
The conversation focused on the side effects that chemical abortions can cause and the effort by pro-abortion activists to enable women to obtain the abortion pill by mail without seeing a doctor. 
Daines accused Democrats of hypocrisy for mandating measures to protect the American people from coronavirus while working to gut measures that protect women from dangers that chemical abortions can cause. 
Daines mentioned that he had recently taken two two-hour flights on his way from Montana to Washington, D.C., noting that he and all other passengers were asked to wear a mask "to protect the fellow passengers" from possible exposure to coronavirus. 
"And yet, at the same time, under the guise of COVID, they're saying … we can remove these protections and [a young woman] can just receive these … drugs here to take a life," he argued.
"The mortality rate's 100% in that situation." 
Stressing that he is "not arguing about whether masks are right or wrong," he lamented that the administration mandated wearing masks on airplanes to "protect your fellow passenger as a precaution" while supporting the idea that "a young woman doesn't have to have … a face-to-face discussion with a doctor and can get a mail-order drug to take a life."
Hawkins suggested that the abortion industry was looking to skirt safety standards that all companies that make products that may have adverse effects have to abide by, asking, "In what other industry would you allow to do that?" 
She likened the abortion industry's push to eliminate the REMS to "the tobacco industry going up to Capitol Hill, telling Senator Daines and the other senators that they don't need warnings anymore, they can regulate themselves."
Hamrick also raised allegations of hypocrisy. She asked, "What other procedure is going to be DIY? I mean, 'do-it-yourself appendectomies,' or 'I think I have cancer, so I'm going to mail out for some chemotherapy?'" 
"While that sounds like a joke, it really isn't because some of these drugs are dangerous, deadly drugs that have been used in cancer and ulcer treatments," she said.
At the beginning of the conversation, Daines described chemical abortions as "lethal for women," citing "high complications for the mothers," including "infections, severe bleeding and in some cases, even death." 
"And due to this danger, the FDA has clearly articulated, imposed this REMS, this risk evaluation and mitigation strategy on the abortion pill to ensure that the mother is seen in person by a doctor who dispenses the drug and informs her of the risk," Daines contended.
"None of us on this livecast support abortion. But even if you supported abortion, you don't have to kill babies with these pills, you don't have to mail them into homes, you don't have to risk women's lives with RU-46 chemical abortion pills," Hamrick argued.  "To kill women with these pills in the name of making it easier to sell them makes no public policy sense, and it's dangerous. It's not healthcare. It's politics."
Students for Life launched a petition asking President Joe Biden to ensure that the REMS remain in place. Daines signed on to support the Save Moms and Babies Act, which he said would "preserve and strengthen these requirements."
Referring to chemical abortions are a "two-step regimen," Daines explained that the first step is taking mifepristone, which he says "causes the mother's body to stop nourishing an unborn baby and therefore, it kills the little baby."
"And then it's followed by another drug that's taken in to expel the dead child," he added. 
Hawkins warned that the push to enable women to obtain the abortion pill without seeing a doctor is part of an overarching goal of the pro-abortion lobby to make abortion available "everywhere."
"They want to make abortion happen in your home. They want abortions on college campuses. They want … a woman to be able to walk into a CVS, get the drug or … get her Amazon package and be able to start an abortion immediately."
The pro-life group Live Action compiled an investigative report last summer called "Abortion Pill Kills," which expands on the dangers of chemical abortions.
The report noted that 8% of women who take the abortion pill could experience "heavy bleeding" for more than 30 days. Additionally, since its approval by the FDA in 2000, chemical abortions have caused "24 maternal deaths" as well as "1,000 hospitalizations" and "more than 4,000 adverse events."