Federal Judge Strikes Down Texas Fetal Burial Law, Violates Right to an Abortion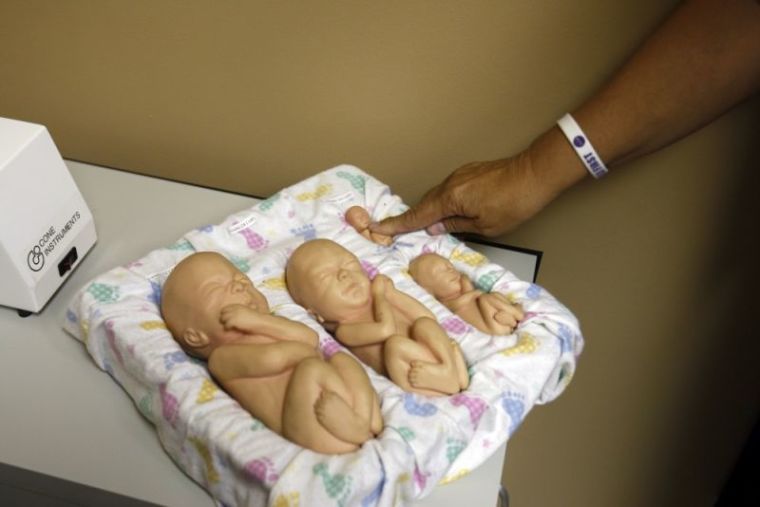 A federal judge has ruled against a Texas law that required health clinics to bury or cremate the bodies from abortions and miscarriages.
U.S. District Judge David Alan Ezra struck down a provision that was part of Senate Bill 8, which was passed in 2017, in a decision released Wednesday.
"The implementation of this law, ... would be a violation of a woman's right to obtain a legal abortion under the law as it stands today," wrote Judge Ezra, as quoted by the Texas Tribune.
Amy Hagstrom Miller, founder and president of the pro-choice organization Whole Woman's Health, celebrated the decision in a statement released Wednesday.
"Today's ruling is a victory for all Texan women and their right to access safe, legal abortion with dignity," stated Miller, whose organization has a history of challenging pro-life Texas laws.
"This decision reaffirms that Texan women are fully capable of making their own personal medical decisions about their families, futures, and reproductive health care."
Texas Right to Life denounced the ruling against the SB 8 provision, calling the decision "very convoluted," given that "on one hand the judge asserted that Texas does have a legitimate state interest in protecting and promoting preborn Life; however, he further stated that interest is not substantial enough to outweigh the abortion industry's heckler's veto."
"District judges created a well-established pattern of striking down Pro-Life provisions, forcing Texas to turn to the appeals court for fairer treatment of Texas' state interest in protecting and promoting fetal Life," added the pro-life group.
"Texas Right to Life applauds the fantastic work of Attorney General Ken Paxton and his legal team in their defense not only of this provision of Senate Bill 8 but also of the Dismemberment Abortion Ban, which is in the Fifth Circuit Court of Appeals, and other Pro-Life policies in court currently."
In June 2017, the Texas legislature passed SB 8, a bill that required health care facilities that performed abortions to bury or cremate any "embryonic and fetal tissue remains."
The bill allowed for any "health care facility responsible for disposing of embryonic and fetal tissue remains" to work with other entities "to offset the cost associated with burial or cremation of the embryonic and fetal tissue remains of an unborn child" if necessary.
It also stated that the "umbilical cord, placenta, gestational sac, blood, or body fluids from a pregnancy terminating in the death of the embryo or fetus for which the issuance of a fetal death certificate is not required" to be buried or cremated.
SB 8 was similar to a proposed regulation initiated in 2016 by the Texas Department of State Health Services that was blocked before taking effect.