Female Bishop Says Church Should Stop Calling God 'He'; Less Than Half of British Christians Say God Is Male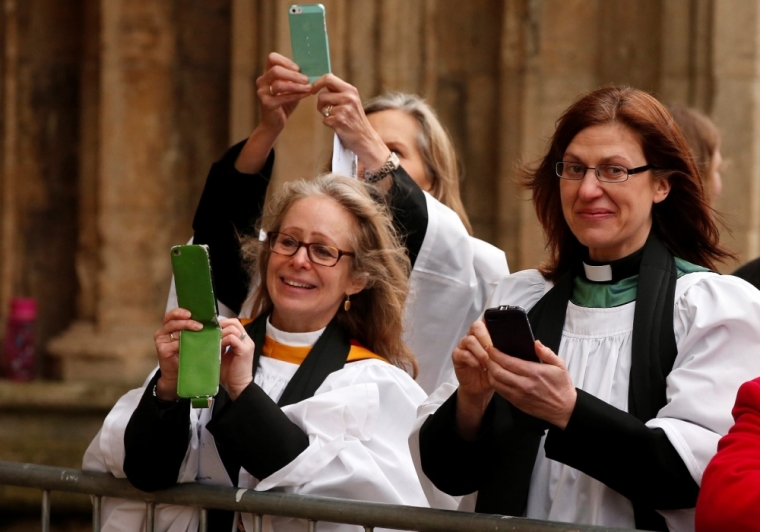 The Church of England's first female diocesan bishop is urging the church body to stop calling God "He," after a survey found that less than half of British Christians believe God is male.
"I don't want young girls or young boys to hear us constantly refer to God as he," the Rt. Rev. Rachel Treweek, bishop of Gloucester, told The Telegraph.
Treweek said that leadership needs to be "mindful of our language."
"For me particularly in a bigger context, in all things, whether it's that you go to a website and you see pictures of all white people, or whether you go to a website and see the use of 'he' when we could use 'god,' all of those things are giving subconscious messages to people, so I am very hot about saying can we always look at what we are communicating," she added.
The bishop's comments come after the release of a YouGov survey this month, which found that overall, only 36 percent of British Christians believe that God is male.
Forty-one percent said God does not have a human gender, 19 percent said they don't know, 3 percent argued that God has a "different human gender identity," and 1 percent said God is female.
The poll, which was conducted on 3,228 adults in Britain, August 1-15, found that those who identified as Roman Catholics were more likely than Protestants to say that God is male, (47 vs. 33 percent).
Women were more likely than men to say the same, with 41 percent of the former believing that God is male, compared to only 30 percent of men.
The survey comes at a time when the Church of England and other Christian bodies are debating gender and identity. In the past, smaller Protestant denominations, such as Methodists and the United Reform Church, introduced more gender-inclusive language for God.
The Rt. Rev. Jo Bailey Wells, bishop of Dorking, believes the tendency to use male language is a "growing problem."
"When I lead prayers or preach, I try to get around the problem by using both male and female imagery, and also by avoiding the need to say 'his' or 'him' too often," Wells told The Telegraph, though she clarified that she doesn't "avoid male language altogether."
U.S. theologian John Piper has maintained that God intended for Christianity to have a "masculine feel."
"God revealed Himself in the Bible pervasively as king not queen; father not mother," Piper said back in 2012.
"Second person of the Trinity is revealed as the eternal Son, not daughter; the Father and the Son create man and woman in His image and give them the name man, the name of the male."