Finland's Mainline Protestants Battle Over Gay Marriage Opposition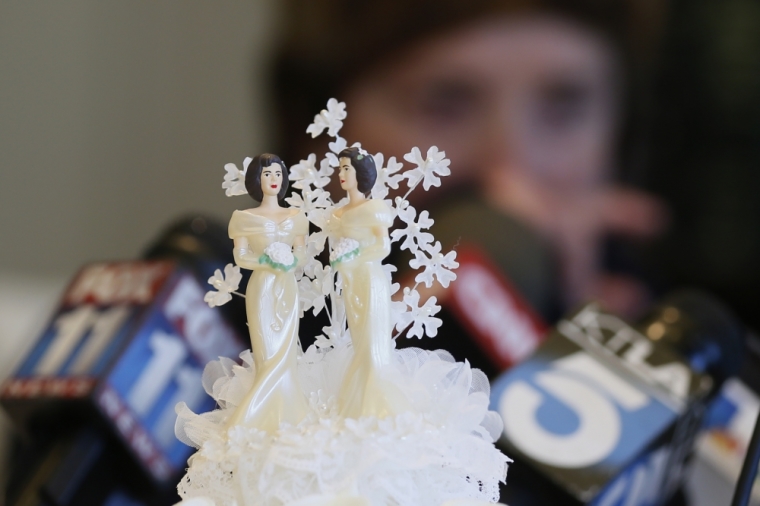 As an increasing number of Christian denominations in Scandinavia continue to embrace gay marriage, the Evangelical Lutheran Church of Finland is facing its own internal struggle, with a Church Synod debating its stance on the issue.
Evangelical Focus reported on Monday that as Roman Catholic, evangelical and Eastern Orthodox Churches in Finland, and in many places around the world, maintain that marriage is solely between one man and one woman, many Mainline Protestant traditions have been undergoing "huge changes" in their teachings on marriage.
Finland's Lutheran Church remains opposed to same-sex marriage, despite its affiliates in Sweden, Iceland, Denmark, and Norway all changing their doctrine in recent years to embrace gay couples.
Back in March, Finland became the last remaining Nordic country to officially legalize gay marriage, though the Lutheran Church so far remains exempt from having to officiate same-sex marriage ceremonies. 
The Synod, however, has been having "active discussions" and debates over whether it should uphold its definition of marriage, which reportedly provoked 63 speeches on the issue.
In one instance, Bible teacher and editor-in-chief of Uusi Tie magazine, Leif Nummela, argued that gay marriage would harm children, stating that they should not be artificially taken away from their biological parents.
Archbishop of the Finnish Church, Kari Mäkinen, who supports gay marriage, interrupted Nummela's speech, however, stating that talks on how gay marriage has a negative effect on children could "hurt" some Synod members.
Other members, such as Erkki Koskenniemi, called the archbishop's actions "unprecedented."
Koskenniemi said: "I've been a Synod member for six years and nobody has been treated like Leif Nummela now."
Timo Eskola, a researcher at Theological Institute of Finland, said it was an attempt to silence conservative voices.
"The Liberal trend has determinedly aimed at a situation, where the views it represents are not allowed to be criticized," Eskola asserted.
Mäkinen announced his support for gay marriage back in 2014, which at the time led to as many as 7,800 members to resign from the Church.
"I know how much this day means for rainbow people, their loved ones and many others. I rejoice with my whole heart for them and with them," the archbishop said at the time, speaking of the forward movement of the law that eventually legalized gay marriage.
"We are in the same situation as our neighboring Nordic churches: our concept of marriage needs a fundamental examination. Speaking for myself, I think it is time for reconsideration."
An online church service meant to ease membership resignations reported the mass resignations at the time, however, though the forms did not include the exact cause of why people dropped out.
Finland's Lutheran Synod is expected to take up the same-sex marriage debate again at its next major meeting in November.