Fired 'Today' Anchor Matt Lauer Apologizes to People He Hurt, Says Some Things 'Untrue'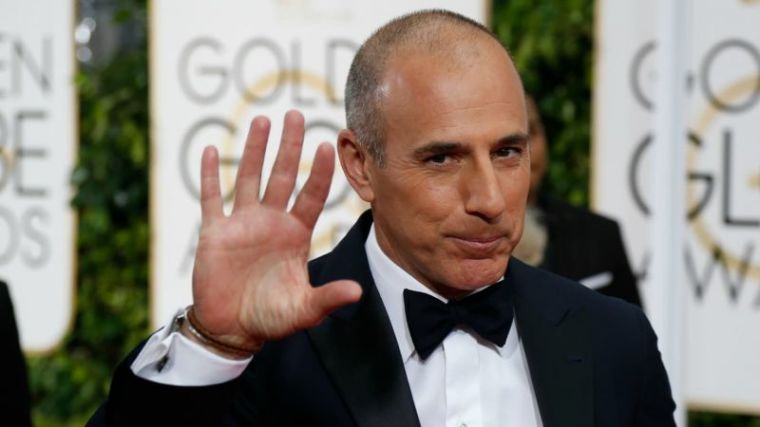 Former "Today" show anchor Matt Lauer, who was fired by NBC News this week for inappropriate sexual behavior in the workplace, has apologized to the people he hurt but said some things being said about him are not true.
In a statement provided to CNN that was read on the "Today" show, Lauer expressed how regretful he was for the wrongs he had done but insists in some instances he has been "mischaracterized."
"There are no words to express my sorrow and regret for the pain I have caused others by words and actions. To the people I have hurt, I am truly sorry. As I am writing this I realize the depth of the damage and disappointment I have left behind at home and at NBC," his statement said.
"Some of what is being said about me is untrue or mischaracterized, but there is enough truth in these stories to make me feel embarrassed and ashamed. I regret that my shame is now shared by the people I cherish dearly," he said.
He further explained that becoming a better person and making atonement for his behavior will now be his "full time job."
"Repairing the damage will take a lot of time and soul searching and I'm committed to beginning that effort. It is now my full-time job. The last two days have forced me to take a very hard look at my own troubling flaws. It's been humbling. I am blessed to be surrounded by the people I love. I thank them for their patience and grace," he added.
Lauer was reportedly informed NBC News had made the decision to fire him over sexual misconduct allegations just before he went to bed on Tuesday night.
His emotional former "Today" co-anchors, Savannah Guthrie and Hoda Kotb, said did not find out until moments before delivering the news to the nation Wednesday morning.
"On Monday night, we received a detailed complaint from a colleague about inappropriate sexual behavior in the workplace by Matt Lauer. It represented, after serious review, a clear violation of our company's standards. As a result, we've decided to terminate his employment," NBC News Chairman Andy Lack said in a statement.
"While it is the first complaint about his behavior in the over 20 years he's been at NBC News, we were also presented with reason to believe this may not have been an isolated incident. Our highest priority is to create a workplace environment where everyone feels safe and protected, and to ensure that any actions that run counter to our core values are met with consequences, no matter who the offender," Lack added.
An NBC insider told the New York Post's Page Six that Lauer allegedly sexually assaulted a female NBC staffer during the Sochi Winter Olympics in 2014.
"This happened so quickly. She didn't go to the media, she made a complaint to NBC's human resources, and her evidence was so compelling that Matt was fired on Tuesday night. The victim says she has evidence that this has also happened to other women, but so far we don't have evidence of that," the insider said.
At least two other women have since come forward with allegations of sexual misconduct against Lauer, NBC News confirmed Thursday.
Several women also told Variety that they complained to executives at the network about Lauer's behavior prior to his firing.
It was alleged that Lauer once gave a colleague a sex toy as a present with an explicit note about how he wanted to use it on her. He reportedly also once summoned another female employee to his office and dropped his pants revealing his penis. When the visibly shaken employee did not respond to his advances he reprimanded her for not engaging in a sexual act.
According to NBC News, executives at the network have denied knowing about any complaints against Lauer until Monday.