5 interesting facts about the Declaration of Independence
July 2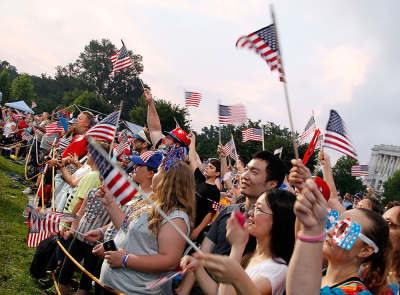 Despite all of the celebrations and the federal holiday taking place on the Fourth of July, technically the Declaration of Independence was adopted two days earlier.
"Officially, the Continental Congress declared its freedom from Great Britain on July 2, 1776, when it voted to approve a resolution submitted by delegate Richard Henry Lee of Virginia, declaring 'That these United Colonies are, and of right ought to be, free and independent States, that they are absolved from all allegiance to the British Crown, and that all political connection between them and the State of Great Britain is, and ought to be, totally dissolved,'" wrote Scott Bomboy of the Constitution Center.
"After voting on independence on July 2, the Continental Congress then needed to draft a document explaining the move to the public. It had been proposed in draft form by the Committee of Five (John Adams, Roger Sherman, Robert Livingston, Benjamin Franklin, and Thomas Jefferson) and it took two days for the Congress to agree on the edits."
As a result of this, explained Bomboy, some founding fathers, among them John Adams, would consider July 2 to be the real Independence Day, instead of July 4.
Adams himself had predicted that July 2 would be "celebrated, by succeeding Generations, as the great anniversary Festival… It ought to be solemnized with Pomp and Parade with shews, Games, Sports, Guns, Bells, Bonfires and Illuminations from one End of this continent to the other from this Time forward forever more."