'Fixer Upper's' Chip Gaines Pens Memoir on 'Stupid Things' He's Done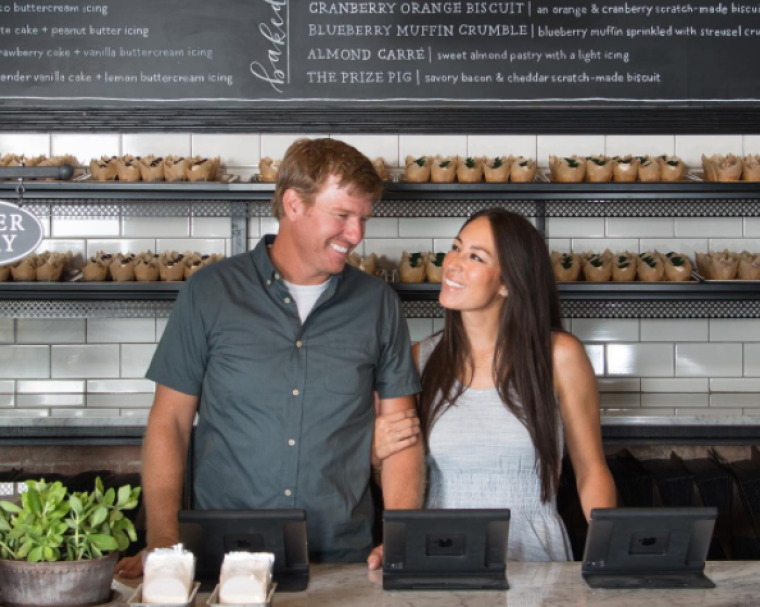 "Fixer Upper" star Chip Gaines announced Thursday that he'll soon be releasing a memoir titled, Capital Gaines — Smart Things I Learned Doing Stupid Stuff.
"I've done so many dumb things in my day that I had enough material to write a book. So, I did!" Gaines said on Instagram.
According to the book's description, Capital Gaines follows Chip's journey as a "serial entrepreneur who was always ready for the next challenge, even if it didn't quite work out as planned."
"Whether it was buying a neighborhood laundromat or talking a bank into a loan for some equipment to start a lawn-mowing service, Chip always knew that the most important thing was to take that first step," it reads.
In the book, Gaines relives some of his craziest moments and shares the lessons he learned from his experiences, as well as advice from his mentors who encouraged him to never give up.
He also reveals that his family taught him to always remain positive even while facing difficult circumstances. Those heartwarming stories along with his daredevil personality and a willingness to say, do, or eat just about anything, will certainly serve as an interesting read.
The book, set to release in October, isn't Gaines' first, however. As HGTV stars, Gaines and his wife, Joanna, previously released "The Magnolia Story," which details how they built their home renovation empire.
Earlier this year, E-Score Celebrity, Faith in Fandom found that the popular home renovation couple are listed among mainstream A-List celebrities who appeal most to the faith-based community, with Chip Gaines taking the top spot.
In the list of 20 celebrities, Gaines took the lead spot with his wife coming in at No. 8. "Fixer Upper" has been described as giving viewers a glimpse into "everyday Christian living" through the lives and work of the Gaines family. While the show follows the couple's quest to save homes that look hopeless, it's their example of a loving family that is proving to be a true testament to their faith.