Florida Woman With Stage 4 Cancer Calls on Tim Tebow to Fulfill Her Lone Bucket List Request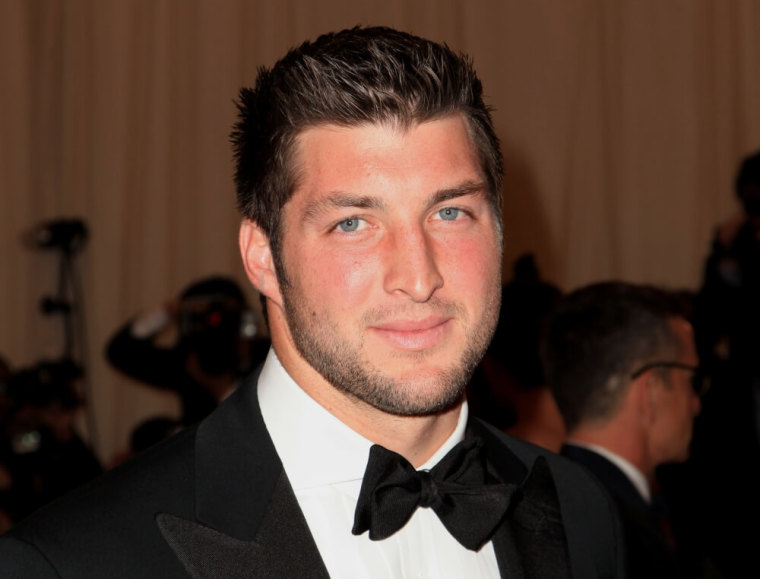 Just as former NFL quarterback Tim Tebow fought to win on the football field, one Florida woman is fighting to save her life.
Carolyn Bucca has stage 4 breast cancer. Not knowing how long she has to live, Bucca has created a bucket list that contains a single item: to meet Heisman-winning football star Tim Tebow, First Coast News 12 reports.
In a letter to Tebow, Bucca writes, "Tim, I wanted to write to you in a letter on behalf of myself and my girlfriend who have always wanted to meet our mentor, you."
Bucca sees Tebow as somewhat of an inspiration and believes that the two share a deep faith in God.
"He would have the black on his face proclaiming his love to the Lord and it just touched our hearts."
According to the Mayo Clinic, stage 4 breast cancer is when cancer has spread from the breast to distant parts of the body, such as the lungs, liver, bones or brain. Despite her prognosis, Bucca says she doesn't live in fear.
"We don't know how long it's going to be for us, it's kind of scary but we don't have fear because we have the Lord," she said, adding that support from her husband and family has helped in her fight against the disease.
Bucca's letter speaks directly to Tebow, detailing her humble request. "It doesn't have to be a long visit Tim, we'd love to [see you] as I said before, if you could come and pray and talk with us."
The Tim Tebow Foundation has a program called W15SH (Wish), an outreach with a mission to help children who have life-threatening diseases realize their dreams by meeting Tebow.
The foundation also sponsors an annual event called Night to Shine, which is described as "an unforgettable prom night experience centered on God's love." The shindig caters to teens ages 15 and older, as well as adults who have profound disabilities.
Since its inception, W15H has granted over 60 wish experiences at various venues.
If Tebow is aware of Carolyn Bucca's request, perhaps the former NFL star will make an exception and visit the ailing Florida fan.