for King & Country Tackles Suicide in New Music Video 'God Only Knows'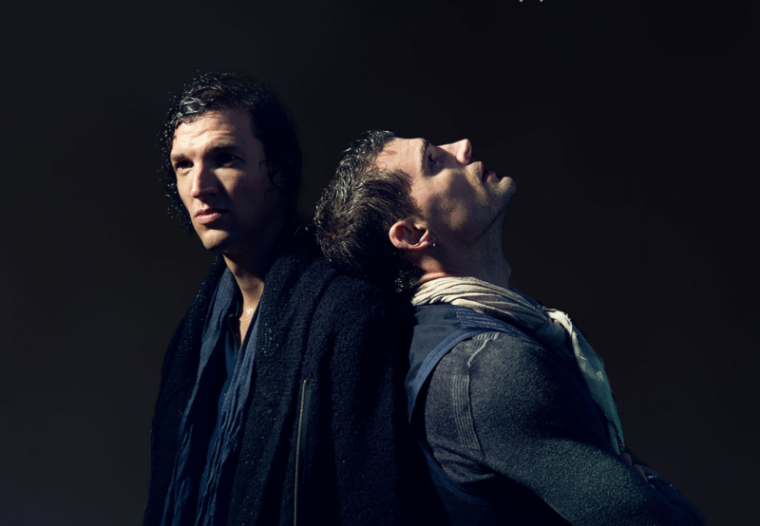 Two-time Grammy award-winning duo for KING & COUNTRY highlight the importance of showing kindness to those struggling with depression and thoughts of suicide with the release of their newest video for their song, "God Only Knows."
The single is the latest tune off their upcoming album, Burn the Ships which will be out Oct. 5. The duo revealed in July that they will put out one song a month leading up to the album drop. Their latest release is the emotional ballad "God Only Knows."
"God only knows what you've been through/God only knows what they say about you/God only knows how it's killing you/But there's a kind of love that God only knows," the lyrics of the song read.
The video for the latest single tells the story of a young woman (played by actress Masey McLain) who finds herself in the darkest despair and believes suicide is the only way out.
"Circumstantially things are good, she's an attractive woman, she lives in a beautiful home and life is sort of looking good. Yet there are these things, these underline insecurities that are shifting the way she perceives life and people perceive her," bandmate Joel Smallbone explained in a behind the scenes video.
The music video takes a turn for the worst when they show the young woman presumably ending her life by jumping off a bridge. It doesn't end there, however, because they then reverse the events leading up to her jumping off, and illustrate what could have happened if a friend she encountered that evening would have shown her kindness in the midst of her pain. That kindness results in a different outcome to her day.
"The power of someone interacting, showing a small act of kindness, a hug, a smile, and how that just changes the trajectory of her life [on] this one particular day, which was a very crucial day in this young lady's life," Smallbone continued.
Depression has been a major topic in the Church in recent years as there has been a surge of people struggling with feelings of severe despondency. According to the World Health Organization, a staggering 800,000 people take their lives every year. That amounts to one death by suicide occurring every 40 seconds or 2,000 lives lost every day.
Pastor Rick Warren and his wife, Kay, have also talked extensively about depression, mental health and suicide after their son, Matthew, killed himself on April 5, 2013. Matthew fatally shot himself at the age of 27, after a long and private struggle with mental illness that was only made public after his death.
For KING & COUNTRY have said that they're working to help change the culture of despair by encouraging others to be a glimmer of hope for someone else. Their debut single "joy." off the upcoming album Burn the Ships, was another example of spreading the light and love of God and has become a massive success charting on Billboard's All Genre Digital Song Sales Chart, a first ever for the band.
"God Only Knows" and "joy." are now available with the pre-order of Burn the Ship.