'For This City' 3-Day Event Kicks Off in NYC Featuring Jesus Culture, Andrew Palau and Local Youth Leaders (Watch)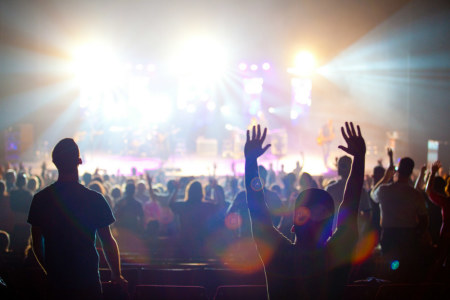 The Luis Palau Association, Jesus Culture and youth leaders in New York City have teamed up for three days of gatherings "designed to mobilize and encourage students to become passionate, faithful followers of Jesus."
Around 5,000 young people were expected to attend the three-day event, according to Kevin Palau, president of the Portland, Oregon-based Luis Palau Association.
The Friday evening gathering will see Jesus Culture, Misfit youth pastor Chris Durso of Queens megachurch Christ Tabernacle, evangelist Andrew Palau, and God Belongs in My City founder and youth leader Daniel Sanabria come together to inspire those 25 and younger to impact their city.
The inaugural gathering takes place at the 2,100-seat Colden Auditorium at Queens College, and is expected to feature an at-capacity crowd, as seating for the event was claimed well before Friday.
However, those who are unable to attend "For This City" on Friday night can take part via a live webcast, which can be streamed in the video player below. Saturday's gathering is expected to take place in Manhattan, while Sunday's event is scheduled for New Jersey.
The "For This City" three-day gathering is a part of the Luis Palau Association's CityServe-CityFest initiative that brings together 1,200 New York Tri-State area churches for outreach and evangelism to impact local communities. The service-oriented campaign officially launched in September in New York City, and was followed by the Re:New conference in February that featured evangelists Luis Palau and Francis Chan and worship leader Kristian Stanfill along with the Passion Band.
Another event, a day of service involving hundreds of students from Nyack College, was scheduled to take place on Saturday, March 28. Students and local church volunteers will assist in "mini makeovers of family homeless shelters, among other projects," according to organizers. A major celebration was also schedule for July 11 at NYC's iconic Central Park, featuring Luis Palau.
In addition to New York CityServe, similar initiatives were being implemented for New Jersey and Connecticut. Learn more about CityServe-CityFest: http://nycityfest.org.
Watch Friday's "For This City" youth gathering in the video player below: