Forcing Pro-Life Groups to Promote Abortion 'Discriminatory,' 'Unconstitutional,' 'Repugnant': Conservatives to SCOTUS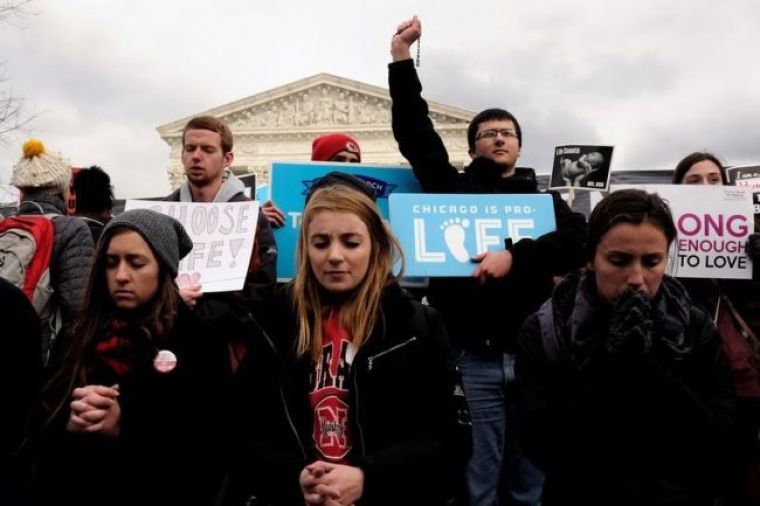 Numerous conservative groups and more than a hundred members of Congress have filed amicus briefs urging the United States Supreme Court to strike down a California law that compels pro-life centers to promote abortion.
The highest court in the nation is scheduled to hear arguments in the case of National Institute of Family and Life Advocates v. Becerra.
A brief signed by 144 members of Congress from both parties argued that California's law, known as the Reproductive Freedom, Accountability, Comprehensive Care, and Transparency (FACT) Act, was "unconstitutional."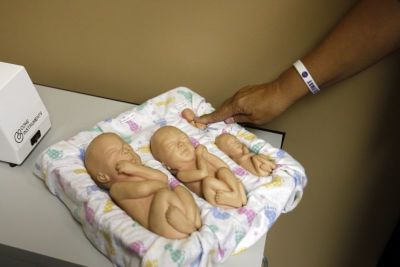 "The California law at issue compels pregnancy centers opposed to abortion—and only those opposed to abortion—to comply with burdensome requirements that force these centers to provide nonmedical information that contradicts their core message and moral beliefs," read the brief, filed Tuesday.
"... the FACT Act is a viewpoint-based regulation of speech. It is therefore unconstitutional unless it can surpass strict scrutiny. Tellingly, no government has ever succeeded in an attempt to justify a speech regulation that discriminates based on viewpoint."
David French, a popular conservative columnist, filed a brief Monday on behalf of 41 conservative groups, arguing that the California law violated the moral conscience of pro-life activists.
"The State of California directly interferes with their work by forcing them to post messages actively opposed to their lifesaving efforts," argued French.
"It is hard to imagine a greater imposition on individual conscience. It is hard to imagine a more repugnant form of forced speech."
A brief filed by groups including the National Association of Evangelicals, Concerned Women for America, the Southern Baptist Convention's Ethics & Religious Liberty Commission, and Samaritan's Purse called the law "viewpoint discriminatory" and that "forcing private parties to communicate the State's message is unjustified and unjustifiable."
In 2015, the California passed Assembly Bill 775 of Reproductive FACT Act. The law mandated that all licensed pregnancy health centers, among other things, include a sign that refers patients to abortion clinics.
"The notice shall state: 'California has public programs that provide immediate free or low-cost access to comprehensive family planning services (including all FDA-approved methods of contraception), prenatal care, and abortion for eligible women,'" read AB 775.
Failure to comply with AB 775 could result in a $500 fine on the first offense and then a $1,000 fine for each offense after that.
In October 2016, a three judge panel of the Ninth Circuit Court of Appeals upheld the law, agreeing with a lower court decision that the FACT Act "survives any level of scrutiny" and "does not discriminate based on viewpoint."
"Instead, the Act applies to all licensed and unlicensed facilities, regardless of what, if any, objections they may have to certain family planning services," read the opinion.
"The Licensed Notice and the Unlicensed Notice do not imply or suggest any preference regarding family-planning services."
Last November, the Supreme Court agreed to hear an appeal, limiting their hearing to the question of if "the disclosures required by the California Reproductive FACT Act violate the protections set forth in the Free Speech Clause of the First Amendment, applicable to the States through the Fourteenth Amendment."