Former Abortionist Reveals Horror Behind Hillary Clinton-Supported Late-Term Abortion Procedure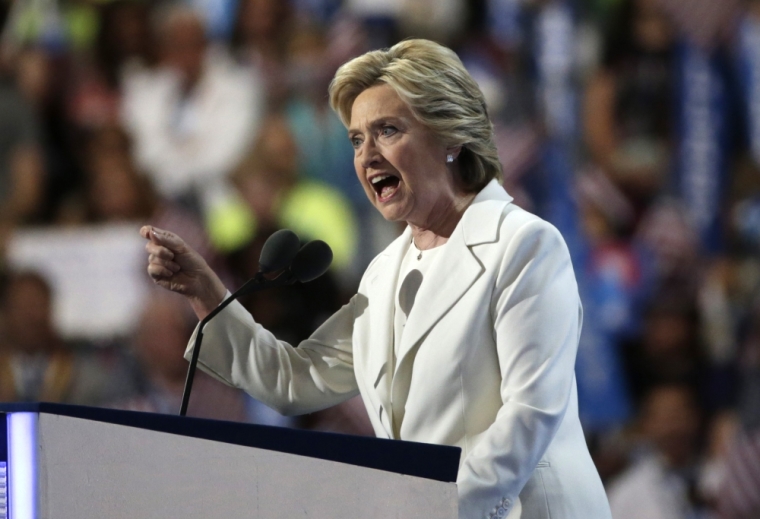 As Hillary Clinton claimed the Democratic presidential nomination Thursday night, the pro-life group Live Action posted a video on its Facebook page Tuesday showing a doctor who performed over 1,200 abortions explaining the gruesome details behind a Clinton-supported late-term abortion procedure.
The video features obstetrician-gynecologist Dr. Anthony Levatino, who conducted abortions in the early part of his career before he realized that abortion, the killing of unborn children, is immoral.
Levatino explains how a late-term induced abortion, which is performed at 25 weeks of gestation to until birth, is conducted.
"At this point, the baby is almost fully developed and viable. Meaning, he or she could survive outside the womb if the mother were to go into labor prematurely," Levatino explained. "Because the baby is so large and developed, this procedure takes three or four days to complete."
On the first day, Levatino explains that the abortionist essentially poisons the baby by sticking a large needle filled with a drug called Digoxin through the woman's abdomen or vagina into the baby's face, torso or heart. The drug, which is normally used to treat heart problems, causes the baby to suffer from fatal cardiac arrest and die.
"The baby will feel it," Levatino asserted. "Babies at this stage feel pain."
The doctor then inserts sticks of seaweed called Laminaria into the woman's cervix so that the cervix will slowly open enough for the delivery of a stillborn baby. The woman returns home or to a hotel and waits for two to three days for her cervix to expand, Levatino said.
"On day two, the abortionist replaces the Laminaria and may perform a second ultrasound to ensure the baby is dead. If the child is still alive, he administers another lethal dose of Digoxin," Levatino stated. "The woman then goes back to where she is staying while her cervix continues to dilate."
But if the woman goes into labor before she can make it back to the abortion clinic, the doctor might advise her "to deliver her baby into a bathroom toilet," Levatino added.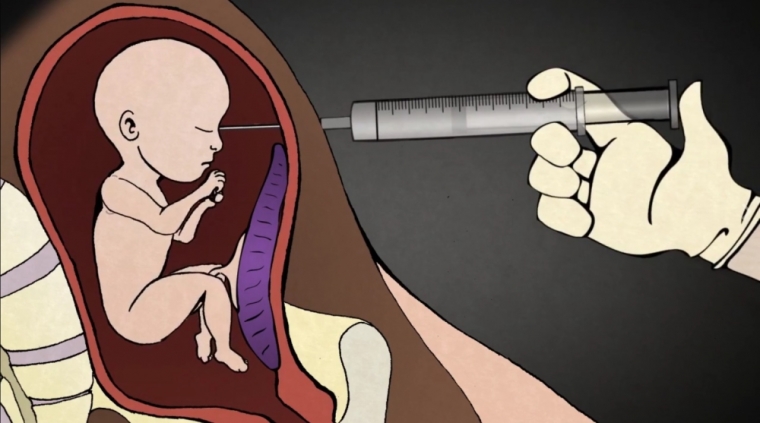 "If she can make it to the clinic, she will do so during her severest contractions and deliver the dead son or daughter," he continued. "If the baby does not come out whole, then the procedure becomes a D&E — a Dilation and Evacuation. And the abortionist uses clamps and forceps to dismember the baby piece by piece. Once the placenta and all the body parts are removed, the abortion is complete."
The procedure does not come without health risks to the mother. Levatino said that late-term abortions present risks of hemorrhaging, lacerations, uterine perforations and even maternal death. Additionally, he explained that future pregnancies have a greater risk of premature delivery because of "abortion-related trauma" to the cervix.
The United States is one of seven countries in the world where late-term abortions are legal beyond 20 weeks of gestation.
Clinton, who was endorsed by America's largest abortion provider Planned Parenthood, has received much criticism from pro-lifers because of her opposition to abortion restrictions and limits.
Last September, Clinton told MSNBC's Chuck Todd that she would be in favor of abortion restrictions only at the end of the third-trimester.
"There can be restrictions in the very end of the third trimester, but they have to take into account the life and health of the mother," Clinton told Todd.
Pro-life leaders like Susan B. Anthony List's Marjorie Dannenfelser suggest that Clinton's statement indicates that she is really in favor of abortion up until birth.
"Mrs. Clinton says she would support limits on abortion only at the very end of the third trimester. Listen to this again. She will support limits on abortion at the very end of the third trimester. What does that sound like? To most of us, that sounds like your birthday," Dannenfelser said during a press conference in Washington, D.C. earlier this month. "The end of the third trimester is the day of your birth."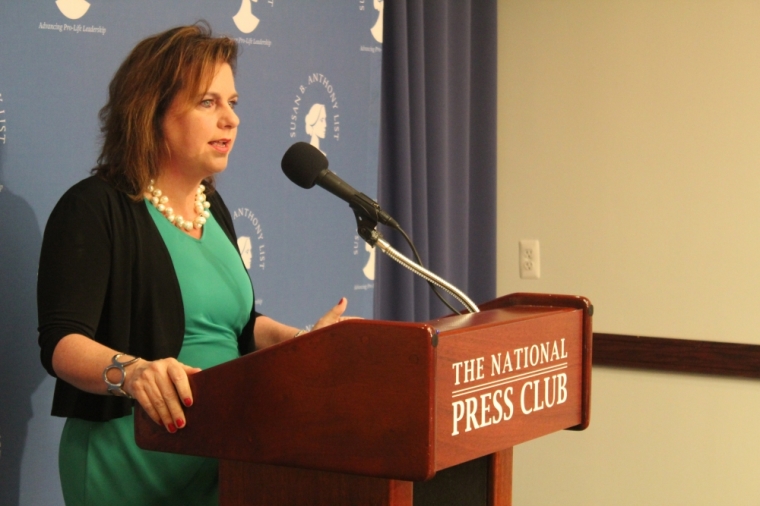 "This is an extreme position. Ending the pregnancy at the very end is consistent with [Clinton's] own words in calling them 'unborn persons,' and saying they have no constitutional rights. So, it really is a matter of seconds if you have constitutional rights in her framework," Dannenfelser added. "This might resonate well inside the beltway, with a handful or urban locales and in a handful of boardrooms with abortion lobbyists. But real America and the laws of all but four nations in the world reject this idea."
Clinton defended her position on late-term abortions last September in an interview with CBS' "Face the Nation" and said that "the kind of late-term abortions that take place are because of medical necessity."
Although she later clarified to FactCheck.org that she meant "many" late-term abortions, not all or most, she left the public the impression that most late-term abortions are medically necessary.
FactCheck.Org found that there is not much in the way of research on how many late-term abortions are conducted because of medical necessity. However, it did uncover one study from 2013 that was published in the Guttmacher Institute's peer-reviewed journal.
The study, which analyzed 272 women who had abortions after 20 weeks of gestation and 169 women who received first-trimester abortions, found that "[i]n many ways, women who had later abortions were similar to those who obtained first-trimester procedures."
Although the study did not include medically-necessary late-term abortions, it illustrates that there are women taking advantage of the law to get a late-term abortion for non-medical reasons.
"With nearly one million abortions annually in the U.S., abortionists are killing close to 13,000 children every year who are often fully developed and can survive outside the womb," Live Action president Lila Rose said in a statement. "Instead of making their mark on the world, these children's lives are brutally cut short during a violent late-term abortion."