Former Arkansas Pastor Accused of Hosting 'Bible Study' Where He Offered Youth Alcohol, Drugs, Porn Before Sexually Abusing Them
A former pastor of an Arkansas church has been accused of inviting students to his home under the pretense of a Bible study, where he offered them access to alcohol, pornography and drugs before sexually assaulting them.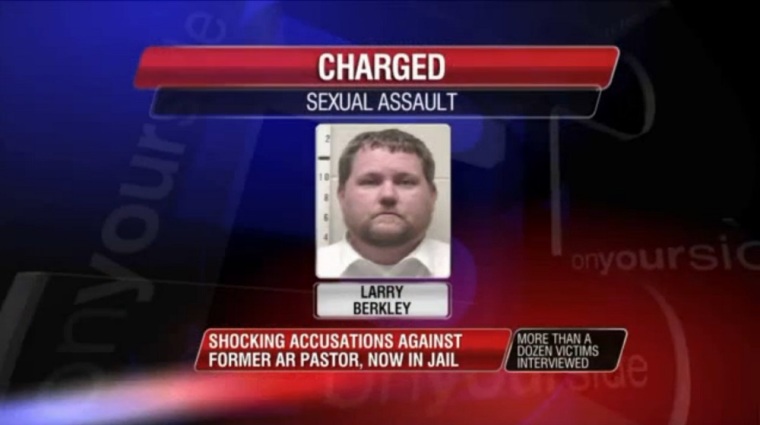 Larry Michael Berkley was arrested Monday at a cemetery in Covington, Tennessee, immediately after he had finished conducting a funeral service, reported KREG.
Police in Harrison, Arkansas, where Berkley formerly pastored at Shiloh Baptist Church, began investigating him in March, interviewing more than a dozen boys ages 14 to 18, over the past month. According to some of the victims' claims, Berkley let them walk around his house naked, had sexual contact with them, let them smoke Hookah and marijuana and once took them to a funeral home to see a dead body.
Berkley has been charged with "first-degree sexual assault, five counts of second-degree sexual assault, three counts of knowingly furnishing alcohol to a minor, three counts of contributing to delinquency of a minor, sexual solicitation, and two counts of loaning pornography to a minor."
A Shiloh Baptist church employee has also claimed that at least $4,000 in funds, which were allegedly designated for a missions trip for which Berkley was supposed to pay, disappeared from the church.
Berkley was extradited to Arkansas on Tuesday.
Two and a half years ago, Berkley was employed as senior pastor at Victory Baptist Church in Tennessee. It is unclear why he was asked to leave the church.
"Mr. Berkley has not been affiliated with Victory Baptist Church, Henning, Tennessee, for more than two years now," Victory Baptist Church Pastor Obadiah Hedrick said in a statement. "We are saddened to hear the news of his alleged activity and are praying for him and healing for those involved."
The Christian Post left messages at Victory Baptist Church and Shiloh Baptist Church but staff did not provided comment by press time.