Former Fuller Seminary President Argues Mormons May Be 'Approaching Orthodoxy'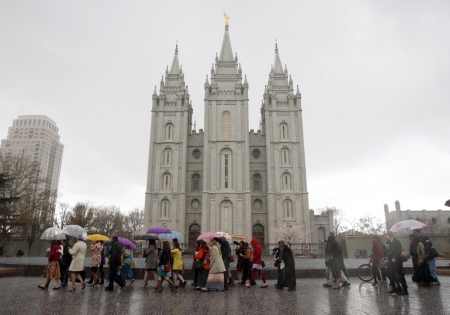 An evangelical professor and former president of Fuller Theological Seminary has argued that Mormons are possibly becoming more in line with Orthodox Christian belief.
Richard J. Mouw, a scholar and author who served as Fuller president for 20 years before retiring in 2013, wrote an essay for the publication First Things slated to be published in May.
Titled "Mormons Approaching Orthodoxy," the essay centers on Mouw's years of experience in dialoguing with members of the Church of Jesus Christ of Latter-day Saints.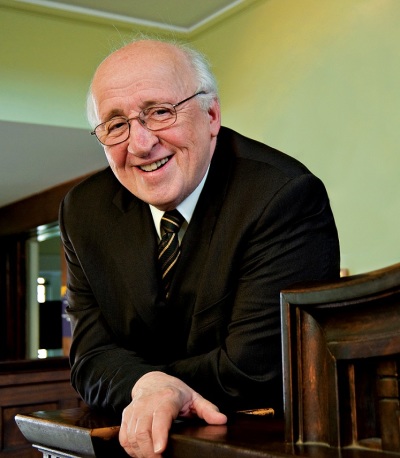 He opened by citing the Lorenzo Snow couplet, a popular 19th century Mormon declaration that reads: "As man now is, God once was; As God now is, man may be."
"My own sense is that many in the LDS community, including several of its leaders, recognize that the first half of the Snow couplet, the statement about God having been like man, is incompatible with what they genuinely want to sing about: spiritual reliance on the all-sufficient Savior. They also see that it works against the spiritual outlook they want to nurture in new generations of Mormons," wrote Mouw.
"Evangelicals may wish for an explicit denial by the LDS leadership of the first half of the couplet. But it is important to recognize that another option — to be sure, a less stabilizing one theologically — is simply to ignore that first half and focus on the second and potentially more Orthodox half in what is affirmed and taught in Mormonism."
In an interview with The Christian Post, Mouw said he wrote the essay because he felt a need to explain his years of fostering evangelical-Mormon dialogue.
"I have been co-directing a Mormon-evangelical dialogue for 16 years. I wrote this because there is misunderstanding among evangelicals on this and other key points," said Mouw.
Mouw also told CP that at present the dialogue is focusing on the topics of "authority, sin and grace, the atoning work of Christ, how doctrinal matters get decided in Mormonism."
"Our goal is to get to understand each other better. We have been shouting at each other and calling each other names for 150 years, and on each side we have said mean-spirited and unfair things," explained Mouw.
"We have agreed as a group — right now six and six — to tone down the rhetoric and build trust. We meet twice a year, for two days of discussion each time, focusing on a key theological topic."
Mouw noted that there have been developments within Mormon churches that "should be seen as hopeful patterns for evangelicals," such as more sermons and hymns being sung that focus on the Bible rather than the Book of Mormon.
"Whether they mean that Mormons are moving toward Orthodoxy — I don't know. But my extensive contacts with Mormons tell me that many Mormons testify to their deep conviction that their salvation rests on the work of Christ, and that the gift of salvation comes by grace alone," continued Mouw.
"This is confirmed, not in doctrinal pronouncements, but — as I give evidence for in my essay — in the hymns they love to sing and the biblical texts they frequently cite."
Mouw is not alone in this assessment of a possible move by Mormons toward more traditional Christianity. Roger Olson, theology professor at Baylor University, wrote a blog post on Patheos last year arguing that the LDS Church was becoming "more biblical."
"There is no doubt in my mind that something is going on in the LDS Church and Mormonism, in general, that constitutes a gradual but discernible shift away from those doctrines most anti-Mormon Christian critics like to highlight toward a somewhat more biblical and even evangelical account of Christ and salvation," wrote Olson.
"For now, though, I consider it an alternative religion rooted in Christianity but also rooted, unfortunately, in Joseph Smith's and Brigham Young's fantasies."