Former Mars Hill Pastor Mark Driscoll Selling Longtime Residence for $650,000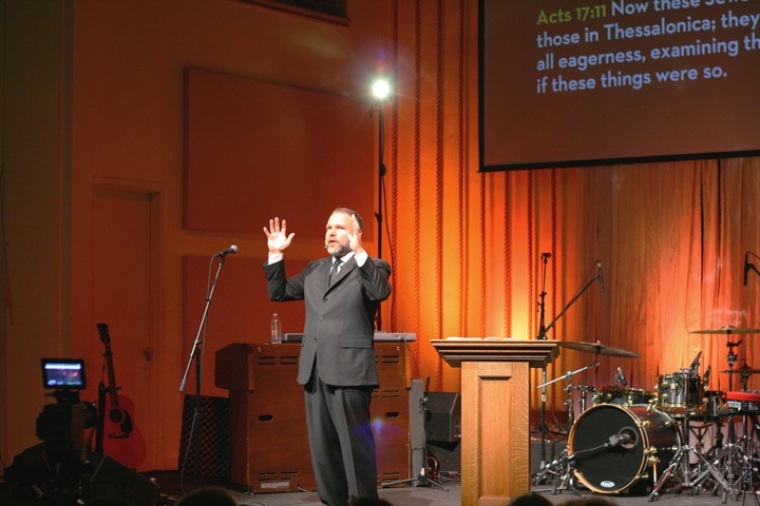 Mark Driscoll, who resigned as the lead pastor of the Seattle-based Mars Hill Church last month due to a controversy surrounding his leadership style, appears to be planning to leave the city as he has listed his longtime residence for $650,000.
Driscoll last week listed his Montlake home, which he's owned for 14 years, for $650,000, and is already under contract, Zillow reports.
Constructed in the 1920s, the 7-bedroom, 3-bath residence is located in the shadow of the University of Washington and the Montlake Cut, which connects Lake Washington to Puget Sound.
Driscoll resigned last month due to his admitted "divisive" leadership style. Members of the Acts 29 church planting network, which Driscoll helped found, had advised that he take time off to get help, and rescinded Driscoll and all Mars Hill Church campuses' membership from the network.
Driscoll had earlier said his family was facing death threats and physical attacks.
The megachurch is also selling or transferring all property. Mars Hill name and brand will also be completely dissolved by the end of the year.
"Everything is closing down at the end of the year, including our central offices," Mars Hill communications director Justin Dean earlier told The Christian Post. "Mars Hill will cease to exist after Dec. 31, 2014."
Dean said that after selling or transferring all property and assets that belong to the church, it will use the money to satisfy its remaining debt and will take care of the remaining staff that will be laid off at the end of the year.
The remaining locations that are not being sold will be under new leadership and will no longer be affiliated with the Mars Hill brand. Some elders for local congregations, such as for Mars Hill Huntington Beach in California, have chosen not to continue.
In his resignation letter, Driscoll admitted that "aspects of my personality and leadership style, have proven to be divisive within the Mars Hill context" and that he was resigning because he did not want "to be the source of anything that might detract from our church's mission to lead people to a personal and growing relationship with Jesus Christ."
The Mars Hill Board of Overseers' statement on his resignation affirmed that although "Pastor Mark has, at times, been guilty of arrogance, responding to conflict with a quick temper and harsh speech, and leading the staff and elders in a domineering manner," they did not find cause for him "to be disqualified from pastoral ministry."
Driscoll told the audience at the 2014 Gateway Conference last month that his family is going through "a very trying season" of death threats, physical attacks, and night terrors.
"We've had a very trying season and (I'm) just trying to figure out how to be a good pastor to my family first. We all know that's the most important thing," he said, and went on to describe how his life has changed since the growing controversy surrounding his leadership style became public. He told the crowd that he has "cried a lot lately."
"We've got five kids, three boys, two girls ages eight to seventeen. We've moved three times for safety issues: people arrested at our home, death threats, address posted online, all kinds of things and more recently it's gotten more severe," he explained.