Rocker-Turned-Christian Musician Zach Williams Breaks Free From Drugs and Alcohol With 'Chain Breaker' (Interview)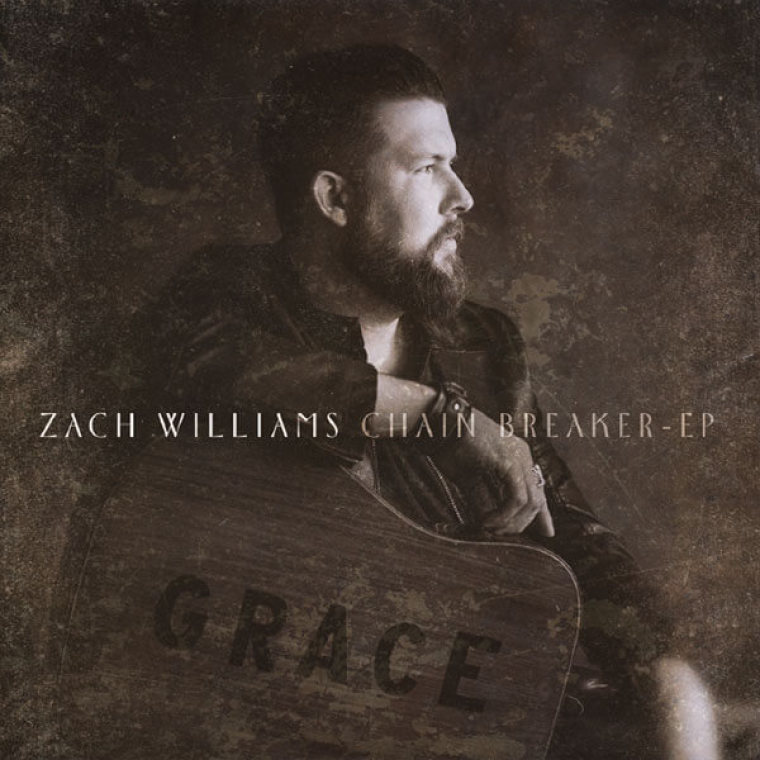 Contemporary Christian music's newest artist, Zach Williams, is sharing the freedom he's found in Jesus with his new smash hit single, "Chain Breaker." The former rock star walked away from a life of drugs and rock 'n' roll to follow God's plan for his life and to share his newfound hope with others.
Williams grew up in a Christian home where both his mother and father were heavily involved in church. But as a teenager he drifted away from the values his parents had instilled in him.
"Everything we did as a child revolved around church until my high school years. I knew at a young age I had an experience and an encounter with the Lord. I just never understood salvation. I always felt like the kid that every Sunday had to get in front of the church at the altar call and get resaved, it just never really clicked with me," Williams told The Christian Post.
His parents, he said, did everything they could to bring him up in the ways of the Lord, but when Williams entered high school he took full advantage of his free will.
"I think that the decisions I've made and the things that happened in my life are all just the results of me taking my eyes off of the Lord and turning my back on the things that I had been raised around and taught," he said.
As a young athlete he took an interest in basketball, but then started making some bad choices by hanging out with teenagers who didn't have a relationship with Jesus.
"Who you're around really plays a part in what you do. For me, the crowd that I was around had a lot to do with the things that I got involved in. I kind of ran from the Lord. I felt like the Lord had a calling on my life at an early age but it scared me," Williams said.
"I would go to church for years and be in church and get this conviction on my life and then I would run from it. I was really caught up in myself and doing things that I wanted to do because I knew that being a Christian wasn't easy."
Williams said he saw how hard being a Christian was by watching his parents' example, so it made him run farther from the calling. He didn't want to go back to church because he wasn't fond of the feeling of conviction he felt when he was there. Soon after, his life choices would cause everything to spiral out of control.
"I think sometimes it's harder being a Christian than not being one because you don't have any conviction in your life. You just kind of live doing what you want to do for yourself and you don't worry about how that's going to affect your future or your family," Williams explained. "I do believe that my parents instilling those beliefs in me at such a young age is what brought me back. They continually prayed for me for 20-plus years."
While still in high school, Williams got involved in drugs and alcohol, and as he encountered failures in his life he tried to drown his misery away.
After losing the division 1 basketball scholarship at his school he was crushed because he had dreamed of playing professional basketball. "When that happened, I started filling that hole with drugs. And when I moved to college I ended up getting a scholarship to play at a junior college. [However] the day before my first game I tore my ankle and that ended my basketball career, so I filled that hole with more drugs and alcohol," the Arkansas native said.
Around age 20, Williams learned how to play the guitar and started writing songs to fill the void he felt in his life. The rock 'n' roll music he wrote also suited the party lifestyle he was living at the time.
"I was away from home; I was never around my parents for accountability. I lived this separate life in front of them than when I was around my friends who knew me," Williams said, describing his former lifestyle as living a lie in front of his loving family.
The multi-talented artist subsequently dropped out of college with only 30 hours left to complete a design degree. He was married but then soon divorced, all while touring with a rock band. Living the rockstar life on the road continued for years and it wasn't until four years ago that everything clicked for him.
"I was running from all these things that I was trying to succeed so hard at but failed. I was trying to put the blame on everybody else, but instead it was all my fault and I just needed to own up to it and be a man about It," Williams said.
"It really wasn't until 2012 that I truly met Jesus and got saved. I just surrendered my life and gave Him control of everything I was doing in my life. That hole that I was trying to fill for 20 years was finally filled. I didn't have those desires to get messed up on drugs and alcohol like I used to. It was a pretty easy transition for me."
Williams says he's not sure if there was an actual addiction to drugs and alcohol, but knows he was always trying to fill something that was missing in his life. Before surrendering his life to Jesus, Williams remarried while still touring with his rock band. While off the road he and his wife started attending a church with their children.
The songwriter said his true coming to Jesus moment happened after he went back on the road and realized he wasn't strong enough to withstand the temptation that comes with that lifestyle.
"I convinced myself that I could do it, so I went and I fell right back into the same lifestyle that I had been living," he said, explaining that that was his final tour in Europe with the rock band.