Former Scientologist President's Wife Speaks Out: 'I'm Speaking Against the Abuses'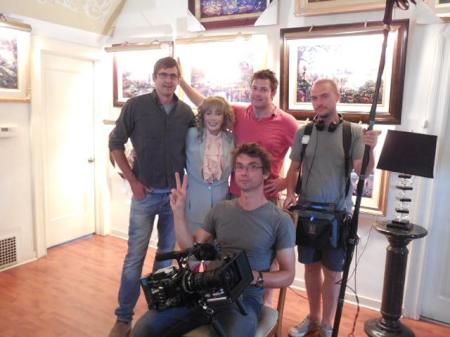 The ex-wife of a former Scientology president has opened up about her life in the organization, including being ostracized and cut off from family and friends after her divorce.
Karen de la Carriere and Heber Jentzsch were married in 1978 and celebrated his being made International President of the Church of Scientology the following year. However, in 1982, she began to question Scientology's practice of auditing, in which members are counseled and told what to do in order to receive answers to their questions.
"I had people threatening to throw themselves from the tenth floor onto the cement below," Karen told MailOnline. "Scientology is mindlessly anti-psychiatry and here we were disingenuously and hypocritically accepting psychiatric patients. If one of these people died on my watch I was responsible."
Karen's questioning led to the organization sending her for "rehab," which she recalled as nothing but forced labor and intense hazing.
"You have to do anything from cleaning toilets hour after hour to sweeping backroom staircases to cleaning the grunge under the galleys, crawling on your belly," she said. However, what was perhaps the worst was what is now the Running Program, in which members are forced to run up to 12 hours per day. It was during that time she spent running that she came to the realization that she wanted to "tell the story about what really goes on in the Church of Scientology. I made the decision that one day I would talk about it."
She kept quiet, biding her time until it was right for her to begin speaking. In 1984, she welcomed her son Alexander and was able to focus on being a mother. Unfortunately, Alexander chose to remain in the organization after his mother left, and when he passed away in 2010, Karen was not even notified except for a Facebook post. She has since continued telling her story to the public in the hope of helping others.
Last year, Leah Remini made headlines when she and her family left the Church of Scientology, which is known for being a refuge for A-list celebrities including John Travolta, Kelly Preston, Tom Cruise and Kirstie Alley. Remini repeatedly said that she wanted to tell the truth about the organization and her experiences inside it, and her words led to several altercations with Alley, as well as the Church itself.
Karen has "shamelessly exploited this tragedy to wage an internet war against her son's father and to falsely blame him and the church even though the official found no such evidence [of murder] exists," a Church spokesman told MailOnline. She is a "biased lunatic who spreads falsehoods about the church because they have personal axes to grind."
"I'm not speaking because I have some vendetta," Karen said, refuting the Church's claim. "I'm not saying that people can't believe what they want to believe. I'm speaking against the abuses that take place in the name of Scientology. People are being crushed and destroyed and it's got to stop."