Foster Care Agency Told to Nix Policy Requiring Parents Be Christian or Shut Down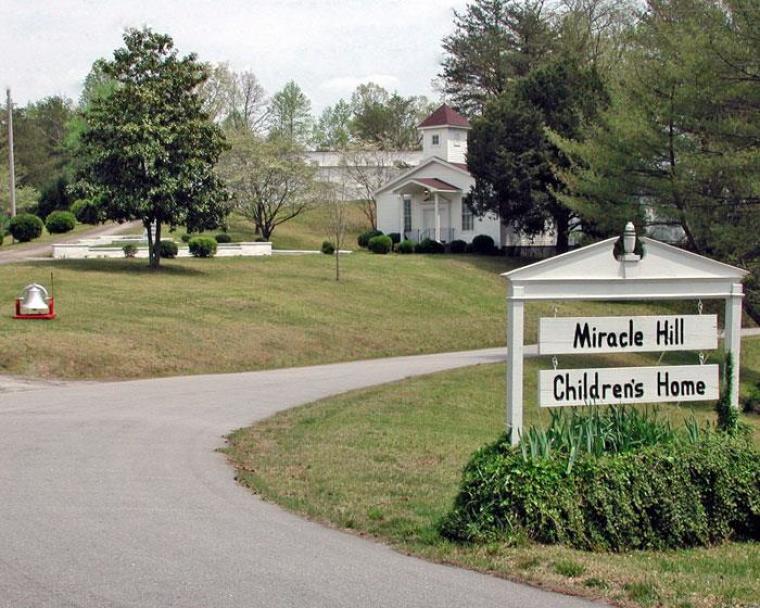 A Christian foster care ministry in South Carolina has been told that it must either change a requirement that foster parents be Christian or shut down.
South Carolina Gov. Henry McMaster has come to the aid of the Greenville-based Miracle Hill Ministries and is seeking to protect the group from being forced to consider letting non-Christian foster parents join its network.
"The licensing and participation of faith-based entities in the state foster care system is a constitutionally protected practice," McMaster, a Republican, wrote in a letter sent this week to Miracle Hill leaders, according to The Greenville News.
"It is important that religious organizations not be required to sacrifice the tenets of their faith in order to serve the children of South Carolina."
Miracle Hill serves foster kids across eight countries and is one of the largest private foster care providers within the state.
Although Miracle Hill has served South Carolina for over 29 years with a Christ-centered approach, pressure began mounting in 2017 when the state Department of Social Services began interpreting federal regulations in a way that would deem Miracle Hill's practice of only accepting Christian foster parents as discriminatory.
"Based on this new interpretation, SCDSS has given Miracle Hill 30 days to either abandon its religious convictions or shut down its ministry as a foster child placing agency," writes adoption attorney Betsy Tanner, a Miracle Hill foster parent, in an op-ed to the Greenville News Wednesday.
"SCDSS' new position is supposedly based on federal and state regulation written and interpreted by unelected bureaucrats," she added.
According to Tanner, at least 161 children are receiving care through Miracle Hill. A total of 31 have achieved permanency through Miracle Hill foster families that were caring for them in 2017.
The demand placed on Miracle Hill comes as there are over 4,000 children in South Carolina's foster care system. Over 1,500 families are needed to provide for those children, Tanner wrote.
In his letter to Miracle Hill, the governor explained that his staff had recently met with Miracle Hill officials to hear their concerns. McMaster is now reportedly working with the federal government to obtain a religious exemption waiver for the ministry.
McMaster said such a requirement adversely affects religious entities and emphasized that he's "committed to protecting religious freedom and to ensuring that Miracle Hill continues serving our state's foster children."
"For 29 years, Miracle Hill has gladly served all foster children of any race, national origin, religious beliefs, sex, disability, or political belief. And for 29 years, Miracle Hill has recruited foster families who share its non denominational Christian religious beliefs," Tanner wrote in her op-ed. "Miracle Hill has always been clear regarding its religious identity and conviction that all staff — paid and unpaid — are followers of Jesus Christ."
Miracle Hill Ministries CEO Reid Lehman told WSPA that DSS' new interpretation of law is a result of "communication from the Department of Health and Human Services in Washington saying that it was illegal and they wanted to be sure no one in South Carolina was doing this."
According to WSPA, Miracle Hill served over 418 foster children in 2017. The ministry also has 241 families that serve abused, neglected and abandoned children.
"DSS believes and Miracle Hill believes that family style care is the very best form of care," Lehman said. "As a nondenominational Christian ministry, we work hard to recruit them out of churches."
As for the parents Miracle Hill turns away, Lehman explained that they have the ability to turn to other foster care agencies throughout the state that don't have such a requirement.
"I just need to say this about DSS — they're good people. They're sincere people. They're job is to keep children safe and to obey laws and regulations as best they know so it's not a case of us against them," Lehman said. "It's a case of we need to get together to clarify these regulations and to clarify that religious freedom is not circumscribed by regulations that say you can't discriminate on the basis of sex and ethnicity and things like that."
Tanner added that Miracle Hill is just one of many faith-based foster care providers in the state and that if DSS' position is allowed to stand it could have a "chilling effect on the recruitment of foster families by other religious providers."
Lehman told The Greenville News that he believes McMaster will ask federal officials for clarification.
"I think he'll get clarification from Washington that our practice is not illegal," Lehman said. "And then we just ask that the state recognize that as well."
The Trump administration has been very vocal about its desire to protect and support religious liberty in all areas of federal government. In January, HHS launched the new Conscience and Religious Freedom Division within its Office of Civil Rights.
The office was established "to restore federal enforcement of our nation's laws that protect the fundamental and unalienable rights of conscience and religious freedom."