Fox 2000 president makes first Christian film 'Breakthrough' before Disney shuts down company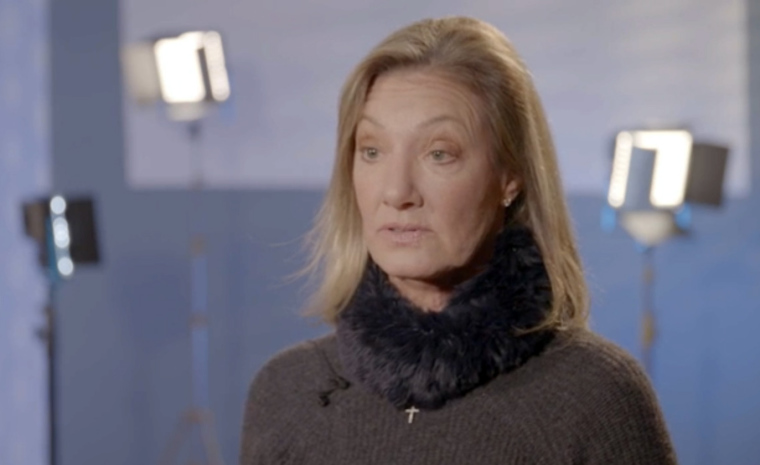 WINNIPEG, Canada — Fox 2000 was a casualty of the Disney-Fox merger last week, but before the production company was shut down, Elizabeth Gabler, its president, explained why she wanted to work on "Breakthrough," her first Christian film project. 
"This is the first movie directly that had to do with a very strong faith-based premise that we've actually ventured into," Gabler said of Fox 2000's work alongside DeVon Franklin in an interview with The Christian Post on the film's set in December.
"I think a lot of the movies that I've worked on have had stories of inspiration but this is really the first movie that we were able to find to do with DeVon that was a story that we all decided we needed to tell together," she said. 
Variety reported that Gabler's indie production company that specialized in releases for targeted underserved groups (teenagers, adult women, and minorities) was cut after the Walt Disney bought out Fox. However, any movies that were produced before the merger are still on schedule to be released, including "Breakthrough."
"Breakthrough" tells the miraculous real-life account of Joyce and John Smith, a mother and son who rely on the power of prayer and the Holy Spirit following a fatal accident. Chrissy Metz ("This is Us") plays the role of Joyce Smith and actor Josh Lucas ("Sweet Home Alabama") plays her husband, Brian Smith. Marcel Ruiz ("One Day at a Time") portrays their son, John, who is pronounced dead for 45 minutes until God answers the desperate mother's prayers.
"I believe that it really is going to reach out to audiences worldwide because I think it's a very human story," Gabler said. "It's a story of family and community coming together and I really believe that that's the story that people want to see now."
Gabler's role as president of Fox 2000 meant that she could use her platform to help others. As a woman of faith in power, she has used her position to help other women working in the Hollywood film industry.
"I've always believed in hard work," she said. "I think the most important thing that any of us can do, but especially women, is to focus on doing a fantastic job, doing the best you can do, learning as much as you can about everything, never giving up and putting your head down and just keep it going."
She added: "I think a lot of what women face — at least in my experience, and I have a lot of women working with me and for me, and have been responsible for a great deal of young women in college as interns promoted up through my company and around our company — is that it's easy to get caught up in a lot of politics. It's easy to get caught up in a lot of things that are really not pertinent to your job."
"For me, I've always just been the tortoise and kept going and it's always been the thing that served me," Gabler continued. "Just read that extra article, read that book. Stay up and do your script notes. Just remember that you can be kind to people and really show them consideration and that's the thing that I think everybody has to know. But it's been, I think, a really good lesson for a lot of young women coming up through the business in entertainment."
When asked about the challenges youth face today and how it related to the film, she replied: "I think that our kids growing up today are facing incredible challenges. I think that they are facing violence in schools, they are seeing natural disasters around the world. They are dealing with disease in greater amounts of people that they're close to than probably in the past, or at least it's being talked about more.
"So I think they're facing a lot of emotional challenges and they're burying them. They're burying them in social media. They're burying them in certain kinds of movies and TV shows that they're watching.
She continued: "But the reality is, in this film, these kids came together to help their friend and their classmate. And their school came together and the community came together. I think the size of this town and the people that are part of praying for John to come back, and have vigils that they're having and doing community service to help the family through this ordeal, I think that's a message that I want to bring to all these kids to say: 'you guys can all get through this together.' If something happens as a group you can get through it. And I think that's one of the reasons that I felt so inspired to tell the story."
Following the closure of Fox 2000, Forbes magazine expects "it's possible that Gabler ends up elsewhere in Disney/Fox" and it's most likely because of her work ethic.
"Breakthrough" was directed by TV director Roxann Dawson ("House of Cards," "Scandal," "The Americans," and "Agents of S.H.I.E.L.D."). DeVon Franklin ("Miracles from Heaven") produced the film.
The 20th Century Fox movie is based on Joyce Smith's book The Impossible and was adapted for the screen by Grant Nieporte ("Seven Pounds"). Gabler believes it's a story that needed to be shared during these times.
"Breakthrough" will be released April 17.