Francesca Battistelli on 'surreal' Christmas duet with Andrea Bocelli, identity, and motherhood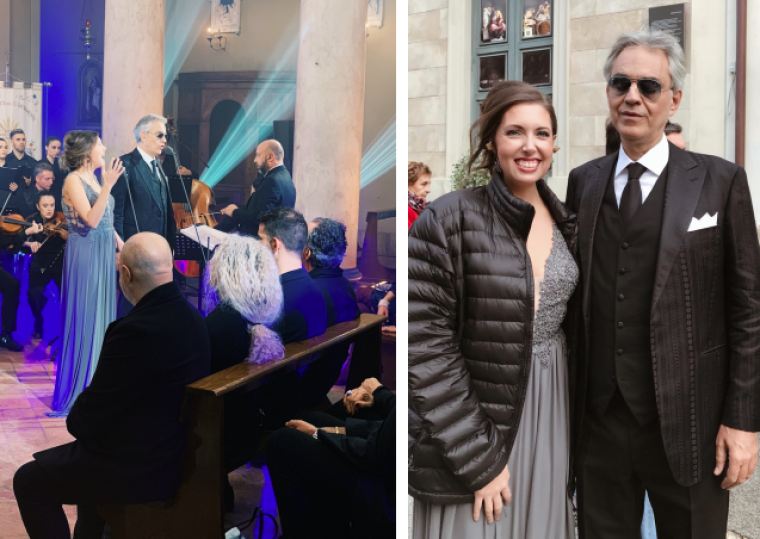 When Francesca Battistelli received a phone call asking her to perform a Christmas duet with Italian singer Andrea Bocelli, her answer was a resounding "absolutely."
"It was a no-brainer," the Grammy-winning CCM artist told The Christian Post. "It was a surreal experience, a dream come true."
Battistelli performs the Christmas classic "What Child is This" with the opera star in the upcoming holiday special, "Andrea Bocelli: The Heart of Christmas," airing on TBN December 20 at 8/7pm CT.
The performance, filmed in a historic church in Bocelli's hometown, Lajatico, in the Italian region Tuscany, was nothing short of "magical," Battistelli told CP — and took a great deal of prayer.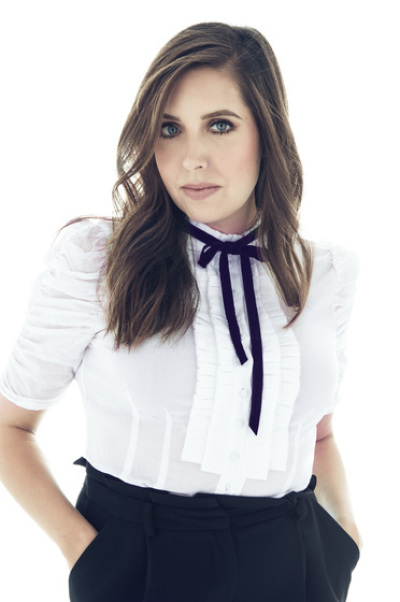 "I never get nervous, but I just crying and praying, 'Lord, let me not do a bad job,'" she admitted. "And it ended up being so beautiful. There was a moment where we're in this beautiful church, and we're singing and worshiping Jesus and Bocelli's voice just rolled out incredibly. I looked out into the audience and I had this moment that was so emotional for me. I had to snap myself out of it so I wouldn't cry. It was just so, so special."
Throughout his storied career, Bocelli has sold over 90 million albums and is pegged as one of the most universally "loved and recognizable performers" in the world. His latest album, Sì, debuted at No. 1 on the U.S. Billboard 200 chart for the first time in his career and simultaneously topped the charts in the U.K.
But Battistelli told CP that the "biggest reason" Bocelli wanted to do the Christmas special was because it served as an opportunity to share the Gospel. Following the music portion of the show, which also features duets between Bocelli and his son, Matteo, select Christmas songs, and more, the legendary tenor will sit with TBN president Matt Crouch to discuss his faith.
"He gets asked about his music, his story, and personal life all the time, but no one ever asks about his faith," Battistelli explained. "So, he wanted to specifically focus on that for this special."
Battistelli herself has a number of chart-topping hits and awards under her belt, including a Grammy Award and four nominations. In October, she released her latest album, Own It, after a four-year hiatus. Focusing on the themes of identity and surrendering fully to God's will, the album is the culmination of several life-changing events in the singer's life — including the birth of her children.
"This season of life has been about finding my identity and figuring out who I am," she told CP. "My career and personal life took off at the same time. It's kind of been a whirlwind decade with raising babies and being on the road. I went through this season of slowing down. When I got pregnant with our fourth child, I decided to take some time off to just be home and have some normalcy in my life."
"It was a beautiful season," she continued. "I grew a lot personally and started to understand who I was and what I wanted to say. These songs came out very easily and are a reflection of what I've been walking through."
Finding a healthy balance between motherhood and her career took several years, the "Free to be Me" singer said, adding: "I look back, and I used to feel so guilty all the time: Guilty if I was on the road, guilty if I was at home. I could never just be in the moment."
"Four kids later, I finally have the ability to say, 'Okay, if I'm going to be here, I'm going to be all in,'" she said.
"Take every season as it comes," Battistelli advised new parents. "Know that whatever is working right now might not work in six months, and it's okay to reevaluate and change and to grow. It's also okay to have help. Most importantly, give yourself grace."
Battistelli said she hopes her music empowers listeners to embrace their identity in Christ and remind them of what matters most. Christmas, she said, is the perfect time to do just that.
"For me, the heart of Christmas is Jesus coming to the world to save us," she said. "It's also about family and friends and reaching out to the ones you love. I hope that through this Christmas special, people are put into the Christmas spirit and are reminded what the season is truly about."
For more information about the special and additional broadcast dates, visit TBN.org. Watch a clip of the performance below.