Franklin Graham: 1960s Sexual Revolution Has 'Severely Weakened' America From Within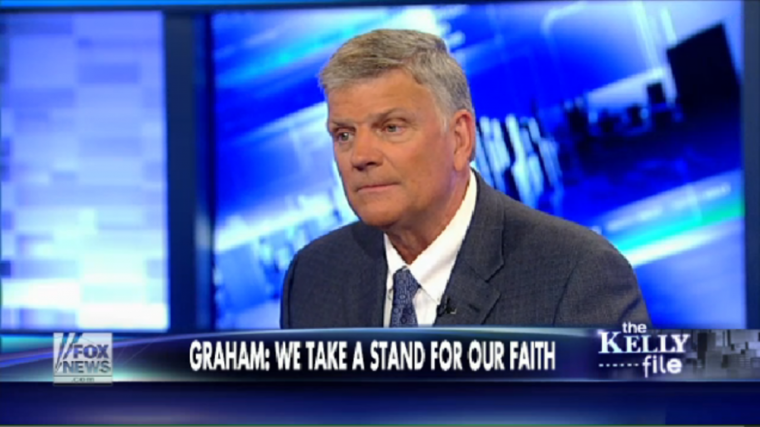 The Rev. Franklin Graham, president of Samaritans' Purse and the Billy Graham Evangelistic Association, believes that the sexual revolution of the 1960s has "severely weakened" the United States from within.
"Our culture, like ancient cultures that ultimately were destroyed in large part due to their own moral depravity, has been severely weakened," Graham wrote in the February issue of Decision magazine.
"A stable family unit committed to the truth and precepts of the Bible was once the foundation and backbone of our nation. That model is now the exception, not the rule," he asserted.
Graham also argued that divorce, cohabitation, pornography, same-sex relationships, and overall sexual promiscuity have become "pervasive."
"The plague of immorality has so swept across the American landscape that there is virtually no place where its corrosive influence is not felt," continued Graham.
"The pervasive, immoral reach of popular media, which actively promotes every type of sexual misconduct imaginable, constantly agitates against the biblical norms of upright, godly behavior."
Graham's column was published in the same month as St. Valentine's Day, a Catholic holy day that became mainstreamed as a time to focus on romance.
For this year, the holiday will also be when the film "Fifty Shades of Grey" will debut in movie theaters.
The film is based off of the controversial book of the same name by E. L. James, which critics have argued glorifies sadomasochism and sexual violence.
At least one Virginia pastor is holding a sermon series scheduled to begin on the same weekend that "Fifty Shades of Grey" debuts on sexual ethics.
Titled "5 Shades of Grey," the five-week series is being performed by Richmond Community Church Senor Pastor Rick McDaniel.
Last month Graham commented on the need for Christians to be involved in politics, given that "gays and lesbians" as well as "anti-God people" are already participating.
"Who says we can't be in politics? The gays and lesbians are in politics, I can tell you that. All the anti-God people are in politics," said Graham at a speech at the Oklahoma State Evangelism Conference.
"Why shouldn't the church be there? Who says we can't speak up? Who says our voice can't be heard? Get involved."