Franklin Graham Praises Christian Faith of 4 Super Bowl 50 Players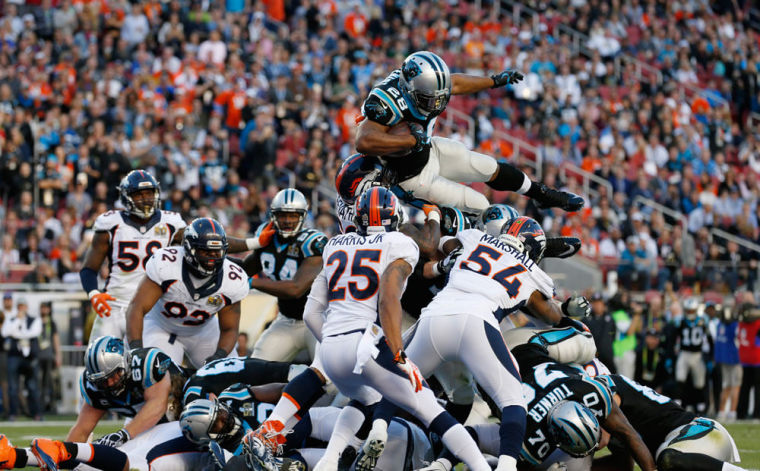 While everyone flooded social media with posts about which team they were rooting for during Super Bowl 50, evangelist Franklin Graham took the opportunity to share the strong Christian faith of some of the players from both the Broncos and Panthers.
Franklin, who is following in the footsteps of his legendary father, Billy Graham, often uses social media to address mainstream topics through the lens of Christianity. While a fan of football himself and admittedly rooting for his home team the North Carolina Panthers, the minister took a moment to reflect on the faith of some of the men that he respects from both teams competing in Super Bowl 50.
"Did you know that Carolina Panthers Pro Bowl running back Jonathan Stewart puts on more than his shoulder pads, helmet, and uniform before playing football?" Graham wrote on Facebook on Super Bowl Sunday. "Every day he said he puts on the armor of God after he wakes up. Now that's real protection, and we all need it! The Bible says, 'Finally, my brethren, be strong in the Lord and in the power of His might. Put on the whole armor of God, that you may be able to stand against the wiles of the devil.'"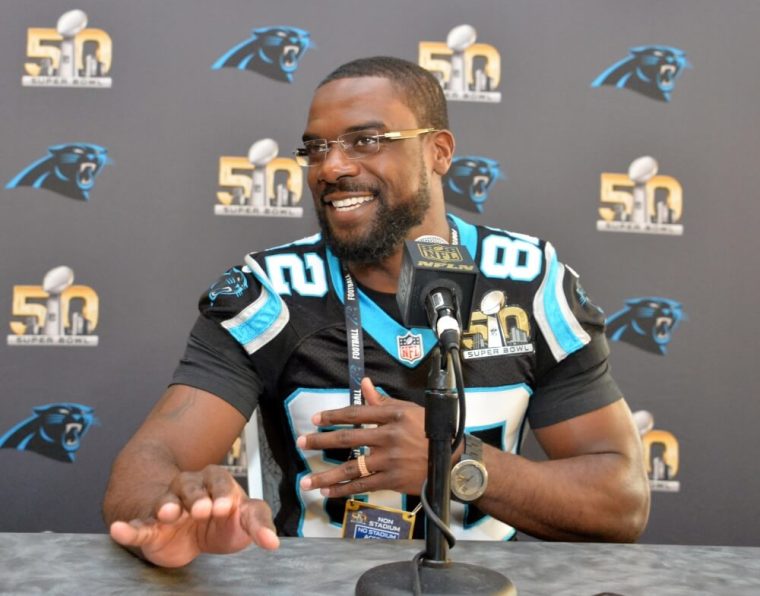 Graham also highlighted Panthers' wide receiver Jerricho Cotchery and his answer to a question he was asked: what comes to mind when he hears the name of Jesus? He had responded, "Savior, Redeemer, the One who purchased me with His blood, King of kings, Lord of lords, my only way — the Way and the Truth and the Life."
The Christian Post previously spotlighted the faith of Cotchery as he joined CP contributor Bryce Johnson on his syndicated UNPACKIN' it radio show to talk about faith. Cotchery maintained that at the end of the day, "being a Christian" was his "agenda."
The evangelist and humanitarian leader also spotlighted Broncos' tight end Virgil Green and a quote he shared during pre game interviews.
"'The Lord means everything to me. I like to work with kids and tell them you don't have to follow what the world wants you to do. Christ has everything you need. That's what I stand firm on,'" the quote read.
Fellowship of Christian Athletes Magazine reported that Green intentionally brings Jesus into his games with him by praying before every game and writing on his right wrist tape "Faith" and "Psalm 91."
Another football player featured on the president of Samaritan's Purse Facebook post was Panthers player Graham Gano, the NFL's second-leading scorer this season. In a recent interview Gano told reporters that he had been given his talents and abilities by God. "He made the ultimate sacrifice for everyone. He means everything to me," the Carolina kicker told reporters.
In a past interview with CBN, Gano stated that being a professional football player gives him a platform to tell others about God's love.
Graham made sure to end his post by asking others to give their lives to Jesus like the above mentioned Super Bowl athletes. He said their quotes about their faith "might not make it on ESPN, but many of the guys playing on the field today know that they've got something far more valuable than even a Super Bowl ring — they know Jesus Christ as their Savior and the Lord of their lives."