Franklin Graham Congratulates Hillary Clinton for Clinching Democratic Nomination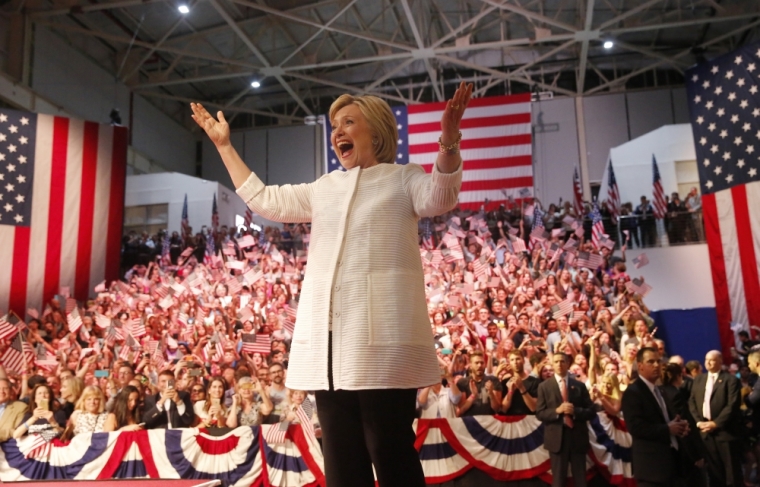 Leading evangelist Franklin Graham congratulated Hillary Clinton on Tuesday after she clinched enough delegates to claim the 2016 Democratic presidential nomination and became the first woman in United States history to lead a major political party's presidential ticket.
Graham, the president of the Billy Graham Evangelistic Association and an avid social conservative commenter, issued a congratulatory post on his Facebook page after Clinton surpassed the required 2,384 delegates needed to clinch the party's nomination on Monday.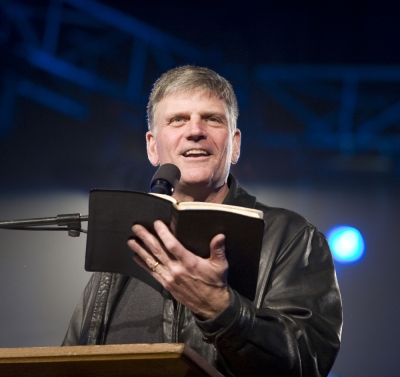 "It seems congratulations are in order to Hillary Clinton this morning," Graham wrote. "According to the Associated Press, she now has enough delegates to win the Democratic nomination, even though Bernie Sanders disagrees and pledges to fight on."
Although many of Graham's conservative followers might be surprised to see a staunch pro-lifer like Graham congratulating the first presidential candidate that Planned Parenthood has ever endorsed, Graham also congratulated billionaire real estate mogul Donald Trump when he secured enough delegates to claim the Republican presidential nomination.
Graham, who left the Republican party last year and declared himself an independent, has spent the election year touring the country to rally Christians to exercise their voting rights and put God back into the public square.
"As things stand right now, it looks like the presidential election this fall will be between Hillary Clinton and Donald J. Trump. As I've said since the beginning of the election season, I'm not endorsing any candidates — but I am appealing to all Americans to pray," Graham wrote. "This nation is in serious trouble. Both the Democratic and the Republican parties have lost the moral vision for this nation."
Graham added that he will be praying for God to provide a president "who is a strong and courageous leader" with "a vision for the future."
"We need a president who can lead this nation back to being one nation under God so that we can truly say 'In God we trust!'" Graham asserted. "May God bless America again!"
While the 63-year-old son of Billy Graham has not publicly announced who he is voting for, his sister Anne Graham Lotz told The Christian Post late last month that she will be voting for whoever the Republican candidate will be, which likely means she will be voting for Trump.
"I am not going to vote for a Democrat because of the platform," Lotz said. "There are too many things that are not just political issues but moral and spiritual issues at this point. So, I will vote for the Republican nominee, whoever that might be."
In another rare act of praise toward a Democrat, Graham took to Facebook on Wednesday morning to thank New York Gov. Andrew Cuomo for ordering the state's agencies to stop doing business with organizations participating in the Palestinian-backed BDS boycott movement of U.S. ally Israel.
"There are many issues we disagree on, but he's got this one right!" Graham exclaimed. "The governor told a group at the Harvard Club in Manhattan that the BDS movement is an 'economic attack' on Israel, and he said, 'We cannot allow that to happen. If you boycott Israel, New York will boycott you.' I hope others will follow his lead. This trend of Israel-bashing has spread rampantly, even across our college campuses."
"With the Middle East going up in flames, one of America's few true allies in that region of the world has been Israel," he continued. "Thank you Governor Cuomo — you're right, we need to stand with the state of Israel! God says in His Word 'I will bless those who bless you, and I will curse him who curses you.'"