Franklin Graham: America Has Never Seen a Candidate Like Donald Trump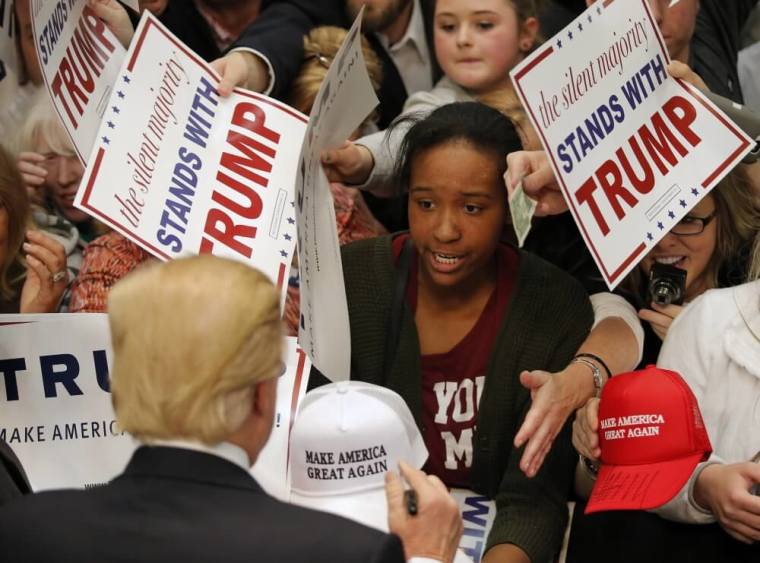 The Rev. Franklin Graham says Americans are witnessing something unprecedented when it comes to Donald Trump's presidential campaign.
In a post published to Facebook Saturday, Graham wrote about the apparent "Trump Madness," wherein the billionaire candidate seems to be the focus of "everything in the news, even March Madness."
"There are those who passionately support him and others who are adamantly against him. He's a political phenomenon like our country hasn't seen before," wrote Graham.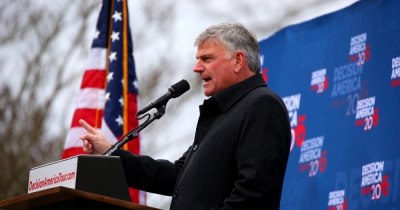 "I don't think America has ever had a presidential candidate opposed by both establishments, Republican and Democratic, as well as the sitting president."
Graham went on to write that he hopes "as a result of this unforgettable campaign season, politicians on all sides will get the message loud and clear that Americans are tired of the status quo and the corruption that has gripped Washington."
Since declaring his candidacy for president last year, Trump has been a major focus of controversy for his comments on Muslims, illegal immigrants, and POWs, among others.
The focus on Trump has been such that last year he ranked high on the most talked about issues on Facebook, according to a CBS News story back in December.
"In the last 30 days, 16 million people in the U.S. on Facebook posted about, commented on, liked or shared content related to Donald Trump almost 70 million times," reported CBS News.
"[S]ocial chatter globally centered around the general election, driven in part by controversial Republican 2016 frontrunner Donald Trump."
Posted Saturday, Graham's assessment of Trump and the impact he is making garnered as of Monday morning over 41,000 shares and more than 10,000 likes.
Graham's post comes as GOP leaders opposed to Trump are planning to organize a major offensive against the divisive Republican primary frontrunner.
According to The New York Times, possible strategies being discussed include endorsing one of the two remaining Republican candidates, Sen. Ted Cruz or Gov. John Kasich or possibly fielding a third party candidate.
"Central to this plan is stopping Mr. Trump in Wisconsin, the next major showdown after contests that Mr. Trump and Mr. Cruz are expected to split this week in Arizona and Utah," reported the Times.
"Beginning with Wisconsin, the race moves into states that apportion delegates based on who wins in each congressional district, which would allow anti-Trump forces to peel delegates away from him in states like New York and California, where he is expected to run strong."
During the primary season, Graham has been crisscrossing the country holding prayer rallies as part of his "Decision America Tour," which aims to get more Christians to vote.