Franklin Graham Lauds Ala. Theater for Canceling 'Beauty and the Beast' Over 'Gay Moment'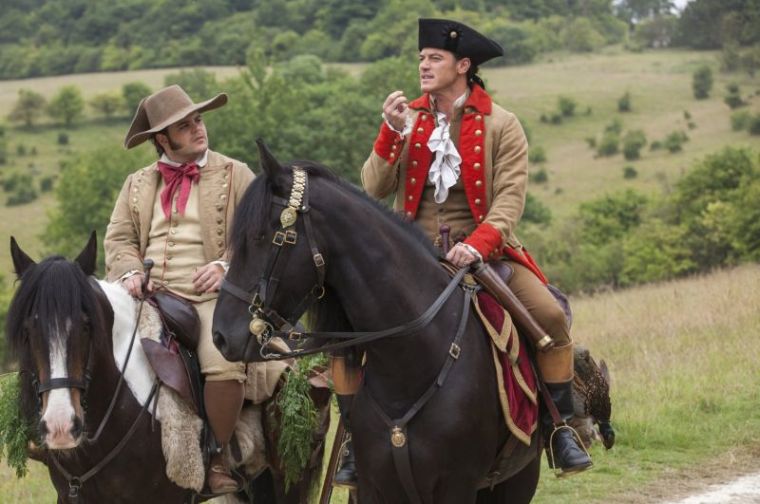 Evangelical leader Franklin Graham is praising an Alabama theater for canceling its showing of the new "Beauty and the Beast" film due to the inclusion of a "gay moment."
In a message posted to Facebook on Saturday, the president of the Billy Graham Evangelistic Association commended the drive-in theater for its decision, saying, "I wish more businesses would have this kind of character to take a stand for what is right. God bless them. Let them know in the comments below that you support their decision."
Graham then posted a copy of the Henagar Drive-In Theatre's statement regarding the matter, in which the business owner expressed opposition to running the film.
"When companies continually force their views on us we need to take a stand. We all make choices and I am making mine," stated the business.
"For those that do not know Beauty and the Beast is 'premiering' their first homosexual character. The producer also says at the end of the movie 'there will be a surprise for same-sex couples.'"
As of Monday morning, Graham's Facebook post has received over 149,000 likes, about 12,000 loves, and more than 35,000 shares.
Bill Condon, director of the soon-to-be-released live-action version of the classic Disney film "Beauty and the Beast," garnered controversy for a recent interview in which he said that the new movie will have an "exclusively gay moment" for the character LeFou.
"LeFou is somebody who on one day wants to be Gaston and on another day wants to kiss Gaston," said Condon to Attitude Magazine.
"He's confused about what he wants. It's somebody who's just realising that he has these feelings ... it is a nice, exclusively gay moment in a Disney movie."
In response to the backlash over his comments, Condon told the media outlet Screen Crush that he found the reaction to be "overblown."
"Can I just tell you? It's all been overblown. Because it's just this, it's part of just what we had fun with. You saw the movie, yeah? You know what I mean," said Condon.
"I feel like the kind of thing has been, I wish it were – I love the way it plays pure when people don't know and it comes as a nice surprise ... Why is it a big deal?"