Franklin Graham's Message to LGBT Community: 'The World Is Deceiving You'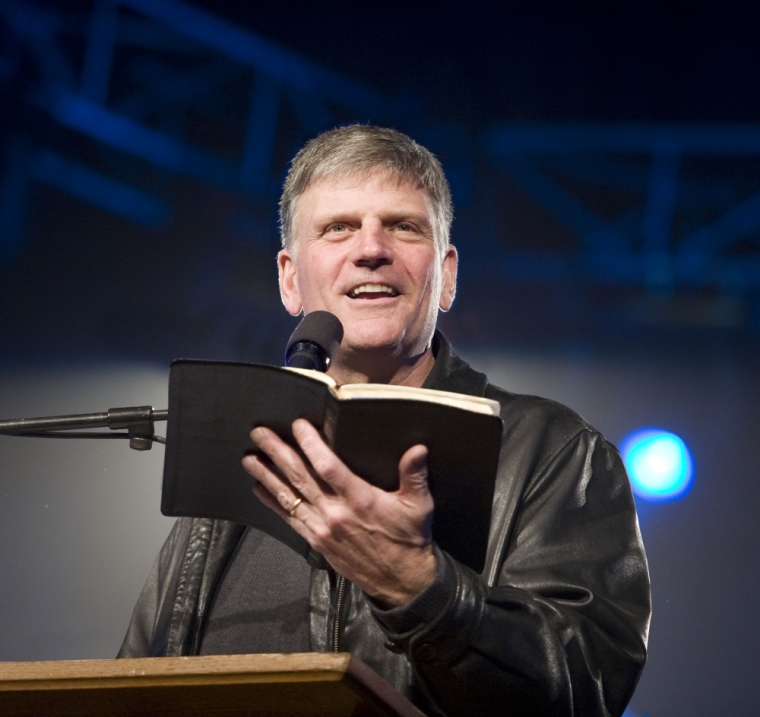 Evangelical preacher the Rev. Franklin Graham has posted a message addressed to all LGBT people, stating that he wants to tell them the truth, while society is "deceiving" them.
"There is also sin involving the misuse of sex. God created sex and gave it to us to enjoy, but tells us in His Holy Word that it is to be reserved for a marriage relationship between a man and a woman. Any kind of sexual activity or sexual relationship outside of that is sin," Graham wrote in a long message on his Facebook page on Tuesday.
"The world would like to redefine marriage and other boundaries for sex, but it's not up to us to define," he added.
"Almighty God, the Creator, set the standard at the beginning of time. The enemies of God would like for you to be deceived, but God wants the best for your life; He wants us to know the truth. God wants all of us to be with Him in Heaven in eternity — but our sins block the way."
Graham argued that he is writing to LGBT people because he 'loves them enough to tell them the truth.' He added that he is also a sinner, and that his own sins are 'not any cleaner,' but he believes he has been forgiven, because he repented and asked God for forgiveness when he was 22 years old and became a Christian.
"That night I asked Jesus Christ to come into my life and take control of my life. I'm so thankful for His salvation and to be able to live my life knowing that God has forgiven me of my sins," Graham explained in his post.
He continued his statement by asking LGBT people to pray the sinner's prayer, and wrote at the end: "God bless you, and remember God loves you and so do I."
Graham, who leads the Billy Graham Evangelistic Association, has been an outspoken critic of the U.S. Supreme Court's ruling in June which legalized same-sex marriage across the country. He warned that God might punish America because of the decision, which went against the traditional definition of marriage.
"Our nation has a spiritual problem and we need God's forgiveness and we need to repent of our sins and turn from our sins because I do believe that God's judgement will come on this nation," the preacher said at the time.
"When we read in the Scripture, we see how God judged Israel time and time again, when they would turn their back on Him and begin to worship other gods, foreign gods, and God would bring judgement on Israel. I believe God could bring judgement on America."
He has also discontinued doing business with companies such as Wells Fargo, which featured a TV ad with a gay couple, but has said that he believes every business should be gay-friendly.
"By that I mean businesses — like individuals — should be friendly to gay customers and citizens. We should be friendly to everyone, even if or when we disagree with them," he said back in June.
He also said that for Christians, being friendly to gay people is "not optional."
"Jesus Himself issued an ultimatum in the New Testament Gospel of John: 'A new commandment I give to you, that you love one another: just as I have loved you, you also are to love one another,'" Graham wrote.