Free at Last: Christian Mother Meriam Ibrahim Meets Pope Francis After Escaping Death for Her Faith in Sudan (Watch)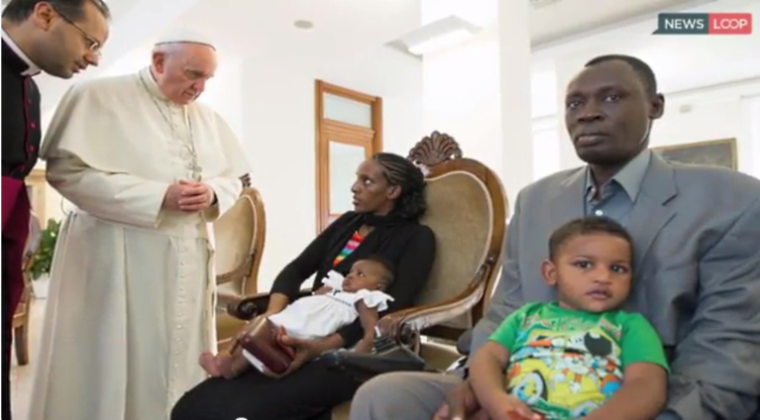 She is free at last.
Meriam Ibrahim, a Christian mother from Sudan who became a global icon for Christians when she refused to renounce her faith even after she was placed on death row for it, was blessed by Pope Francis at the Vatican just hours after she finally fled Sudan after a protracted fight for her freedom.
A report from the Official Vatican Network, NEWS.VA, said Meriam met with Pope Francis in the Casa Santa Marta and was accompanied by her husband, Daniel Wani, her son Martin, 1 ½, and her daughter Maya who she gave birth to in prison just two months ago while shackled. Italian Deputy Foreign Minister, Lapo Pistelli, who helped arrange her flight from Sudan and travelled with her to Italy, was also present.
Father Federico Lombardi, SJ, head of the Vatican Press Office, said the meeting happened in a "very serene and affectionate" environment. Pope Francis praised Meriam for her "courageous witness to perseverance in the Faith."
Meriam and her family had been greeted earlier by Italian Prime Minister Matteo Renzi at Rome's Ciampino airport and he called her escape ''a day of celebration.''
An NBC News report said Meriam is expected to fly to the U.S. in the next few days where she will settle with her husband, who is a naturalized U.S. citizen. The report noted that the State Department had been negotiating with Sudanese officials to secure the family's safe passage out of the country, but it is unclear how or why her flight to Italy was secured.
Her release Thursday brings to an end an almost year-long campaign to free her and one that caused much outrage against Sudan around the word.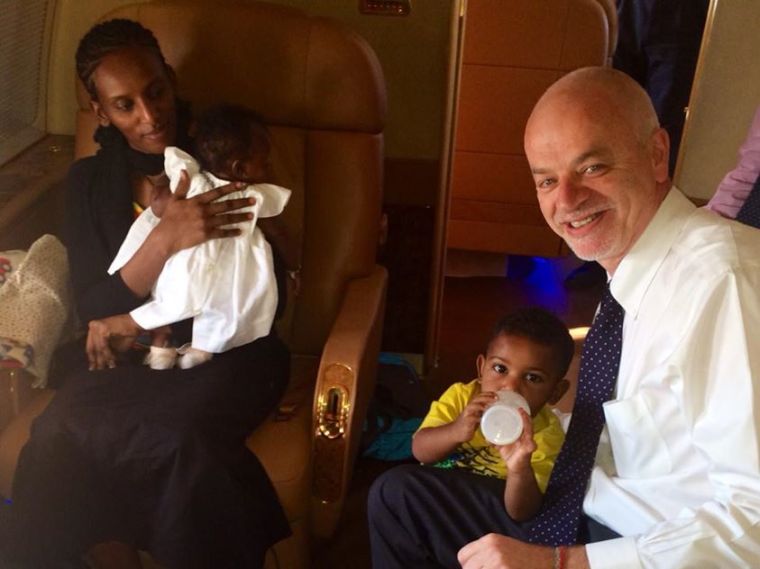 Meriam was sentenced to death and 100 lashes earlier this year for practicing Christianity and marrying Daniel Wani. An Islamic Sharia Judge had given her the opportunity to avoid the death sentence by renouncing Christ and becoming a Muslim but she defiantly rejected the offer choosing to face death by hanging instead.
"If they want to execute me then they should go ahead and do it because I'm not going to change my faith," she said in an earlier report.
"I refuse to change. I am not giving up Christianity just so that I can live. I know I could stay alive by becoming a Muslim and I would be able to look after our family, but I need to be true to myself," she added.