Gay Marriage Is Legal: Now What, Church?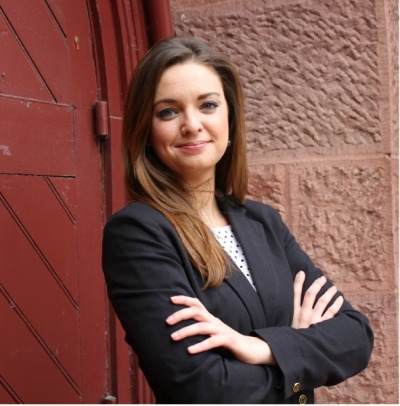 It isn't necessary to rehash last Friday. You know what happened. Like many, many others across the nation you too are jolting along a roller-coaster ride of emotions. Grief and frustration mixed with burn-out, exhaustion and maybe a little fear after the U.S. Supreme Court's swift redefinition of matrimony.
Difficult times are ahead for Christian ministries, non-profits, private schools, churches, pastors and individuals, it's true. Which is why I awoke to an inbox of questions including: "What exactly is a common person like myself to do?" "What actions can I take to defend this attack and how can I educate those that are unaware of it?"
Questions like these cannot be dismissed as outrageous and unimaginable. Yesterday the New York Times' columnist Mark Oppenheimer entertained the idea that the government should end tax exemptions for faith-based institutions, allegedly for our own good. He penned, "The Supreme Court's ruling on gay marriage makes it clearer than ever that the government shouldn't be subsidizing religion and non-profits." Oppenheimer added, "We'd have fewer church soup kitchens — but countries that truly care about poverty don't rely on churches to run soup kitchens.
Despite the whirlwind of emotions and realization that religious freedom in America is, in fact, jeopardized, now is not the time to throw up our hands in frustration, don tin-foil hats and hide away in caves. Nor is it a time to react harshly with cruel words and hurtful actions that we will regret.
This morning, I don't have a simple 5-step "how to" blog post for the Church's response. In all honesty, I'm still struggling to process the decision myself. It's been tough to resist the reaction like the guy in the photo above who shrugs his shoulders in hopeless doubt. But as I was reminded by my own pastor during Sunday service, "We must learn to see challenges as opportunities to serve God more faithfully and effectively."
Dear reader, this morning I prayerfully reflect with you on the Supreme Court's marriage decision. While no one knows what exactly lies ahead for parachurch ministries and individuals, I simply offer you the comfort and timeless wisdom of our Lord who instructed, "You are the light of the world. A town built on a hill cannot be hidden. Neither do people light a lamp and put it under a bowl. Instead they put it on its stand, and it gives light to everyone in the house. In the same way, let your light shine before others, that they may see your good deeds and glorify your Father in heaven." (Matthew 5:14-16 NIV)
I'd love to hear from you. What's next, faithful Christians? How do you prepare to respond in your neighborhoods, schools, and sanctuaries?
Chelsen Vicari serves as the Evangelical Program Director for the Institute on Religion and Democracy. She earned her Masters of Arts in Government from Regent University and frequently contributes to conservative outlets. Follow her on twitter @ChelsenVicari.