Georgia megachurch votes to disaffiliate from UMC after lead pastor was reassigned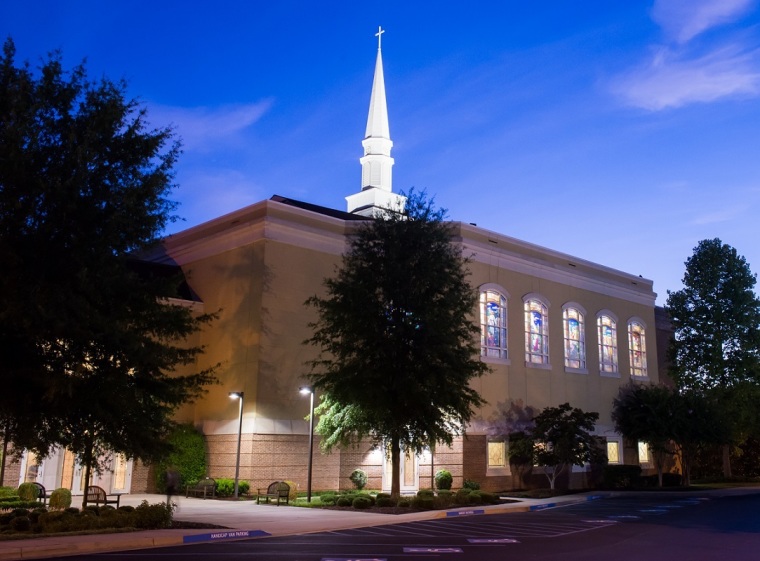 A United Methodist megachurch based in Georgia has filed a complaint against regional church leadership as part of its effort to leave the denomination for multiple reasons.
The leadership of Mt. Bethel United Methodist Church, a Marietta-based congregation with approximately 10,000 members, voted earlier this month to begin the process of disaffiliation.
One issue was the decision of the UMC North Georgia Conference, the regional body that Mt. Bethel is part of, to reassign lead pastor, Jody Ray, to another position within the conference. 
In the UMC, pastors are typically assigned to a congregation for one year at a time, with the possibility of being assigned to a different congregation or another role occurring on an annual basis.
A spokesperson for Mt. Bethel told The Christian Post in an email that the Mt. Bethel Administrative Council voted unanimously to enter into the disaffiliation process on April 18.
"Given the recent actions of our bishop and the direction of the United Methodist denomination, both the leadership and members of Mt. Bethel Church strongly believe it is time for us to part ways with the denomination," the spokesperson wrote. 
"We believe this process could be accomplished in a matter of months if the Bishop and the North Georgia Annual Conference are willing to enter into an amicable and orderly disaffiliation."
The church went on to state that they "simply want to continue serving in this great community and making our church a beacon of hope for all God's people."
Mt. Bethel's complaint, filed with the leadership of the UMC Southeastern Jurisdiction College of Bishops, was announced via an emailed statement sent to media outlets.
The complaint accuses North Georgia Bishop Sue Haupert-Johnson and a local district superintendent of "Disobedience to the Order and Discipline of The United Methodist Church" and accuses Haupert-Johnson of "Relationships and/or Behaviors that Undermines the Ministry of Another Pastor."
At a press conference on Monday, Ray explained that he was surrendering his credentials as a UMC pastor. Mt. Bethel intends to keep him on as a lead preacher, however.
"I will not engage in trying to read the Bishop's mind for why she has taken this hasty and ill-conceived action," stated Ray at the press conference.
"… but I do know she has undermined her credibility with the people of Mt. Bethel Church and jeopardized the health and vitality of this great congregation that is a beacon of hope and light in this community and beyond."
A spokesperson for the North Georgia Conference directed CP to a pastoral letter by Bishop Haupert-Johnson posted Monday defending the decision to move Ray to another congregation.
"The reassignment of a pastor is not done out of spite. The placement of a pastor is not done as a form of punishment. The reassignment of a pastor is not designed to persecute," wrote Haupert-Johnson.
"Instead, the process is begun with the goal of matching the gifts and graces of a particular pastor with the ministry needs of a particular congregation and community in a particular season."
The bishop also said that Mt. Bethel and Ray were uncooperative with the Conference leadership, purportedly refusing to discuss any alternative solutions.
"When the district superintendent and the assistant to the bishop met with church leaders to further consult about the projected appointment, they refused to have any meaningful conversation," she continued.  
"When asked to further the consultation by submitting written concerns to the Cabinet, they gave no missional reasons against the appointment. The leaders wrote that they would withhold compensation, benefits and any reimbursement for a new pastor."
Ray had served with Mt. Bethel for over five years but was reassigned to an "evolving conference position having to do with racial reconciliation." An online petition against the decision to reassign Ray has amassed over 4,700 supporters. 
Ray and the church argue that the conference didn't follow the expected process for new appointments. 
"Many people know my heart for this very important issue and timely matter [of racial reconciliation]. So had the Bishop come to me last December or earlier this year to engage me in productive conversation about this emerging position, invited me to help shape it, and then given me some time to pray about it, then we would likely be in a very different
place today," Ray stressed. "But instead, there was no conversation or consultation at all."