Getting away for the weekend in Columbus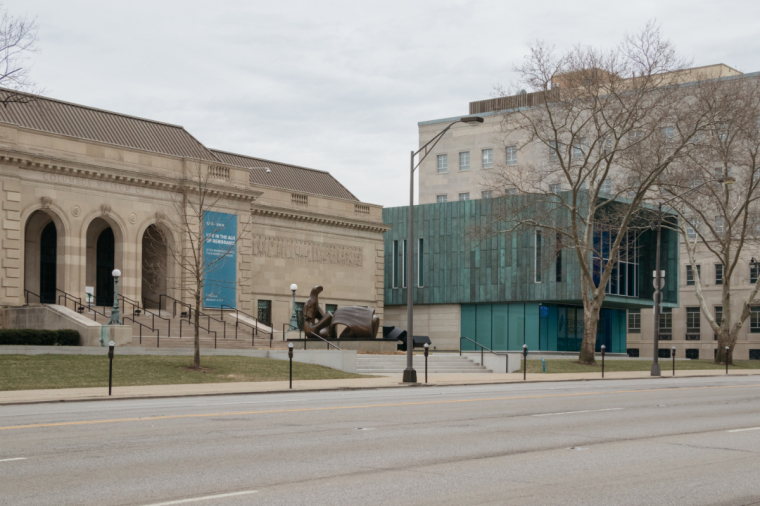 Columbus is somewhat unusual as state capitals go.
It holds the distinction of being the state's biggest city. By contrast, the capitals of most states are smaller, more obscure cities that were often chosen as part of a political compromise.
The population (879,170) is also still growing, unlike most other cities across the Midwest. In fact, last year Columbus was ranked as the fourth fastest-growing big city in the country.
Speaking of the Midwest, Columbus reminds me of the geographically vague Springfield, the fictional TV town in "The Simpsons." Yes, Columbus is Midwest in the eyes of demographers in the federal government, but it's also in the Rust Belt. At the same time, it has the big city feel you wouldn't associate with the rural Midwest. Adding to all of this is Ohio State University, which numbers more than 61,000 students and 34,000 professors, administrators and other staff. The cultural and geographical vagueness of Columbus is why many chain restaurants, including McDonald's, consider it the perfect test market.
What to do and see
The presence of the state's flagship public university means the cityscape punches above its weight in art, culture and, increasingly, food.
This becomes evident when visiting Short North, a neighborhood that along High Street between downtown and campus. Here you find the kind of bars, eateries and shops that you would expect given not only the huge student population, but also the number of hipsters and urban yuppies.
A block off High Street is North Market, which is worth going if only for the people watching on a late Saturday morning. Of course, you can also buy food, produce and more from the merchants at the food hall-cum-market.
Back downtown at the aptly named Capitol Square is the Ohio Statehouse. Despite being overshadowed by countless office towers and other modern edifices, the antebellum Greek Revival capitol is spectacular in its simplicity. Best of all, doors are open seven days a week with free guided tours Monday through Friday.
From the Statehouse continue up East Broad Street. Along the way you can't help but notice several old churches. My favorite is the cathedral-looking First Congregational Church.
The best-kept secret in Columbus has to be the Jubilee Museum. Housed somewhat haphazardly in a former parochial school is a collection of anything and everything Roman Catholic, including saintly relics and magnificent embroidered copes. Some of the objects date back centuries and rival what you find in considerably more famous museums. Do plan accordingly as visiting hours are limited (10 a.m. to 4 p.m. Tuesday through Saturday and 1 to 4 p.m. on Sunday).
You will also want to visit both the Columbus Museum of Art, known for its early modernist art collection, and the recently opened National Veterans Memorial and Museum.
Where to stay and eat
I stayed at Hotel LeVeque, an upscale boutique-inspired hotel under Marriott's Autograph Collection brand. The hotel, which opened a couple years ago after an extensive restoration of an art deco-era skyscraper, is within walking distance of everything to see and do in downtown Columbus. Be sure to spend some time along the revitalized riverfront, which features 175 acres of parkland.
M at Miranova, one of only two AAA four-diamond restaurants in Columbus, is highly recommended for dinner. For something more casual try the dining room at Wolf's Ridge Brewing.
How to get there
All major airlines fly into John Glenn Columbus International Airport.
Spires and Crosses, a travel column exclusive to The Christian Post, is published every week. Follow @dennislennox on Twitter and Instagram.
Dennis Lennox writes about travel, politics and religious affairs. He has been published in the Financial Times, Independent, The Detroit News, Toronto Sun and other publications. Follow
@dennislennox
on Twitter.