Girl Who Claims She Met Jesus in Heaven After Tragic Fall Says He Predicted Her Miraculous Healing
NEW YORK — Annabel Beam's incredible story of faith and overcoming adversity is retold in her mother Christy's newly released memoir Miracles From Heaven and in an exclusive interview with The Christian Post on Tuesday, the 12-year-old schoolgirl recalled meeting Jesus Christ, which set the premise for the book.
Three years ago, a then-9-year-old Annabel fell headfirst 30 feet inside a hollowed-out cottonwood tree while playing with her sisters on the family farm in Texas. Miraculously, she escaped without injury and later told her parents that she went to heaven and sat in Jesus' lap after the accident.
She previously described Jesus as having "a beautiful long white robe, dark skin and a big beard — kinda like Santa Claus, but not really."
"I remember it was really bright and I saw my Mimi (grandmother) who had died a couple of years back, and that's how I knew that I was in heaven," Annabel told CP. "And I asked Jesus if I could stay and He said: 'No Annabel, I have plans for you on Earth that you cannot fulfill in heaven.' Then he said whenever the firefighters get you out there will be nothing wrong with you."
At age 5, Annabel was diagnosed with pseudo-obstruction motility disorder and antral hypomotility disorder. The life-threatening digestive disorders had forced her in and out of the hospital for years but her frightening fall in 2011 would miraculously heal her as she is now asymptomatic.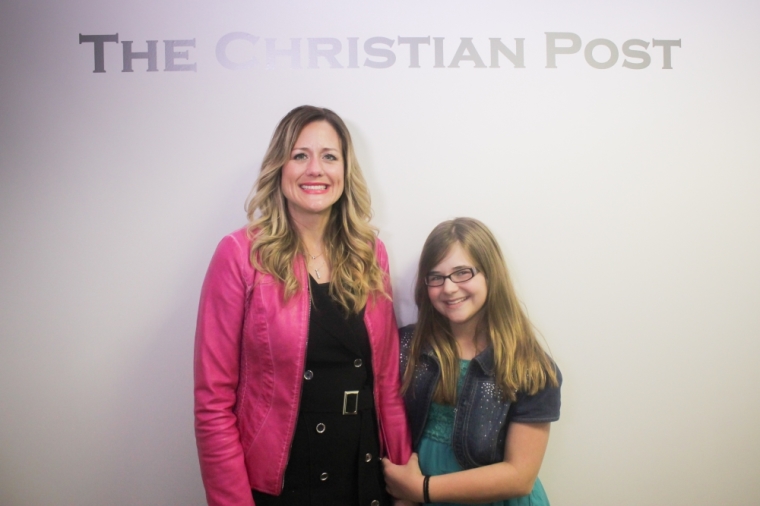 "... We believe that I was healed in the tree. I'm completely healthy [now] and I can eat whatever I want," said Annabel, who credits faith for her recovery. "I want people to realize that no matter how bad things get, don't ever lose that faith because He has a plan … you have to stay faithful and have hope because those are the things that will get you through whatever you're going through, no matter what it is."
Christy, who also praises God for Annabel's miracle, shared her struggle to overcome the emotional trauma of having a sick child for so many years, even after she was healed.
"I don't know that I ever really did [overcome]," Christy said. "I remember when she told me 'mommy I want to die and go to heaven and live with Jesus where there's no more pain.' I remember thinking, 'don't you do it, don't you take her.' And then when she fell in the tree, I remember the reality hitting me and thinking, 'not now, not here, not this way … don't take her.' So I don't know that I ever really did deal with the severity of it."
The married mother of three said that she hopes others can take something away from Miracles From Heaven, which will be turned into a movie next year by megachurch pastor T.D. Jakes and preacher/film producer, Devon Franklin.
"We stood very solid and very firm in our faith before we knew Annabel was healed ... and we continue to be faithful today. I feel like that is the only way we've made it through the whole thing," Christy said. "I feel like just hope, knowing that God is faithful, and knowing that I can look back and see every single act of faithfulness in a concrete way of God's activity in our lives. And I can count those things and see that is evidence that God is faithful, and then I can also use that to empower me to act in faith back to Him."
For more information on Miracles From Heaven CLICK HERE