Glenn Beck Reveals Family's History of Sexual Abuse,That His Father Was Raped Multiple Times
On the heels of airing a controversial rape skit on his show which sought to criticize recent attempts by the Obama administration to fight on-campus sexual assault, conservative media personality Glenn Beck has come clean with his family's own history of sex abuse.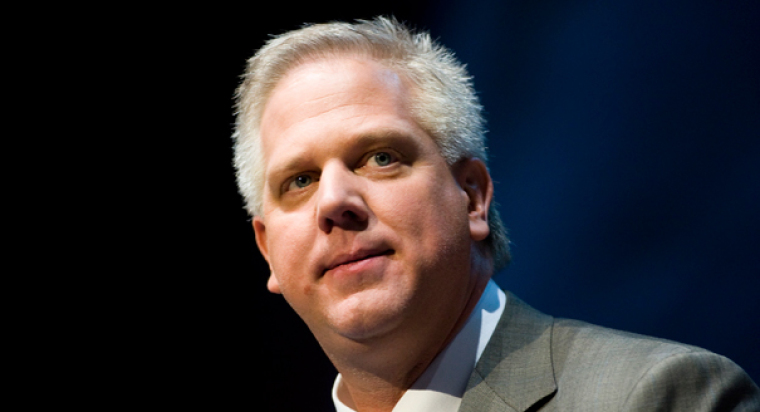 Beck said that he was fed up of "being accused of standing with abusers and rapists" and "tired of being called a monster."
"I'm tired of the lies of abusers. I've had my fill of it," he said.
Beck tearfully told his audience that his family had experienced sexual abuse over multiple generations and that he had "worked hard in [his] personal life to stop the effects of this over the past 10 years."
The radio show host explained that his own father, who passed away earlier this year, had been abused by Beck's grandfather. After his father had run away, he fled to the YMCA where "he was repeatedly raped." Prior to these actions, Beck explained that his father had also been sexually abused by a man for whom he had caddied and later, a church pastor.
Beck said that was only seeing now the "ramifications of abuse generationally in families," adding that his family was a "shipwreck."
"I have the sickness of self-doubt. I have been passed generationally, the sickness — the effects, even if they are removed directly from you, you still feel the effects of what happened," explained Beck.
Beck noted that a decade ago he promised his father that he would not allow the effects of the sexual abuse continue to pass though his family.
"I said, 'It will Dad, because if it doesn't, I will end it.' It was physical abuse, but it was not sexual abuse, at that time. My father never abused any of us sexually, that I know of. But my family has felt the ramifications of his abuse, and has felt the sexual abuse by others in our family," Beck said.
"Don't you ever preach to me about what I can say and cannot say about rape. Don't you ever try and be an authority to me on the effects of rape. Don't you ever try to tell me what victims should and should not feel as I have tried to piece my family back together..." Beck added emphatically, before trailing off and beginning to cry again.
The premise of the skit which aired on Beck's show earlier this week was to push back against figures on sexual assault, which according to host Stu Burguiere, are higher than in actuality. Burguiere attacked the findings of the 2007 Campus Sexual Assault Report and the 2010 National Intimate Partner and Sexual Violence Survey and slammed the studies for not asking students directly if they had been raped, and criticized how researchers also inquired about the victim and perpetrators' use of alcohol.