Global evangelist Luis Palau dies from lung cancer at 86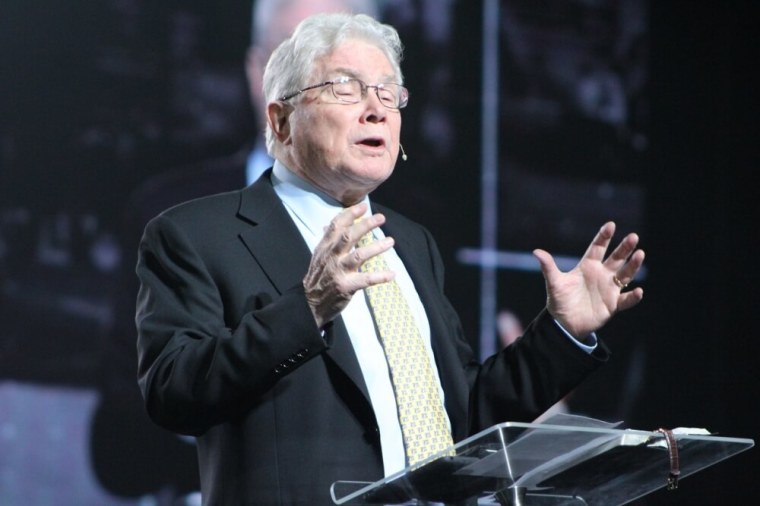 Luis Palau, the notable preacher and Argentina native, known for leading massive outdoor evangelist gatherings, has died at age 86 after a lengthy battle with cancer.
In an email sent to supporters on Thursday, Palau's children explained that he died earlier in the morning, having been recently moved to hospice care.
"It is with a mixture of sadness and joy that we share with you that Dad passed away early this morning. He died suddenly and very peacefully, just as he had hoped. Mom and the family are doing well," they stated.
"This is hard news, but Luis is experiencing the beauty of the Lord face to face. Love to you from the family. We'll share more news and updates in the days ahead."
The Palau family added that while it's "too early for details on a memorial service," they plan to have "a small, private service here in Portland that will be streamed online" in the near future.
The family has also launched a memorial website that includes an official obituary and allows people to leave comments in appreciation of the late evangelist.
Born in Buenos Aires, Argentina, in 1934, Palau moved to the United States in 1960 to engage in ministry work, eventually headquartering the Luis Palau Association in Portland, Oregon.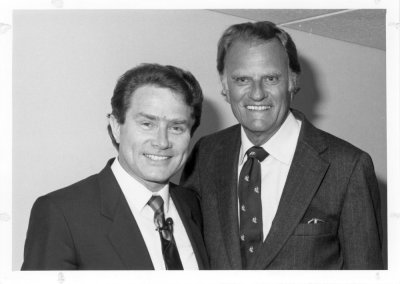 Palau was known for gathering large numbers of people for outdoor revival events that include music and preaching, often cooperating with local congregations.
In 2015, for example, Palau brought together more than 1,000 New York City churches to organize around 60,000 people in Central Park for an evangelism event.
In 2010, Palau held an event celebrating 50 years of ministry at the Oregon Convention Center, which was attended by Portland Mayor Sam Adams and contemporary Christian music star Steven Curtis Chapman.
In 2018, the same year that the autobiographical film "Palau the Movie" was released depicting the evangelist's life story, Palau announced that he had lung cancer.
"To me, the first thing you do is cry," Palau stated in the announcement. "I think, 'oh wow, I can be gone in a few months,' and one silly thought that came to mind is that I won't be able to pick up the phone and talk to the boys and hear their voice and talk to my wife."
"So everything is ready, and if the Lord wants to take me home in the next two months or two years, then I'm ready."
Palau continued to battle over the next couple of years. The evangelist reported in February 2020 that he was "actually feeling quite well," with the disease being "kept at bay."
On March 1, Palau's son, Andrew, announced on the Luis Palau Facebook page that his father's health had worsened and he was being transferred to hospice care.
"We don't know exactly how much time we have left with Dad, but the end seems near," the son noted in the Facebook announcement.
"He is in good spirits and not in pain. We know this is probably hard for you to hear. Please know that the entire family is so thankful for your encouragement, prayers, and friendship."
In a message emailed to ministry partners not long before his death, Palau said, "God is good," and he had "no major regrets."
"There is nothing better than serving Him and sharing His Good News Gospel," said Palau. "Don't ever forget that truth. God delights in using you. He takes pleasure in your service. He is smiling down on you." 
Palau is survived by his wife, Patricia, sons Kevin, Keith, Andrew, and Stephen, daughters-in-law Michelle, Gloria, and Wendy, sisters Matilde, Martha, Catalina, Margarita, and Ruth, brother Jorge, and 12 grandchildren.