'God and Donald Trump' Author Says Pres. Has Potential for Greatness, Likes Evangelicals (Interview)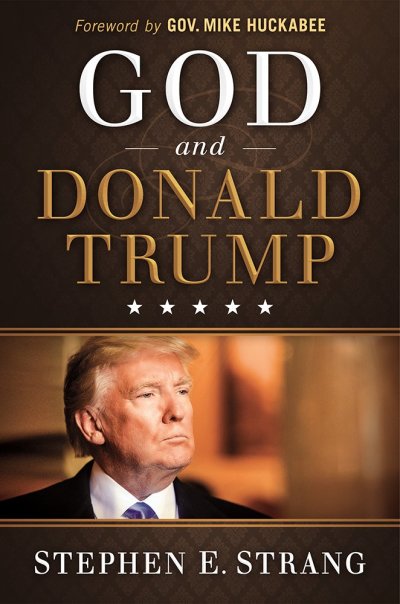 Evangelicals and others should give President Donald Trump a chance, especially given his warm reception of evangelical Christians, says the author of a new book examining the spiritual side of the controversial commander-in-chief.
Charisma Media founder and CEO Stephen E. Strang, whose book God and Donald Trump was released last week, told The Christian Post that one goal he had with his book was to encourage people to "give Trump a chance."
"There's some people that just, they're against every single thing he does or says. He says that today's Monday, they say 'no he's lying because its Tuesday in Australia,'" said Strang.
"I would hope that people would stand back, look at what's happening with the economy, look at what's happening internationally."
Strang told CP that he believed Trump "has the makings to be a great leader" and "a great president," then added the caveat that he still has to "definitely grow into the job."
"But I believe that God raises up people in times of crisis and I believe our country is in a time of crisis," said Strang, who believed that Trump seemed fit for the job due to his apparent ability to be unphased by the "onslaught" of criticism he gets.
An Unexpected Candidate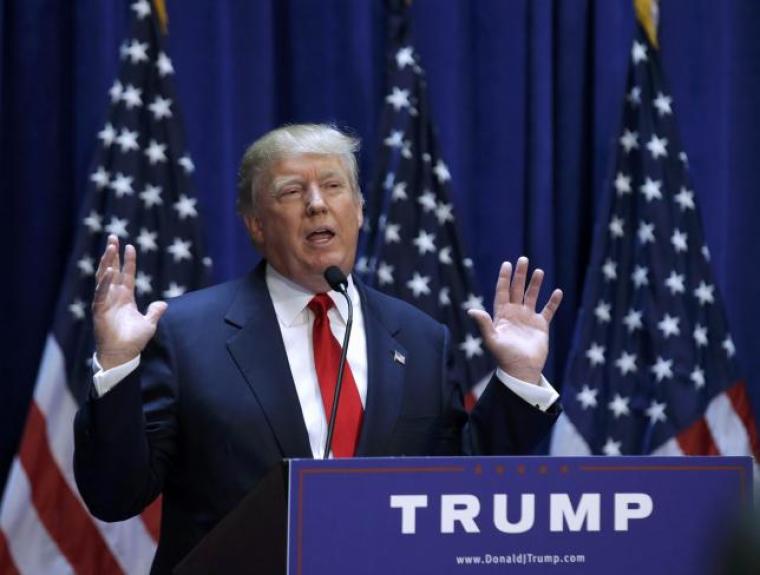 In his book, Strang noted the gradual rising support for Trump among evangelical leaders, telling CP that during the Republican primary he had originally endorsed Senator Ted Cruz of Texas.
"I supported [Cruz] up until the day he dropped out," explained Strang, noting that once Sen. Cruz dropped out he "immediately endorsed Trump."
"I was not a Trump supporter to start with. My image of him was, you know, what I picked up in the media. I rather expected, as a lot of evangelical leaders did, that his campaign would implode at some point."
Strang said that his support for Trump came in part because "some Christian leaders that I respected were meeting with him, they were praying with him."
A Flawed Yet Changing President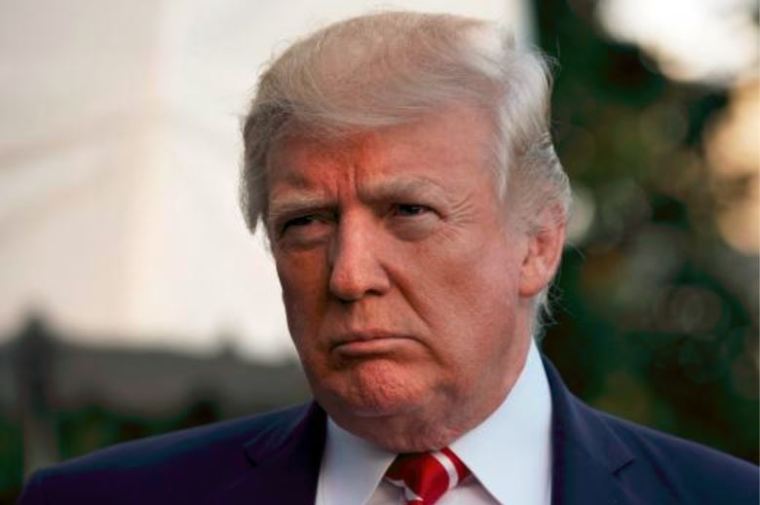 Despite the eventual support for Trump, Strang explained at various points in his book that the thrice-married casino-owner was not the ideal candidate for many evangelicals, himself included.
Strang referenced the Rev. Franklin Graham when talking to CP about his ultimate conclusion that evangelical voters had no better option when it came to the 2016 general election.
"Like Franklin Graham said, we're not electing a pastor-in-chief, we're electing a commander-in-chief," said Strang, noting that many past presidents were "absolutely imperfect."
Strang believed that a decade ago "Trump cleaned up his act" and has been "certainly moving in our direction" when it comes to both public policy and personal practices.
"He seems to have changed a lot. He enjoys being around Christians, he enjoys being prayed for," continued Strang.
Strang felt that "beyond the fact that somebody might not like his latest tweet," Trump "has matured" and "is acting more presidential."
In his book, Strang emphasized the notion of God raising up specific people to do His will and mentioned that it was possible that despite his flaws, Trump was being chosen to do important things.
"I believe that there was a spiritual aspect to this election," noted Strang to CP. "I felt that the story needed to be put on the record and the secular books written about the election don't go into the spiritual aspect at all."
"I tried not to be too dogmatic in the book, to say it's this way or the highway. I put in some disclaimers about, you know, we don't know yet how it's going to end with Trump, but what I did was I tried to connect dots."
Other Republican candidates were "too nice" to be able to "stand to the onslaught that is happening against Trump now," argued Strang, who felt they would have "just folded."
A Welcoming Leader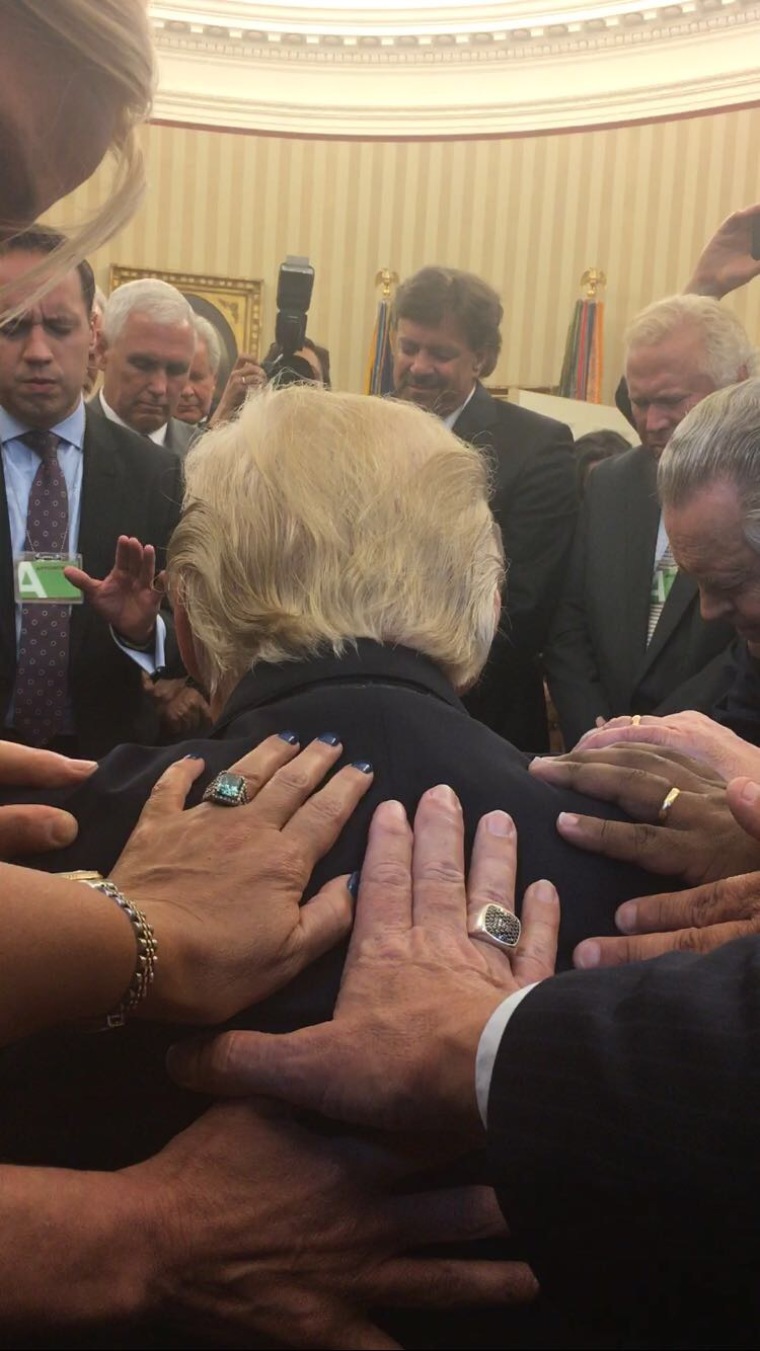 When it came to evangelical outreach by the Trump Administration, Strang echoed the sentiments of other conservative Christian leaders that the president has given evangelicals unprecedented access to the White House.
As with others, Strang believed that this access and influence was even greater than times when devout evangelicals like George W. Bush or Jimmy Carter were in office.
Strang told CP that he felt a part of it was seen in the personality of Trump, contrasting his experience of interviewing Bush with his interviewing Trump.
"I had the opportunity to interview George W. Bush once with six other Christian journalists. And, there was nothing really wrong with the interview, but, it seemed to me that he would have rather been somewhere else," recalled Strang.
"Contrast that to my interview with Trump, which I write about in the book, in which for the ten minutes I had with him he was absolutely focused, he was respectful, he gave me good answers, he showed a nice side of himself that I wasn't really expecting."
Strang felt past presidents "were never really comfortable with the evangelical community. They would woo the votes and then kind of go on their way."
"His faith advisory board is still very strong, it's not just something he did during the election," said Strang, who in his book detailed many policy efforts appealing to the Republican Party's evangelical voting bloc.
Strang also referenced an event featuring dozens of evangelical leaders at the White House in which the president appeared to go beyond mere formality in welcoming them.
"People who were there said they expected Trump to say something nice and then leave, but he sat there the whole evening, because he seemed to enjoy it, he seemed to be comfortable with it," explained Strang.
God and Donald Trump includes a foreword written by former Arkansas Governor Mike Huckabee and was published Nov. 7 by FrontLine, which is an imprint of Charisma House Book Group.