The Importance of Knowing You Were Created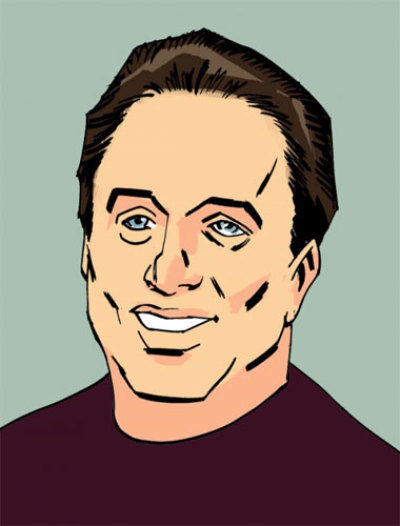 Imagine a robot gaining self-awareness and actually grasping the fact that it was created by someone. Only in the movies, right? Actually, yes. It's pure fiction. Robots will never have such awareness because robots do not have a soul. You can program a robot to say, "I know I was created," but you cannot actually create self-awareness for a robot. Such a feat is impossible.
Self-awareness "is the capacity for introspection and the ability to recognize oneself as an individual separate from the environment and other individuals." And "God-awareness" increases your recognition to the point where you begin to see yourself in relation to the One who created you.
Isn't it amazing how even those people who reject the notion of God as Creator nevertheless recognize that they are separate from the environment and other individuals. While they are able to effectively push God from their minds, they are not able to honestly deny what their self-awareness reveals to them.
Human beings think far differently than animals. For that matter, no human being will ever know exactly how an animal "thinks." Even though animals were created by God, it is impossible for an animal to be "spiritually reborn." And it is impossible for an animal to consider religious teachings. Humans and animals are a million miles apart in terms of self-awareness and the ability to recognize spiritual truth.
Man has the unique ability to recognize and affirm this simple fact: "God created me."
Here is how David described it in the Psalms: "You created my inmost being; you knit me together in my mother's womb. I praise you because I am fearfully and wonderfully made; your works are wonderful, I know that full well. My frame was not hidden from you when I was made in the secret place. When I was woven together in the depths of the earth, your eyes saw my unformed body. All the days ordained for me were written in your book before one of them came to be." (Psalm 139:13-16)
It's quite a revelation to see it, especially if you have spent years denying it. Some find the premise downright scary at first. Others find it ridiculous. It's easy to see why a good number of people reject the premise and have totally closed their mind to considering it.
Man, in his sinful condition, feels driven to be in control. He is afraid of relinquishing control, even to God. Therefore, he must build a wall in his mind that completely shuts out God. In this way, man is able to experience what he perceives to be "freedom" from the "oppressive" idea of "God," and the preposterous notion that the Creator defines "right" and "wrong."
Man, in his fallen state, assumes he is better off rejecting God than trusting God. This is one of the tragic consequences of man sinning against his Creator. Our internal wiring is all messed up. We don't see things the way God sees them. We assume that "our truth" is all we need, and so we live according to our personal standards and theories rather than according to actual truth as presented in the Word of God.
The Bible is the "owner's manual" for God's people. And yet, man often attempts to fly solo. It's been said that men don't like to stop and ask for directions. Likewise, human beings by nature don't like to refer to the owner's manual. It was given by our Creator to His people, and yet somehow we imagine that we can get by just fine on our own.
It requires more than self-awareness to break free from this vicious cycle. It requires God-awareness. You need to be able to sit back and accept the fact that you are not a "god," and you did not come about from nothing. You are a created being. You didn't create yourself in your mother's womb. And you are not an accident.
Until you gain the appropriate God-awareness, you will likely continue to tell yourself there is no "higher power" who rules the universe. And there is no God to whom man is accountable. Man is his own god, at least according to human reason when left unchecked.
Animals don't have such awareness. Animals don't think that way. Animals don't write books and make movies and drive automobiles across the country. Animals don't set career goals or make religious decisions. You, however, are far different. And deep down you know it, even if you repressed the thought at some point in your life. You still know it. You sense it. You have this self-awareness.
But until you step into the realm of God-awareness, you will never come to see what your Creator did to save you from your sins against Him. You will never come to rely upon what Christ did on the cross to pay for your rebellion against your Creator.
We have all rebelled. We have all sinned. (Romans 3:23) We all need a Savior. But first, we need God-awareness. Self-awareness is not enough to deliver us from the confusion that sin has produced in our thinking.
Don't be afraid. Once you enter this realm of awareness, your fear of God will morph into a love for God. Here again, it's something animals are incapable of experiencing. Animals don't love God, but you can.
Simply ask God to fill your heart with His love. Accept Jesus into your soul through faith, thereby receiving the benefits Christ earned for you through His death on the cross. You see, the Bible not only describes that we are created beings. It also details how man's soul can enter a place of peace with God, as well as peace in life and death.
Jesus told His disciples, "Peace I leave with you; my peace I give you. I do not give to you as the world gives. Do not let your hearts be troubled and do not be afraid." (John 14:27)
Would you like to begin receiving this peace today? Or is your fear of losing control greater than your faith to step out and believe? Fear can be a terrible thing, especially when it keeps a created being from recognizing his Creator.
So are you ready to move beyond mere self-awareness? It's time for the walls to come down. You might as well learn the truth about yourself now. There will be a period of transition which may be unsettling at first, but don't worry. Learning the truth and accepting it ultimately results in peace.
You see, it's actually incredibly liberating to learn that God is in control, and that we as His created beings have been given free will.
Man is capable of rising to great heights of compassion for others, or sinking to horrible depths of cruelty. Free will opened the door for good choices as well as sinful choices, but it also points to your Creator who made you with self-awareness.
Break free today, and learn what it means to love the One who made you. Then you too will be able to honestly say to your Maker: "You created my inmost being; you knit me together in my mother's womb. I praise you because I am fearfully and wonderfully made." (Psalm 139:13, 14)
Dan Delzell is the pastor of Wellspring Lutheran Church in Papillion, Neb. He is a regular contributor to The Christian Post.