'God the Father' Review: An Extraordinary Testimony About Ex-Mob Boss Michael Franzese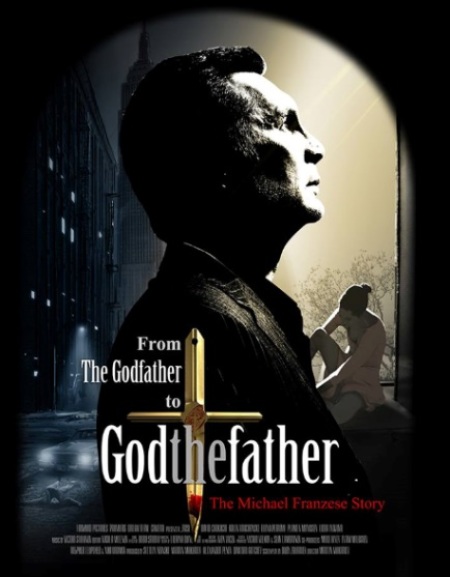 "God the Father" tells the story of ex-mob boss and Colombo crime family captain Michael Franzese in a new and innovative format that includes animation, re-enactment, actual news footage and commentary from Michael, his wife, Camille, and several Christian pastors.
The film starts by introducing the concept of Italian-based organized crime, better know as La Cosanostra, and leads into Franzese's accent to the top of the mob ranks. Michael's father, Sonny Franzese, had been involved in organized crime for most of his life and his son ended up following in his footsteps.
"God the Father" shows various news clips that feature interviews with Franzese when he was a promising young earner for the mob stealing millions of dollars through a gasoline tax scam and various other business. He narrates the film telling his own story with the help of these clips and re-enactments of actual events in his life. In order to avoid having gratuitous violence in the movie, all shootings and stabbings are animated. The most compelling format used in the movie are the actual news clips that show just how entrenched Franzese was in what they call "the life."
There are also several dance segments that appear in "God the Father" that were placed there to illustrate some of the spiritual transformations Franzese experiences when he decides to come to faith in Christ. While they incorporated a few beautiful mements into the film, it felt out of place with the rest of the content.
Franzese's testimony happens to be one of the most extraordinary as he was able to narrowly escape the mob life and hold onto his family without going into witness protection or getting killed.
Some viewers who don't know his background might get the impression that Franzese was able to escape the life because he didn't hold that much weight with the organization. But the film does a spectacular job of showing that is not the case, and accurately portrays him as one of the most powerful gangsters in the United States.
"God the Father" takes a lot of risks by using the combined formats and it seems to work. It's framed around Franzese's coming to faith moment which happens shortly after he left organized crime. To showcase this experience a re-enactment of the crucifixion of Jesus Christ is also shown in the film and takes the viewer out of Michael's world for a little longer than I would have liked.
Overall, the movie feels more like a high-end documentary than a feature film, but that doesn't take anything away from it. Franzese's story is definitely one worth telling and the format they chose definitely works at a certain level; but a fully scripted drama might have been even more effective at communicating its message of redemption.