Godfactor Founder Plans Nationwide Week of Repentance, Says America Needs Genuine Spiritual Awakening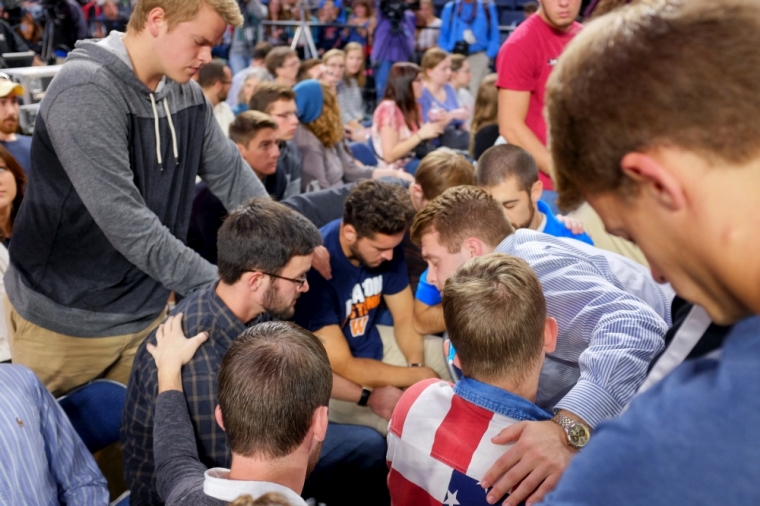 A Pennsylvania pastor and radio host is leading the charge for a National Week of Repentance planned for April 3-10, calling for revival by first asking Americans to admit their personal and collective sins.
"We've lost our way," said Godfactor founder and Grace Fellowship lead pastor Michael Anthony. "Our nation is a collection of broken things — lives, families and houses of worship. It's time for healing restoration and genuine spiritual awakening."
The event is being described as the first simultaneous, unified gathering of its kind in American history, enabling people in all 50 states (and territories) to seek God in a manner true to 2 Chronicles 7:13-14 and Joel 2:12-17.
"It's designed so that everyone, everywhere can participate," organizers stated. "You don't have to get in a car or a plane to participate. Wherever you are, no matter what you're going through, you can join in and truly be part of a historic movement of God and people."
The national event is scheduled to launch from Anthony's church in York, where more than 400 people have made decisions to follow Christ as savior in the last three years.
Organizers said that despite the much-debated political platforms of the Democratic and Republican presidential candidates, Anthony decided to examine his own life, family, marriage and church to indicate where change should begin in America.
"Real revival starts with each of us," he said. "2 Chronicles 7:13-14 makes it clear that true revival and spiritual awakening are the greatest need at this key time in America's history and future. It's a burden of mine and I feel it's absolutely urgent."
Anthony's discouragement peaked last year with all the complaints about the nation's moral decline, racial unrest, financial collapse, fear, hatred and void of leadership — mere symptoms he associated with "a larger spiritual problem plaguing our nation's soul." Then, in the absence of a clear call to action, he felt burdened to search the Bible for solutions and was led to launch the National Week of Repentance and solemn assemblies, according to Joel 2 in the Old Testament of the Bible.
"A deeper walk with God is always tied to repentance," he said in a recent interview. "That is why the National Week of Repentance is so significant. We want God's blessing. We want revival. The way that God says that revival happened is always tied to repentance. If you read about the Azusa Street Revival you'll see that people were calling out to the Lord in repentance. You read about the Asbury Revival — repentance. There's no real revival in history, and I'm not talking about a revival the way they do it down South, I'm talking about biblical revival, without repentance."
He added, "Repentance for the Christ follower is something we have to do initially and then we do perpetually."
Those wanting to participate can download free action guides and view livestream broadcasts of Anthony teaching in-depth messages and practical application to help people repent wherever they are.
Livestream dates and times are: Sunday morning, April 3, 2016 from 9:00 a.m.-12:15 p.m. EST, Sunday evening, April 3, 2016 at 6:00 p.m. EST, Wednesday, April 6, 2016 at 7:00 p.m. EST, and Sunday morning, April 10, 2016 from 9:00 a.m.-12:15 p.m. EST.
Alex Murashko is currently working with One Ten Pictures as an associate producer, developing and working on projects that include stories about people and organizations making a difference in this world as ambassadors for Christ. He previously was a Church & Ministry Editor/Reporter for The Christian Post. He also worked at the Los Angeles Times Orange County Edition and at the Press Enterprise in its Southwest Riverside County bureau. Website: AlexMurashko.com.