'Gosnell' Movie Exposing Abortion Clinic Horrors Likened to 'Spotlight,' Catholic Abuse Cover-Up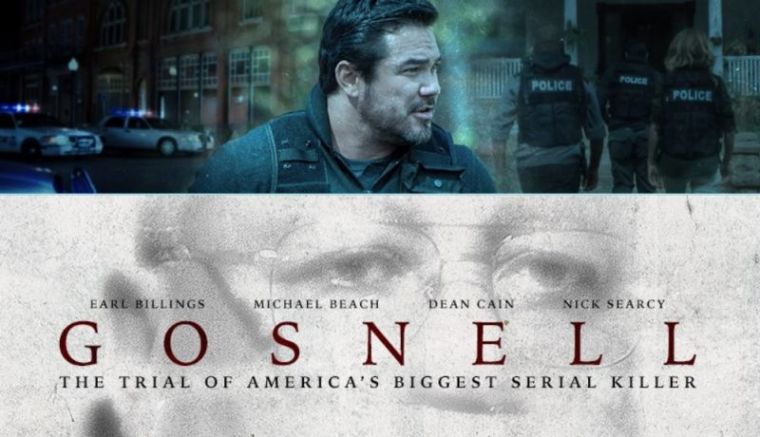 Christian author Karen Swallow Prior has compared the newly-released film "Gosnell" to Oscar-winner "Spotlight" that was about the Catholic Church's cover-up of child sexual abuse.
Prior, an English professor at Liberty University and research fellow with the Ethics & Religious Liberty Commission of the Southern Baptist Convention, wrote in an op-ed piece for The Washington Post on Tuesday that production-wise, "Gosnell: The Trial of America's Biggest Serial Killer," is "not a high-quality film."
"It's on par with a made-for-television true crime drama (the genre it adheres to closely in structuring the plot around the trial)," she argued.
"Yet the film is impressive solely for making it this far. It was funded through crowdsourcing, reportedly having to overcome resistance by actors, distributors and advertisers along the way."
Prior compared it to 2015's "Spotlight" for the way it sheds light on a deeply disturbing problem that not many in society were aware of. 
"Like the film 'Spotlight,' which looked at institutional cover-up in the Catholic Church, 'Gosnell' is about abuses of institutions and policies, abuses that too many turned a blind eye to for too long," she said, referring to the years of ignored concern before the investigation and trial of abortion doctor Kermit Gosnell.
The West Philadelphia, Pennsylvania-based doctor was found guilty in 2013 of involuntary manslaughter in the death of one patient and of three first-degree murder charges for the deaths of three babies at the clinic he operated.
"The biggest headlines when this story broke were not about Gosnell's horrific crimes. They were about the story accompanying the photo one local journalist took of the rows and rows of empty seats reserved in the courtroom for media who didn't initially show up," Prior wrote.
She added that, as the movie shows, government agencies for years failed to provide oversight and accountability for the doctor.
"Thus, in a filthy clinic that went uninspected for years and where law enforcement officers found fetal parts stored in jars and milk cartons, Gosnell trafficked drugs, allowed unskilled office personnel to perform medical procedures, and took money from poor, desperate women whose bodies he treated like the meat he fed to cats who swarmed through the clinic," she said, which was detailed by The Christian Post in 2013 here, here and here.
Prior argued that "as horrific as Gosnell's malpractice was," it rivals "the systemic regulatory and community failures and incompetence that enabled him to continue unchecked for so many years."
"Gosnell: The Trial of America's Biggest Serial Killer" was released on Friday, debuting at No. 10 at the box office in its first three days, earning over $1,235,000.
Director Nick Searcy told The Epoch Times in the wake of the film's release that even he had limited knowledge about the Gosnell case before taking on the job.
"I was just shocked by how much information was in the script that I didn't know. I didn't know what illegal abortion was. ... I thought this is very important, and people should have this, and I want to get it out there," he said.