Gospel Coalition Council Member Suggests That Tone of Online Discourse Keeps Focus Off Sex Abuse Victims
The recent online sparring between leaders within and outside the Gospel Coalition because of new revelations in the Sovereign Grace sex abuse scandal and Tullian Tchividjian's departure from the Reformed movement unfortunately keeps the attention off the the sexual abuse victims, says a coalition council member.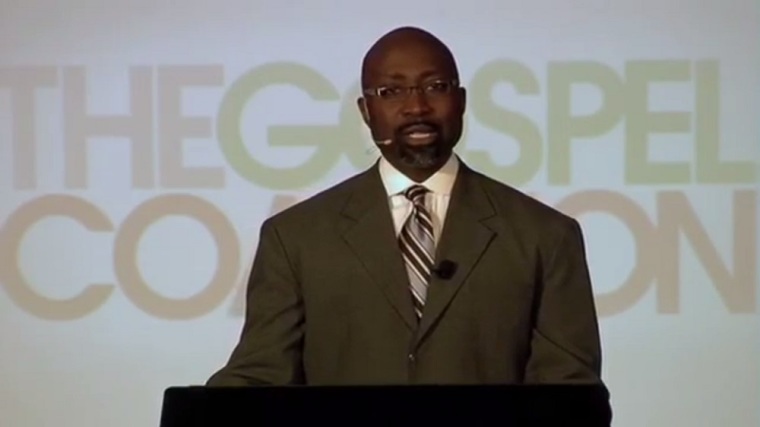 Gospel Coalition council member K. Edward Copeland, who is the pastor of Zion Baptist Church in Rockford, Illinois, told The Christian Post that "situations like this kind of show something about the Christian community that we need to work on and that is finding ways in our disagreement to be more gracious and to be more willing to listen to what each other are saying before we respond."
"I think [that victims of sex abuse] deserve more from all parties involved since they are the actual victims and they're the ones who need our support and understanding even while all the facts are being ferreted out," Copeland said.
The Illinois pastor clarified that his words were "coming from somebody who has not been intimately involved in terms of personal knowledge in relationship to what has been going at Sovereign Grace or with Tullian and various debates that he has had with various members," but that it seemed to him "that a lot of the blogosphere from whichever angle you want to look at it from has not been very gracious."
Copeland suggested that he often found internet discourse to be full of "arguing or replying to or responding to things that are actually not being said and caricaturing people as opposed to recognizing that in all of these matters there's some humility that needs to be exercised and there are nuances that cannot be fully articulated in a 140 character tweet."
Copeland stressed that the Gospel Coalition was not a convention or denomination where all of its participants had similar theological perspectives or could speak for one another.
"The Gospel Coalition is not monolithic. It's a network of networks. It's a fellowship of Evangelical pastors an others, who, though we have different perspectives and might even theologically have different views of things like baptism, or things like that, we're held together in the center," said Copeland.
While the most recent statement from TGC founders Tim Keller and D. A. Carson on C. J. Mahaney and Josh Harris' departure from the council and Tchividjian's parting from the site, had the approval of the council, "no one of us or no group of us speaks for all of us," said Copeland.
Copeland also emphasized the fact that the authors of a 2013 statement supporting C. J. Mahaney by Kevin DeYoung, D. A. Carson and Justin Taylor said "very clearly" that they were not speaking for the group.
"Unfortunately we in Christian media, we can be kind of like the secular media in terms of oversensationalizing something that is more nuanced that what it often is often depicted as. I think it's a mistake to say that the overall council has said this or that unless the overall council has put its name to something," said Copeland.
On Sunday, biblical scholar Peter Enns chimed in on Tchividjian's argument, writing in his blog that those who perceived TGC's tone as critical, should not see it as the fruits of Reformed doctrine and that "theology [was] not to blame here."
Enns adamantly disagreed with the Florida pastor, contending that "the resurgence of Reformed theology in American evangelicalism and fundamentalist….is a belligerent movement."
"This is why it exists – to correct others, not to turn the spotlight inward. There are exceptions within, of course, and I am by no means suggesting everyone who sees him or herself as part of this movement exhibits this tendency. But the 'system' is set up to fight. It's what they do," wrote Enns.
"When 'contending for the gospel' is your center of gravity, there's always a foe. There has to be," he argued.
Enns also added that one's perceptive of God also influenced how one chose to act.
"As Christians, there is no truer measure of what we really believe God is like, deep down, the God that really drives us and energizes us, our life source, than how quickly we feel the need to erect walls and continually narrow the boarders of who is in and who is out," he wrote.