Gospel for Asia Awaits Papers as 'Tens of Thousands' Could Join Class Action Lawsuit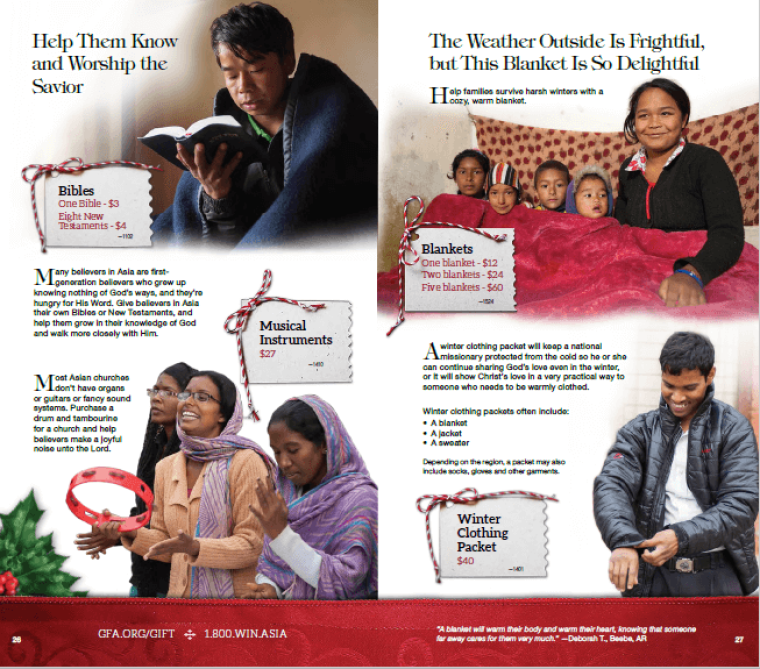 With more than a million unique donations being made to Gospel for Asia annually, Monday's bombshell class action lawsuit against one of the largest missions agencies based in the U.S. could potentially involve no less than "tens of thousands" of plaintiffs and the agency says it's still waiting to be served.
"While we are more than willing to answer any questions asked of us, it would be irresponsible for us to do so at this time since we have not yet been served any lawsuit. All we know is what has been posted on the Internet by certain bloggers who have previously misrepresented facts related to Gospel for Asia in a relentless attempt to discredit our ministry," wrote Daniel Punnose in an email statement to The Christian Post Thursday. He is listed as a vice president and member of Gospel for Asia's board of directors as well as the son of the organization's leader, K.P. Yohannan, in the lawsuit.
"Once we know the nature of the accusations, we will respond accordingly and transparently. We remain — as we have been for over 30 years — committed to operating with integrity on behalf of so many of the world's most desperate people. That is our commitment and we will remain focused on our Christian mission. We are so grateful for all of those who support our work," the statement ended.
The missions agency was named in the class action lawsuit filed in Arkansas Monday by the Dallas-based Stanley Law Group alleging that it and several affiliates fraudulently solicited hundreds of millions of dollars in charitable donations, and misdirected the money into the Yohannan's personal empire.
Listed as defendants along with Yohannan and his son are: his wife, Gisela, a member of the Board of Directors of GFA; David Carroll, who serves GFA in multiple capacities, including Chief Financial Officer; and Pat Emerick. Emerick, according to the suit, is a United States citizen who resides in Ontario, Canada. He serves as the director of the Canadian affiliate of GFA.
The lawsuit comes just four months after the Evangelical Council for Financial Accountability cut ties with Gospel for Asia last October for violating five of the ECFA's seven core standards.
Matthew and Jennifer Dickson are listed as the main plaintiffs in the lawsuit, which charges defendants with violations of RICO and the Arkansas Deceptive Trade Practices Act, as well as fraud and unjust enrichment.
The suit, however, covers: "All persons in the United States who donated money to GFA within the applicable statutes of limitations."
And this class of individuals, according to the lawsuit, could amount to no less than "tens of thousands."
"The members of the class are so numerous and geographically dispersed that individual joinder of all Class members is impracticable. While plaintiffs are informed and believe that there are not less than tens of thousands of members of the class, the precise number of class members is unknown to plaintiffs," argues the lawsuit.
The plaintiffs allege that Gospel for Asia, Yohannan, and other GFA officials misrepresented to donors how, when, and where charitable donations would be spent, and funneled vast amounts of the hundreds of millions of dollars the organization has collected into for-profit businesses and an expensive headquarters.
The lawsuit charges that the exact number of persons in the potential class of plaintiffs can be "ascertained from defendants' books and records."
"Class members may be notified of the pendency of this action by recognized, court-approved notice dissemination methods, which may include U.S. mail, electronic mail, Internet postings, and/or published notice," it further notes.
Between 2007 and 2013, GFA has solicited over $450,000,000 in donations from the U.S. alone, where the majority of GFA's donors reside. Donors charge the suit have given on a one time or on a recurring, sponsorship basis.
The suit charges that despite repeated, explicit guarantees from GFA to donors, only a fraction of the donated money supports the people and causes for which it was donated, as the defendants redirect funds for their own purposes.
READ THE COMPLETE LAWSUIT BELOW: