Gospel Music Stars to Honor Andraé Crouch with Tribute Performance at Movieguide Faith & Values Awards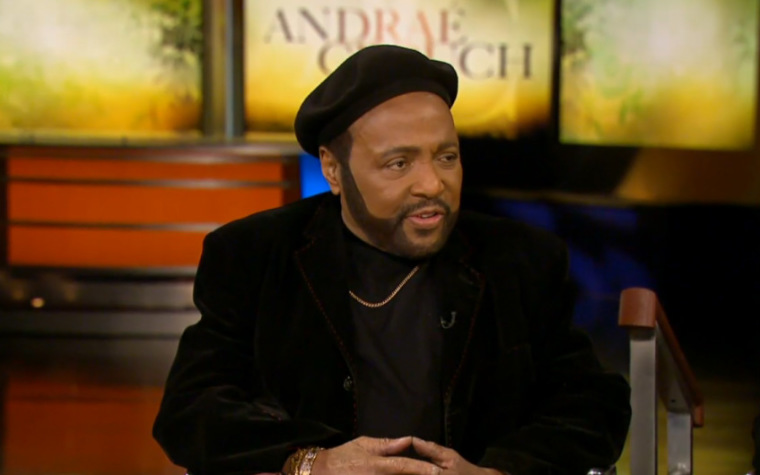 Gospel music icons including Donnie McClurkin are set to perform a tribute to the late gospel music legend Andraé Crouch at the 23rd Annual Movieguide Faith & Values Awards next month.
Crouch, who died at age 72 on Jan. 8, was originally supposed to perform during the awards gala. Instead, the singer/songwriter's life and achievements will be celebrated with a special performance by gospel music greats Cece and Marvin Winans, Take 6, Tata Vaga, and as aforementioned, McClurkin. The Annual Movieguide Faith & Values Awards Gala will be televised on Saturday, Feb. 21 at 7 p.m. ET on the Reelz TV Channel: Hollywood Happens Here.
"Andraé was one of the greats," said Dr. Ted Baehr, founder and publisher of Movieguide. "When my wife, Lili, and I, started our ministry in New York City, he came to our apartment to discuss his career. From that moment onward, he was our very dear friend, and it was exciting to see how God blessed his talent and his life throughout the year. He will be missed."
The seven-time Grammy Award-winner is famous for bridging "Jesus music" with mainstream music. Crouch's songs such as "The Blood Will Never Lose Its Power, "My Tribute (To God Be the Glory)" and "I'll Be Thinking of You" have played in churches around the world and have been recorded by artists that include Elvis Presley and Paul Simon. Also a choir director, Crouch worked on Michael Jackson's "Man in the Mirror" as well as Madonna's "Like A Prayer."
Memorial services for Crouch will take place next week at New Christ Memorial Church in San Fernando, California, where he served as co-pastor. The "celebration of Andrae Crouch's life" includes a viewing on Tuesday, Jan. 20, as well as a tribute that evening, and another viewing on Wednesday, Jan. 21, as well as a four-hour celebration, according to the church's website.
The musician is being mourned around the world by high-profile people including T.D. Jakes, Tyler Perry, and even President Barack Obama, among many others.
"Michelle and I were saddened to learn of the passing of music legend Pastor Andraé Crouch," the Commander in Chief said before citing the singer as "a leading pioneer of contemporary gospel music."
"We are grateful that his music and spirit will continue to live on for years to come and our thoughts and prayers are with his family, friends and fans during this time," Obama added.