Greg Laurie, Harvest Crusades to Celebrate 25 Years of Evangelistic Outreach
Harvest Crusades with Greg Laurie returns to the 45,000-seat Angel Stadium of Anaheim, California, celebrating 25 years of evangelistic outreach in Southern California with a three-night program called the "2014 SoCal Harvest."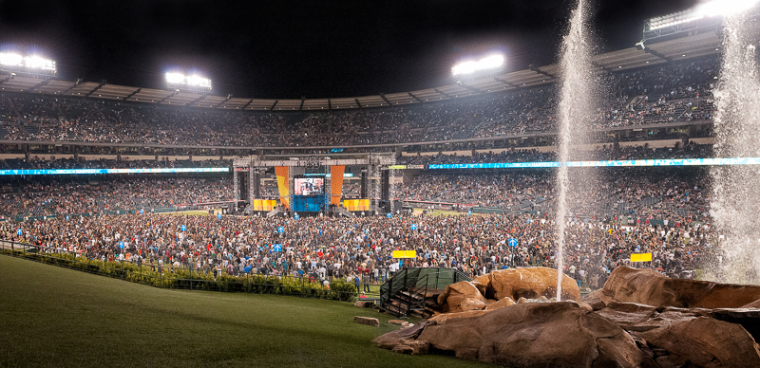 Organizers say the event, planned for August 15-17, will feature "the trademark message of hope that has been delivered by pastor and evangelist Greg Laurie at every Harvest Crusades event since 1990."
"For 25 years, it has been a privilege to deliver a message of hope to millions of people across Southern California and around the world through the Harvest Crusades, and to watch God work in ways we never could have imagined," said Greg Laurie. "The Gospel message we've delivered at each and every Harvest event since 1990 is simple and unchanging, and as a result, more than 421,000 people worldwide have made commitments to put their faith in Christ."
Founded by Laurie, who serves as senior pastor of Harvest Christian Fellowship – with campuses in Riverside and Irvine – and Pastor Chuck Smith, the Harvest Crusades began as a one-time evangelistic outreach at the Pacific Amphitheater in Orange County before moving the following year to Angel Stadium of Anaheim, where it has become the longest running annual outreach in U.S. history, according to Harvest Ministries. Twenty-five years later, the impact of the Harvest Crusades has launched from the outfield of Angel Stadium to reach more than 6.5 million people around the world.
This year's SoCal Harvest will feature a nightly message from Laurie, as well as music from top Christian recording artists including Billboard chart-topping band NEEDTOBREATHE and San Diego native and vocalist Phil Wickham on Friday; Skillet, Sidewalk Prophets and Phil Wickham on Saturday; and Grammy Award winning singer-songwriter Chris Tomlin, for King & Country and Grammy nominated vocalist and Orange County native Crystal Lewis, who has performed at nearly every Southern California Harvest Crusade since 1990, on Sunday.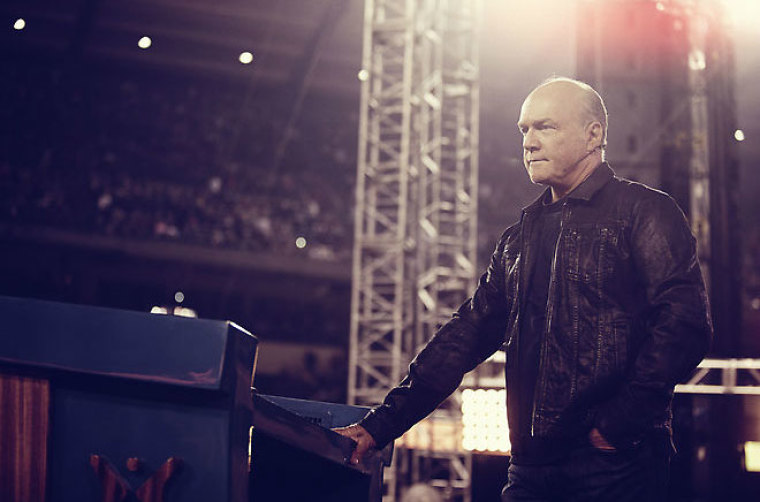 In addition, during the Friday evening program, Laurie will interview former mobster, Michael Franzese, who has been described by media as the "Prince of the Mafia." Franzese will share how he put his faith in Christ while serving time in federal prison, and how Laurie's radio program "A New Beginning" helped him to build that faith.
The Harvest with Greg Laurie events are known for relating to audiences through contemporary means like top notch music, live Internet webcasts and social media, but the crux of each event is the nightly message presented by Laurie, said organizers. Called the "evangelist of the future" by Billy Graham, Laurie draws on Scripture, flavored with personal and cultural examples, to describe the relevance of faith in today's world. Laurie's talks encompass topics that appeal to people of any age and answer questions like: Why am I here? Is God real? What happens when I die?
More Than 5,000 Volunteers
Volunteers are an integral part of a Harvest Crusades outreach, and this year more than 5,000 people will serve in a variety of capacities at the 2014 SoCal Harvest. Volunteer roles include ushers and follow-up workers, and a number of students will also be on-hand to distribute a portion of the 597,000 SoCal Harvest invitations printed this year, handing them out at popular locations throughout Orange County and personally inviting those they meet to attend.
Bobby Gilbert from Tustin, California, has served as an usher supervisor and Harvest Crusades volunteer since 1990. "I'm an amputee and it's never stopped me from serving at the Harvest Crusades," said Gilbert. "I've volunteered at every Harvest Crusade in Orange County over the past 25 years, and when Greg Laurie gives the message and people respond and put their faith in Jesus Christ, it's amazing to see."
All events will take place at Angel Stadium of Anaheim and are free and open to the public. Doors open 90 minutes in advance of each program.
All three nights of the 2014 SoCal Harvest will be broadcast live via the Internet at www.harvest.org and daily blog accounts of the crusade will also be made available. "Behind the scenes" updates about the Harvest outreach will be posted on Facebook (www.facebook.com/harvestcrusades), Instagram (harvest_org or search #HarvestSoCal) and Twitter (www.twitter.com/harvest_org).