Grief, evangelism and COVID-19: Four takeaways from Q 2020 Virtual Summit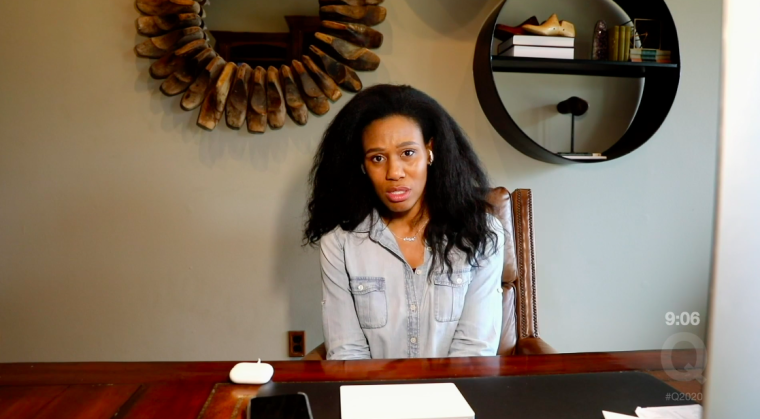 Priscilla Shirer on remaining faithful through grief
Shirer, the founder of Going Beyond Ministries and daughter of famed pastor Tony Evans, revealed her family has endured a difficult year with seven family members — including matriarch Lois Evans — passing away. Earlier this year, Shirer had to undergo lung surgery due to some growth irregularities that needed to be removed.
"It was this huge hurricane of events," she said. "So there's emotional recovery happening right now for us, slowly but surely, and physical recovery, in my case."
In the midst of her pain, Shirer said she's felt the freedom to "ask God my questions without questioning God."
"We can ask God our questions and bring to Him our frailty in humanity. We can do all that without questioning the character of God, and that's what's carried me," the "Overcomer" actress said. "I still believe God is good. I still believe He has a plan and a purpose for my life and for my family. Everything I believed — before we lost these seven loved ones — about God is the same thing I know to be true about Him now. He hasn't changed just because I'm in the valley. In fact, I get to experience all of those characteristics more now than I ever had before."
"Once I find myself stepping into that category of questioning whether or not God is good or whether or not He loves me or whether or not He's sovereign and overseeing all of this, that's when I stopped myself and go, 'That's not what we do, we know who God is, in my life and in my family's life, and we're going to stand firm in that because that's the hope of our salvation.'"
Western Christians often ask God to take away their suffering instead of praying, "Lord find me faithful while I suffer," Shirer contended. 
"That is the definition of overcoming," she said. "I am in the midst of the struggle. I'm in the midst of the pain. The tears are falling from my eyes. But because I know who I belong to, and because I know that this is not the end of the story. ... I can still live with my chin held high with a peace that passes all understanding. I know death is real, but death has lost its sting, it doesn't control me. It doesn't make me anxious, it doesn't make me fearful. I trust God with my life. I know my life and the life of my loved ones is in the palm of His hand."
"It doesn't mean I don't suffer. It just means that while I'm going through the suffering I'm praying, 'Lord, find me faithful, help me to overcome more because I know what you put in me and the strength that you've given me access to by your spirit."