Grief, evangelism and COVID-19: Four takeaways from Q 2020 Virtual Summit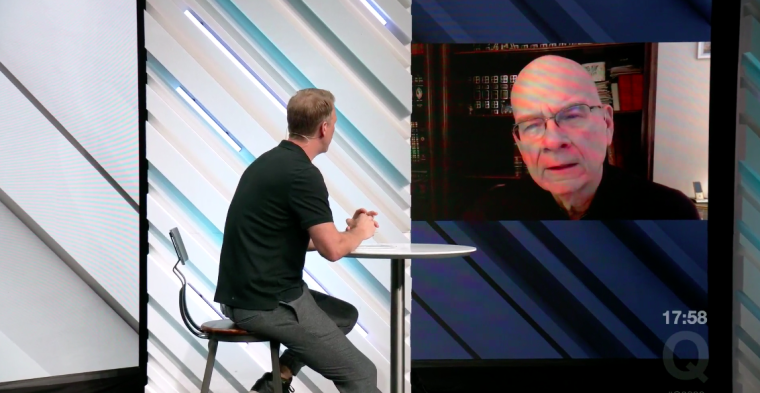 Tim Keller on the importance of catechizing children in a new way
During a conversation with Q Conference host Gabe Lyons, Keller, former senior pastor of Redeemer Presbyterian Church and co-founder of The Gospel Coalition, said that young people today are being "catechized" by social media. 
"We don't have as much control over what our kids hear now," Keller said. "Social media takes those catechisms — what does it mean to be yourself; what does it mean to be free, what does it mean to be happy — and it goes after your kids. So basically, they are getting catechized, and if you just take them to church into Sunday school, or to youth group, that's nothing compared to what you're getting [on social media.]"
According to Keller, the more the culture around us becomes post- and anti-Christian, ancient Protestant catechisms like the Westminster and Heidelberg don't present information in a manner sufficient to counteract the heresies and false beliefs of modern society. 
"All of our catechisms now and all of our biblical doctrines, actually ... are just putting stuff out there ... but you're not actually connecting it to these narratives I just mentioned, so you're not inoculating your kids to it," he explained.
"In other words, when Jesus says you have to lose yourself to find yourself, you have to take up your cross and follow me — that directly goes against the identity narrative. That should be at the very heart of the way in which we do our doctrine, but it's not. In other words, we are actually not teaching our kids in a way that we are helping them analyze the culture. We're giving them this sort of abstract kind of kinds of doctrine that was formulated three or four hundred years ago."
The New City Catechismauthor clarified that he "wouldn't change the doctrine," as "the Bible is the Bible."
"It's all the same doctrine, but how you present it has got to change," Keller stressed. "Otherwise we're not really inoculating our kids to the culture, we're not forming them as Christians."