Grieving Pastor Parents Inherit Deceased Daughter's $200,000 School Loan Debt; Salaries Can't Even Cover Minimum Payments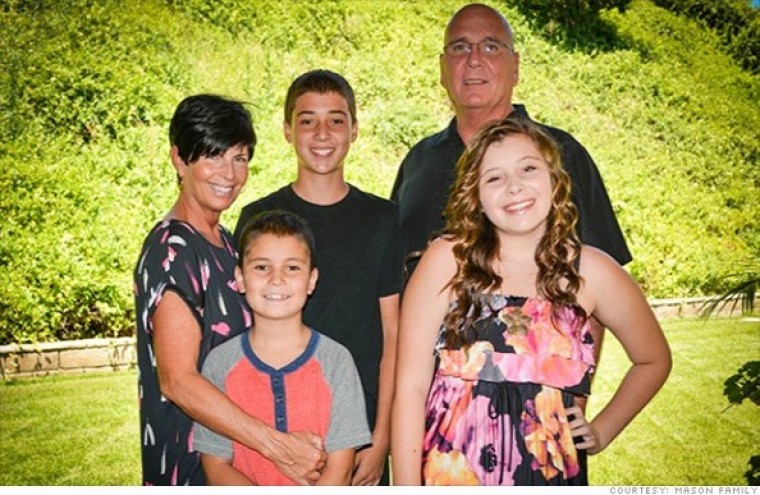 A California couple was forced to take on their daughter's school loan debt after she suddenly died in 2009, which have intensely strained their finances since their pastoral salaries are not able to cover minimum payments.
Steve Mason, lead pastor of Oasis Church in Redlands, California, is the co-signer of his daughter Lisa's private loans and is now burdened with a large monthly payment. He and his wife, Darnelle, also became legal guardians to their daughter Lisa's three children after her death.
"We've pretty much gone through our retirement (funds) already," said Steve, reports CNN. "We didn't have a lot saved to begin with and now any extra money goes to the kids, as it should, and then whatever we can pay on the loans, we do …"
Steve, who earns less than $75,000 a year, says it is impossible to pay the $2,000 monthly payment and notes that at his 60 years of age, he should be living a different lifestyle.
Lisa's loans for nursing school were originally $100,000, but the total increased to $200,000 due to late fees and an accumulated 12 percent interest rate.
If the loans were federal, the debt would have been lessened or possibly forgiven, but private lenders are not bound by federal regulations to provide assistance for individuals facing financial hardship, even in the case of a deceased borrower.
"People with other debt from splurging, they can discharge that," said Steve. "Student loans should really be the one type of debt they do discharge because it's done to further an education and career. But somehow getting (my daughter) an education has encumbered me for the rest of my life."
Navient Corporation, which manages some of Steve's loans, lowered his interest rate to zero percent on three of four accounts and was able to reduce their amount owed from nearly $35,000 to $27,000. However, the Mason's are continuing to cut back on most of their costs since every effort counts at this point in their lives.
Steve has also started a petition on Change.org, where he shared his story and is asking for signatures to allow his loans to become eligible to be discharged in bankruptcy.
"Our story was not intended to solicit donations, but people have asked, so some friends and family members created this (funding) opportunity for those who would like to help," wrote Steve in a statement.
As of Thursday morning, 68 people had donated over $9,530 through the Mason's Go Fund Me account.  Among one of the larger donations was an anonymous contribution of $5,000.
Lisa, who passed away at the age of 27 due to liver failure, had children ages 4, 7, and 9 at the time of her death. Steve does not plan on retiring in the near future as he will have them living with him and Darnelle until he is almost 70 years.